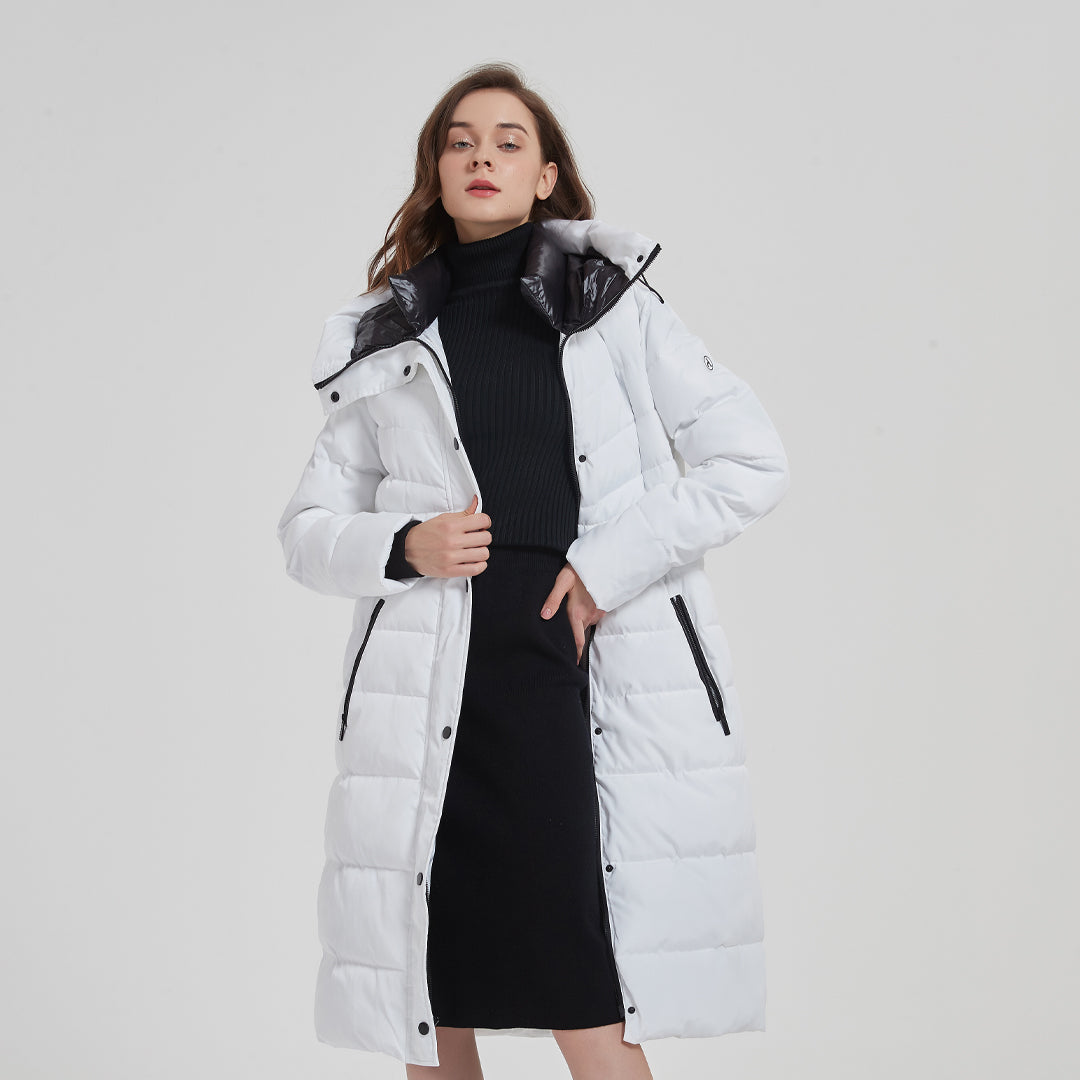 Do You Know How to Style Your Long Puffer Coat With Hood
There is no better way to remain warm and fashionable during the winter than with a puffer coat! Winter is the season of elegant layering! In addition to being useful for keeping you warm in cold weather, they also come in a variety of styles that give your winter clothing personality. But, styling a puffer coat can be challenging, especially if you want to include a hood in your look. Be at ease! We'll teach you how to flaunt your long puffer coat with hood like a fashion pro in our tutorial. Prepare to rock those winter-appropriate styles!
Here are five tips for styling your long puffer coat with hood
Make sure the fit is perfect. If the coat doesn't fit well, it won't look good and you won't be able toasty warm in it. Try it on first in a store if possible, or take the time to measure yourself using the provided size chart before buying.
Add some height and interest with a high heels or boots. This will add an extra layer of warmth while giving your outfit some extra edge.
Use accessories to complement your outfit instead of taking away from it. A scarf, beanie, or pair of sunglasses can all help add layers of warmth without being too bulky or heavy.
Don't forget about the accent piece! A bright belt, statement necklace, or scarf can really make your outfit pop and add that final touch of personality.
Be creative! There are endless possibilities when it comes to styling a puffer coat with hood – try out different looks and see what works best for you!
Accessories for a Long Puffer Coat with Hood
There are many great accessories for a puffer coat with hood, and the options are endless. You can choose to accessorize with a scarf, a beanie, gloves, or even boots! And remember, you can always create your own look by mixing and matching different items. Here are some ideas to get you started:
Scarf : A scarf is perfect for adding cozy warmth to your outfit. You can tie it around your neck or loop it over your shoulder.
Beanie : A beanie is another great way to keep you warm on cold days. It's easy to put on and keeps your head warm on those windy days.
Gloves : Gloves will keep your hands warm while you're shopping or waiting in line. Pair them with winter boots if you want to amp up the cool factor.
Boots : Boots are a great way to add personality and warmth to any outfit. They can be dressed up or down, so feel free to mix and match them as you please!
Conclusion
Looking to style your puffer coat with a hood this winter? Follow our guide and you'll be stylish as can be! In addition to looking great, a puffer coat with a hood is incredibly versatile - perfect for days when the weather turns cold but not too windy. So whether you're dressing up or down, IKAZZ has just the guide for you!