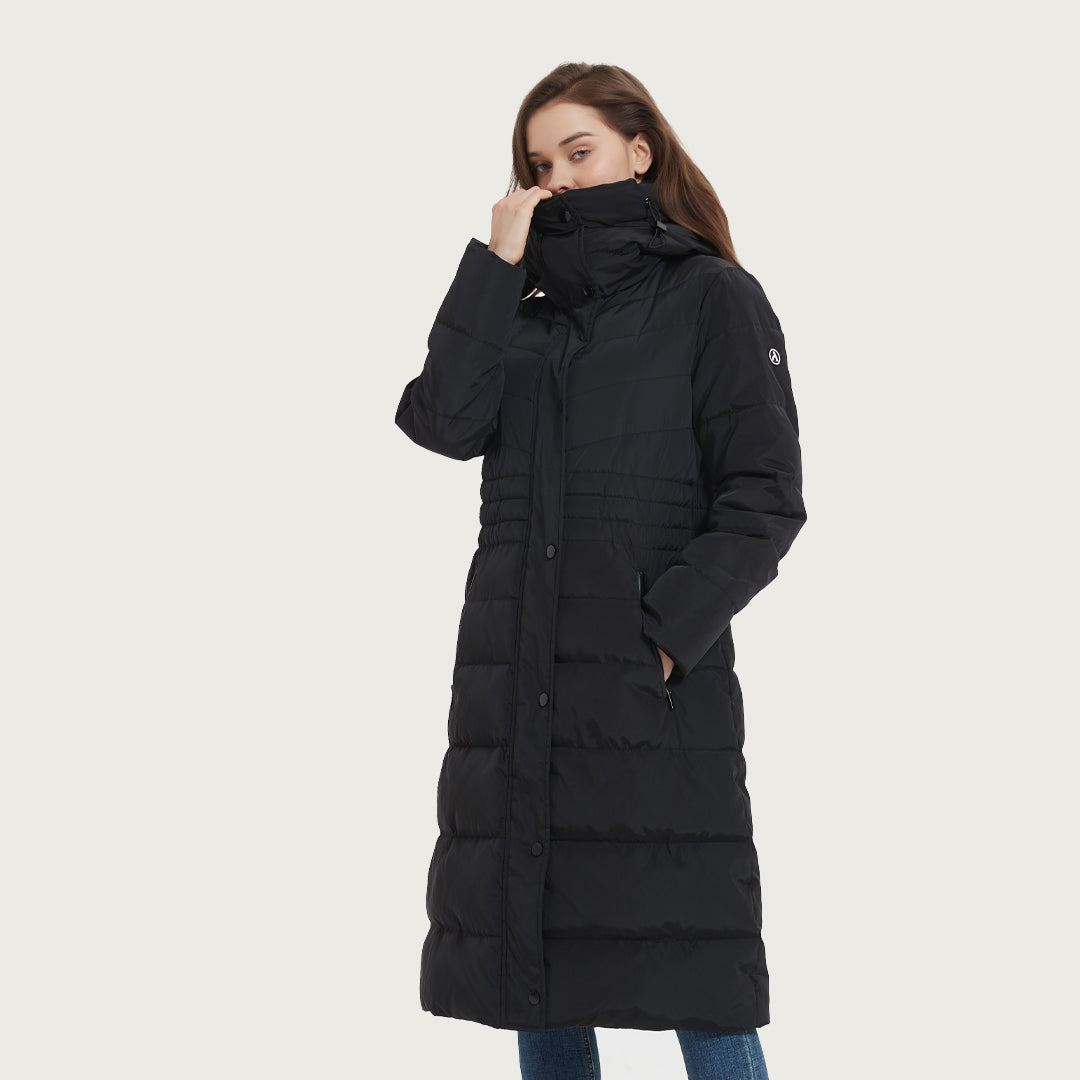 Durable Winter Jacket: IKAZZ Long Puffer Coat Womens
Winter has arrived, so it's time to prepare by getting the ideal jacket to keep you warm and fashionable. But it might be difficult to locate a coat that meets your needs for warmth, toughness, and style. Do not fret! The IKAZZ long puffer coat for womens is the perfect winter wardrobe addition. Without sacrificing comfort or quality, this high-end jacket delivers everything you need to withstand the chilly weather in style. Discover why this winter need is a must-have for every lady who loves to look stylish yet snug throughout the chilly months by reading on.
Features of the long puffer coat womens from IKAZZ
For women seeking for a durable winter jacket, the IKAZZ long puffer coat is a perfect choice. This jacket is built of sturdy materials and has a variety of advantages that make it a great option for cold weather.
First off, the fabric used to make the jacket is lightweight, allowing you to move freely while also keeping you warm and protected from the chilly weather.
In addition, the jacket's waterproof and breathable design keeps you dry and comfortable in inclement weather.
Last but not least, the adjustable cuffs and hem offer a perfect fit that will keep you cozy all winter long.
The IKAZZ long puffer coat for women is a fantastic option for anyone searching for a dependable winter jacket with all of these advantages.
Why go with IKAZZ?
IKAZZ believes that the appeal of clothes rests in its capacity to increase both your physical attractiveness and your personality. In order to give you the finest fashion alternative that inspires you to accept and be yourself, we continually research the many types of fabrics and the best patterns for all body types. We adhere to the green principle by employing natural materials devoid of animal products. We seek to stop the exploitation of animals because we care about them. In order to lessen the impact on the environment, we also follow the sustainability throughout the entire production process.
Conclusion
The IKAZZ long puffer coat womens is a great choice if you're seeking for a winter jacket that will last for a long time. Even in severe weather, this coat will keep you warm and dry because it is composed of sturdy materials. Additionally, its fashionable style will make it the ideal accent to any winter collection. Read our review to discover more about the features and advantages of this coat if you're thinking about buying it.