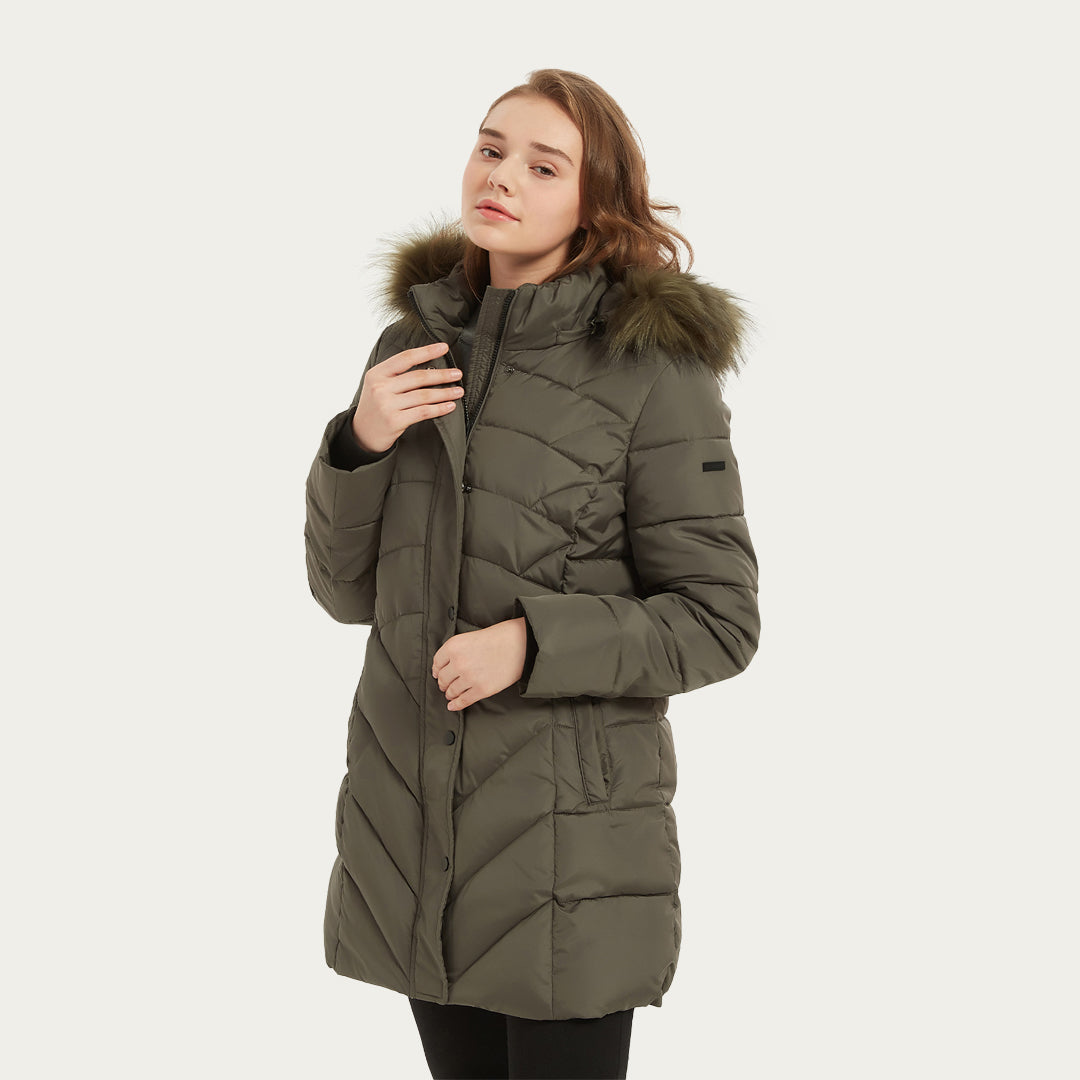 Eco-Friendly Style: The Benefits of IKAZZ's Quilted Puffer Jacket
Hello, this is IKAZZ, and today we want to talk about our Quilted Puffer Jacket and the many benefits it provides. At IKAZZ, we are committed to creating high-quality garments that not only look great but also have a positive impact on the environment. That's why our Quilted Puffer Jacket is made with THERMOLITE® Polydown, a 100% polyester windproof fabric, which is lightweight, durable, and provides excellent insulation.
IKAZZ's great features
One of the main benefits of our Quilted Puffer Jacket is its warmth. It is designed to keep you warm in even the harshest winter weather conditions, with a level 3 rating for crazy cold temperatures. The THERMOLITE® Polydown filling is specially designed with a 3D hollow structure, which provides high filling power and resilience. This means it can trap air and retain heat, keeping you warm and cozy even in the coldest of temperatures. Additionally, the jacket features RIB-KNIT cuffs that provide extra protection against the wind and cold.
Another great feature of our Quilted Puffer Jacket is its design. Not only does it feature V-quilting that creates a visual slimming effect, but it also has a detachable faux fur hood that can be removed when not needed or added for extra warmth on those really cold days. The hood also has an elastic cord that can be adjusted freely to ensure a perfect fit. The fleece material pockets provide additional warmth and are perfect for keeping your hands warm on chilly days.
At IKAZZ, we care about the environment, and that's why we use natural materials that are animal-free. Our Quilted Puffer Jacket is made with THERMOLITE® Polydown, which is a synthetic material that mimics the warmth and feel of down feathers without harming any animals. Additionally, our jacket is designed to be water-resistant and windproof, making it an ideal choice for outdoor activities.
Care guide
When it comes to caring for our Quilted Puffer Jacket, we recommend removing the faux fur trimming before washing it. You can machine wash it in cold water separately, on a gentle cycle, using a mild soap or detergent. Do not bleach, and tumble dry it at low temperature. If necessary, iron it on low temperature, or it can be dry cleaned.

Colors available
Our Quilted Puffer Jacket comes in six stylish colors: Army Green, Cobalt Blue, Navy, Peachy Beige, White, and Black, allowing you to choose the one that best suits your personal style.
Conclusion
In conclusion, our IKAZZ Quilted Puffer Jacket is the perfect choice for those looking for a warm, stylish, and eco-friendly jacket for the winter season. The THERMOLITE® Polydown filling provides excellent insulation, while the water-resistant and windproof design ensures that you stay dry and comfortable even in harsh weather conditions. With its flattering silhouette, detachable faux fur hood, and fleece material pockets, our Quilted Puffer Jacket is sure to keep you warm and stylish all winter long.