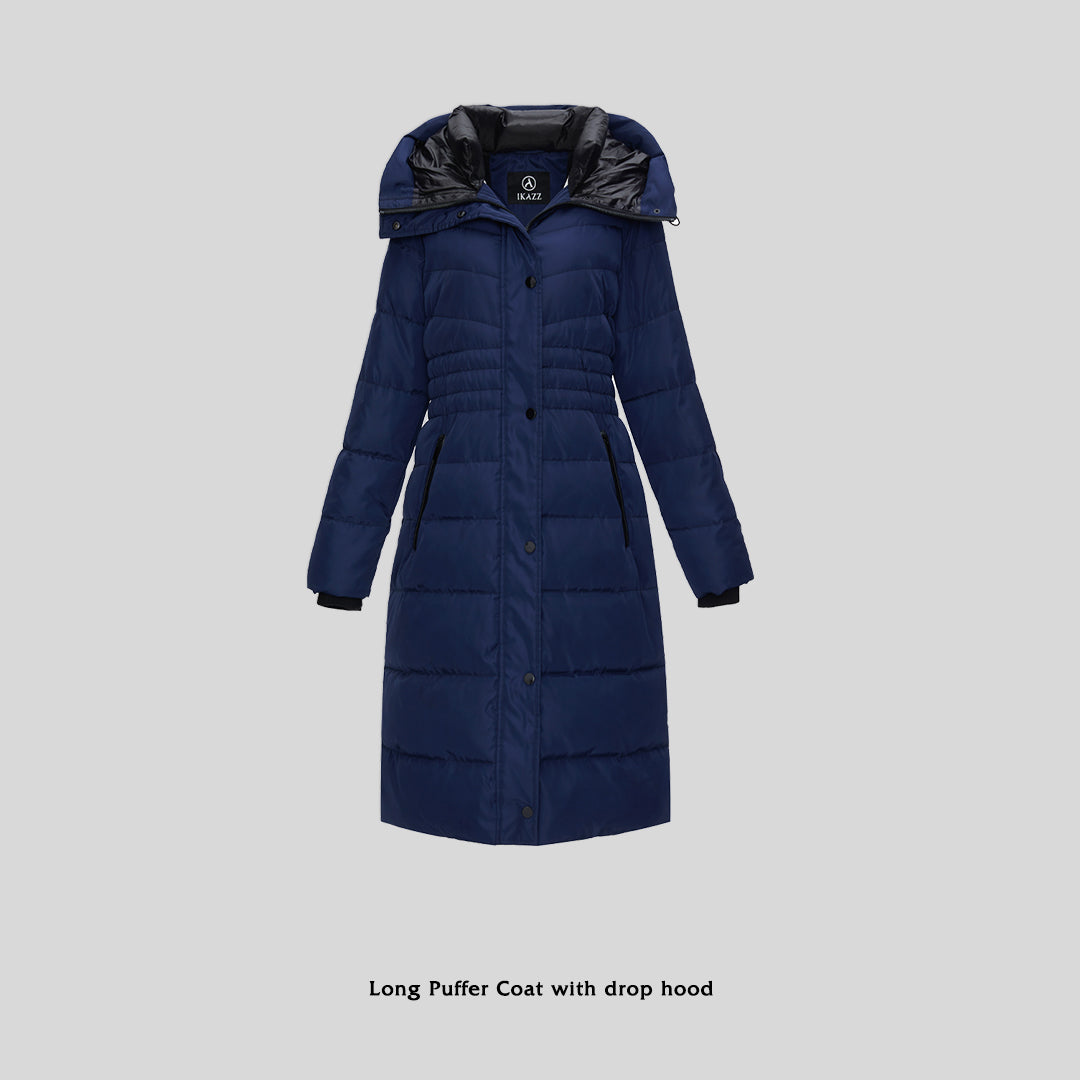 Embrace Winter in Style and Warmth with IKAZZ's Puffer Jacket with Fur Hood
As the temperature drops, it becomes crucial to find a winter jacket that combines style, warmth, and comfort. At IKAZZ, we understand the importance of delivering long-lasting warmth to those who need it most. Our mission is to provide not only physical warmth but also encourage people to embrace themselves and build their confidence. Additionally, we strive to make a positive impact on our planet by adopting sustainable practices. Let's explore the advantages of choosing IKAZZ's "Puffer Jacket with Fur Hood".
Unmatched warmth and thoughtful design
When it comes to keeping you warm in even the coldest weather conditions, our puffer jacket excels. With our THERMOLITE® Polydown stuffing, we ensure maximum warmth without adding excess weight. The fabric's 3D hollow structure provides exceptional insulation while remaining lightweight and comfortable.
The detachable faux fur hood adds both style and functionality to the jacket. You can customize your look and adapt to different weather conditions effortlessly. The V-quilting design not only creates a visually slimming effect but also enhances the jacket's insulation properties.
We understand the importance of practicality during the winter season. That's why our puffer jacket features fleece material pockets, offering additional warmth to keep your hands cozy. The RIB-KNIT cuffs are designed to be highly elastic, providing excellent windproof protection. With high-quality zippers and buttons closure, you can trust that our jacket will withstand winter's wildest moments.
Sustainability and care for the environment
At IKAZZ, we believe in making a positive impact on the planet. Our "Puffer Jacket with Fur Hood" is made using animal-free materials, promoting ethical practices and ensuring the comfort of our customers without compromising on warmth. By choosing our jacket, you align yourself with our commitment to sustainability and reducing our environmental footprint. We take pride in our sustainable practices and use of animal-free materials, ensuring that you can embrace warmth and style while making a positive impact on the environment. Whether you're facing extreme cold or simply want reliable winter outerwear, our puffer jacket is designed to exceed your expectations.
The high-density water-resistant and windproof properties of our jacket not only offer protection against the elements but also reflect our dedication to quality craftsmanship. You can confidently face winter's challenges while staying dry and warm.
Conclusion
Choosing IKAZZ's "Puffer Jacket with Fur Hood" brings numerous advantages for the winter season. With our mission to deliver lasting warmth, we ensure that you stay comfortable even in the harshest conditions. Our thoughtful design features, such as the detachable faux fur hood, V-quilting, fleece material pockets, and RIB-KNIT cuffs, provide both style and functionality.
Embrace winter in style and warmth with IKAZZ's "Puffer Jacket with Fur Hood." We invite you to join us in our mission to deliver lasting warmth, build confidence, and contribute to a more sustainable future. Order your usual size, follow our care guide, and enjoy the unmatched comfort and style of IKAZZ's puffer jacket this winter season.