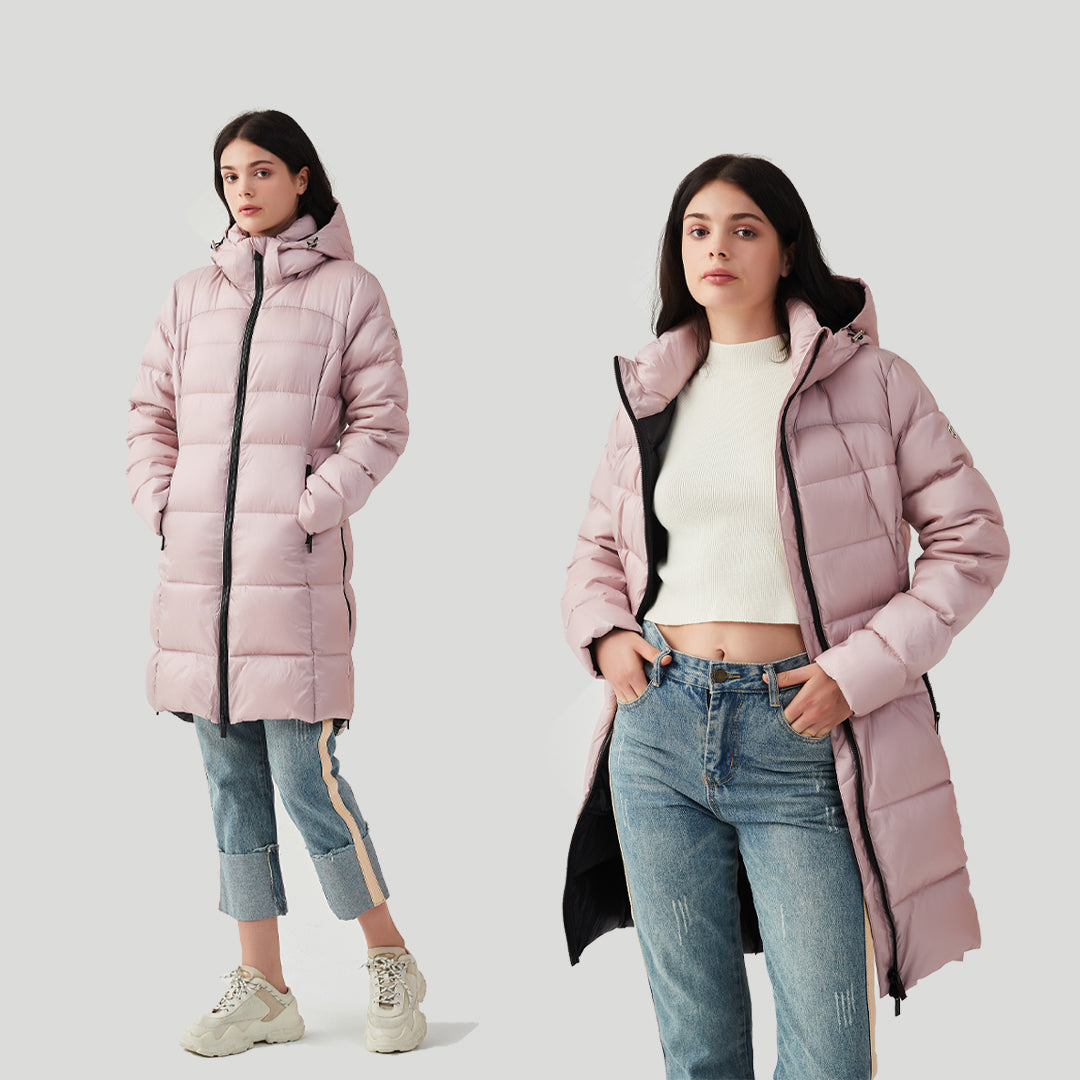 Ethical Elegance: IKAZZ's Cruelty-Free Puffer Coats for Dancer
Step into the world of ethical fashion where style meets compassion and dancers shine in elegance. At IKAZZ, we believe that dancers deserve to stay warm and look stunning without compromising the values. That's why we have curated a collection of cruelty-free puffer coats designed exclusively for dancers, combining warmth, comfort, and fashionable design. Join us as we embark on a journey to explore the exquisite details of IKAZZ's puffer coats and discover how you can stay toasty in style while supporting ethical fashion.
Fashionable Design for Dynamic Movement:
At IKAZZ, we understand that dancers require not only warmth but also freedom of movement. Our puffer coats are thoughtfully designed with fashionable details that allow dancers to express their unique style while showcasing their incredible artistry. From elegant cuts to bold color choices, each coat is created to enhance your performance and radiate a sense of confidence and style. With IKAZZ's puffer coats, you can embrace ethical elegance without compromising your passion for dance.
Versatile Styles for Every Routine:
Dancers are known for their versatility, and our puffer coats are designed to match that spirit. Whether you're rehearsing in the studio or performing on stage, our coats seamlessly transition from practice to performance. The fashionable design of IKAZZ's puffer coats allows you to express your individuality while maintaining the functionality and comfort necessary for intense routines. Whether you prefer a classic black or a vibrant hue, our coats will complement your moves and make a statement of grace and style.
Superior Quality and Craftsmanship:
IKAZZ takes pride in delivering superior quality and craftsmanship in every puffer coat. We use cruelty-free materials of the highest quality to ensure that you receive a durable and long-lasting garment. Our coats are meticulously crafted with attention to detail, from precise stitching to elegant finishes. When you choose an IKAZZ puffer coat, you can trust that you're investing in a piece that will not only elevate your dancewear but also withstand the demands of your rigorous practice sessions.
Comfort and Performance:
Staying warm and comfortable is essential for dancers during rehearsals and performances. IKAZZ's puffer coats are designed to provide optimal warmth without compromising flexibility and range of motion. The lightweight insulation materials ensure that you can move with ease, while the breathable fabrics help regulate body temperature during intense routines. With an IKAZZ puffer coat, you can focus on your artistry and perform at your best, knowing that you're both stylishly dressed and comfortably protected.
Recommendation: Choose IKAZZ for Ethical Elegance in Dancewear
When it comes to cruelty-free puffer coats that blend fashionable design, superior quality, and ethical values, IKAZZ is the brand of choice for dancers. Our collection of coats is tailored to meet the unique needs of dancers, providing warmth, comfort, and style for every routine. By choosing IKAZZ, you support ethical fashion and make a positive impact on animal welfare. Embrace ethical elegance and confidently wear an IKAZZ puffer coat as a symbol of your commitment to both fashion and compassion.
Conclusion:
As we conclude this exploration of IKAZZ's cruelty-free puffer coats for dancers, we hope you've discovered the perfect combination of warmth, style, and ethical appeal. Our coats showcase fashionable design, superior craftsmanship, and optimal comfort for dancers. By choosing IKAZZ, you not only stay toasty in style but also contribute to a more compassionate fashion industry. Embrace ethical elegance and showcase your passion for dance with an IKAZZ puffer coat. With IKAZZ, you can dance your way through winter with confidence, grace, and a clear conscience.