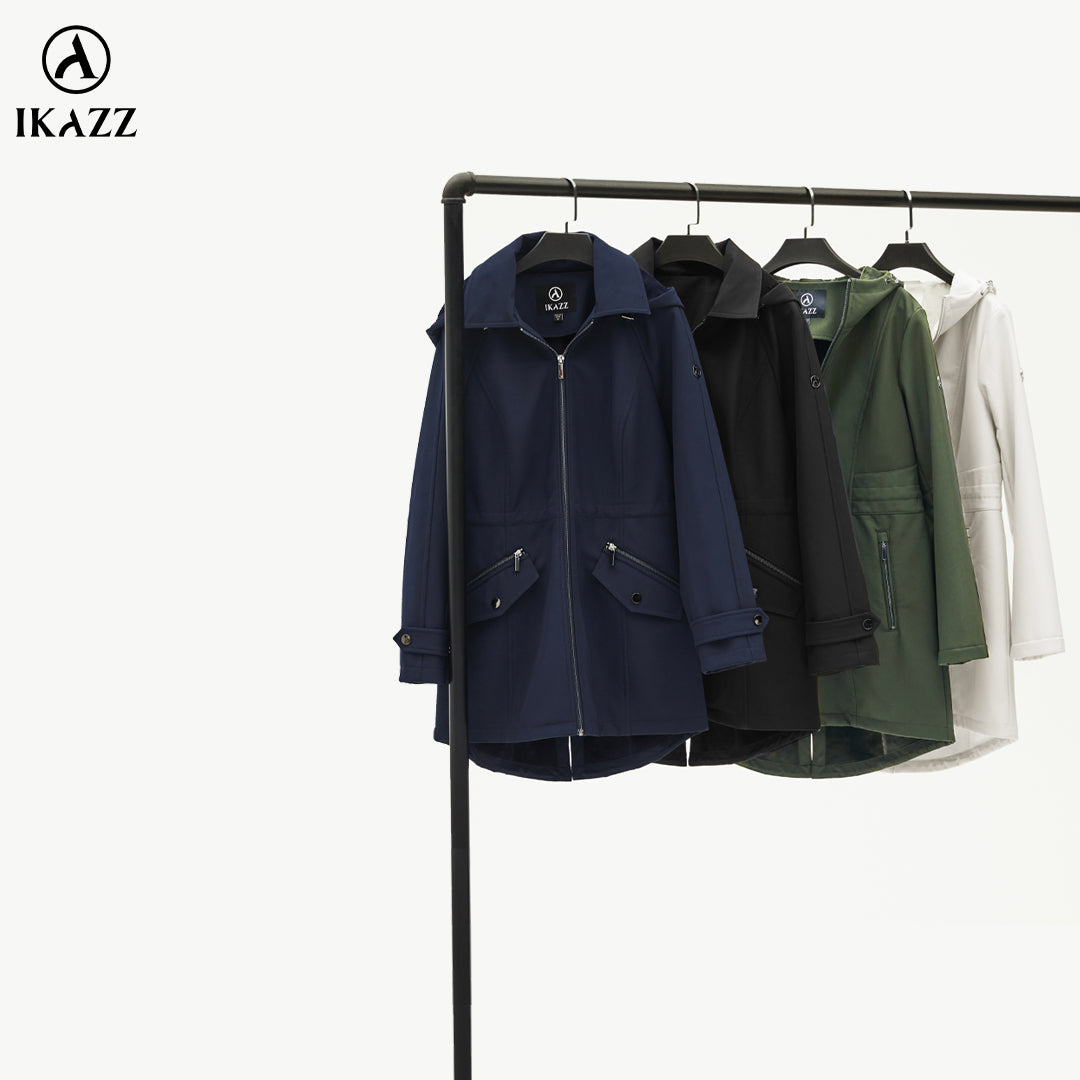 Fashion Meets Functionality: Why Every Woman Needs a IKAZZ Zipper Hoodie this Winter
As the temperature drops, it's time to ditch your flimsy summer clothes and invest in some cozy winter wear. But who says you have to sacrifice style for warmth? Enter: the IKAZZ zipper hoodie for women. This versatile piece of clothing is a must-have in every woman's wardrobe this season, combining fashion with functionality like no other garment can. Whether you're running errands or hitting the gym, read on to discover why an IKAZZ zipper hoodies for women should be at the top of your winter shopping list!
What are the benefits of wearing an IKAZZ zipper hoodies for women?
There are many benefits to wearing an IKAZZ zipper hoodie this winter, including being able to stay warm and comfortable.
IKAZZ Zipper hoodies are especially effective at keeping you warm because they have a tight fit and the zippers at the neckline help to keep the warmth in.
They're also perfect for layering since they can be worn over other clothing, making them versatile and easy to wear.
Additionally, IKAZZ zipper hoodies are known for their tough, durable construction. This means that they can withstand a lot of wear and tear, which is great if you plan on using them as your go-to winter clothing item. IKAZZ Zipper hoodies are an excellent option for anyone looking for ways to stay warm and comfortable this winter.
How to find the perfect zipper hoodie for women
First, think about your style. Are you a tomboy who loves to wear masculine clothing? Or are you more feminine and want something that looks nice but can be worn in a variety of ways?
Next, consider what type of weather you will be wearing your hoodie in. Will it be cold and snowy or hot and humid?
Take into account how much warmth you want your hoodie to provide. Is it just for occasional use during colder weather or do you need it for all winter long?
Conclusion
It's that time of year again when the cold weather sets in and everyone needs a warm, cozy place to huddle up. One great option is a zipper hoodie. They're both fashion-forward and functional, which means they can be worn anywhere from work to your casual Friday night out. So whether you're looking for something practical and convenient or just want something stylish that will keep you warm on frigid days, an IKAZZ zipper hoodie for women should definitely be on your list.