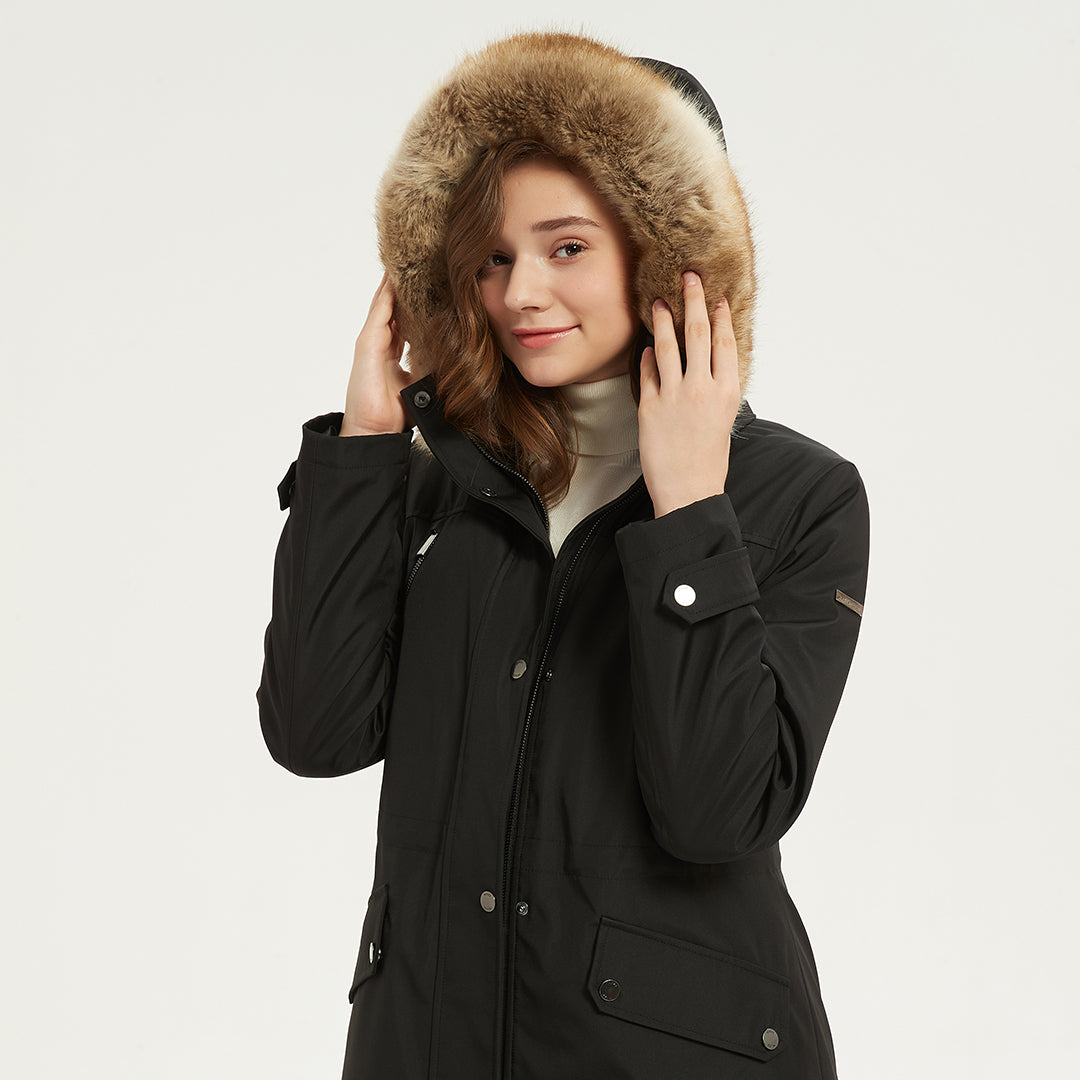 Faux Fur is Here to Stay: Discover the Comfort and Style of the Hooded Coat
Winter is here, and there's no better time to bundle up in a cozy hooded coat. But why settle for boring old wool when you can make a statement with faux fur? This trendy material not only looks great but feels amazing against your skin. Plus, it's cruelty-free and environmentally conscious! Ready to upgrade your winter wardrobe? Discover the comfort and style of the faux fur hooded coat trend that's taking the fashion world by storm.
Why Faux Fur Hooded Coat is So Popular?
The faux fur hooded coat keep your body temperature regulated in colder weather. This trend is perfect for those who are looking for a stylish and comfortable coat option. The faux fur hooded coat can be dressed up or down, making it the perfect choice for any winter ensemble. The style of this coat can be adapted to any outfit, from a simple dress to a more formal gown. With so many ways to wear this coat, there is no reason not to try out this trend this winter!
Why is the Faux Fur Hooded Coat So Comfortable?
The faux fur hooded coat is a trend that is here to stay. Not only does it add warmth, but it also has a sleek and stylish look that will make you stand out from the crowd. Here are some reasons why this coat is so comfortable:
The coat is made of a soft, warm fabric that is perfect for winter weather.
The hoodie style allows you to keep your head warm and protected from the cold wind.
The faux fur lining makes the coat extra cozy and warm.
The hoodie style gives you a more casual look that can be dressed up or down depending on your outfit choice.
How to Wear a Faux Fur Hooded Coat
Wearing a faux fur hooded coat is the perfect winter accessory. Not only is it stylish, but it's also incredibly comfortable. Plus, the coat can be dressed up or down, making it the perfect choice for any occasion. Here are four tips on how to wear a faux fur hooded coat:
Wear It Over a Casual Dress or Skirt: The first option is to wear the coat over a casual dress or skirt. This will give the coat some extra warmth and style.
Wear It With Jeans and Boots: Another way to wear the coat is with jeans and boots. This gives you a more casual look, while still keeping the coat warm and stylish.
Alter It According to Your Style: The third option is to alter the coat according to your style. You could add accessories like a scarf or hat for extra warmth and style.
Layer It Up for Extra Warmth: If you're looking for extra warmth, layer up the coat with other pieces of clothing such as sweaters or jackets. This will give you that cozy feeling you're looking for in winter weather!
Conclusion
The cold winter months are upon us, and as such, the trendy hooded coat is back in style. With its comfortable and stylish design, this coat can be worn any time of year to keep you warm and stylish at the same time. Whether you're looking for a new winter coat to add to your wardrobe or just want something different to wear on colder days, a hooded coat is sure to make you feel cozy and chic all at the same time. So what are you waiting for? Check out IKAZZ faux fur hooded coat today and get ready for this winter fashion trend!