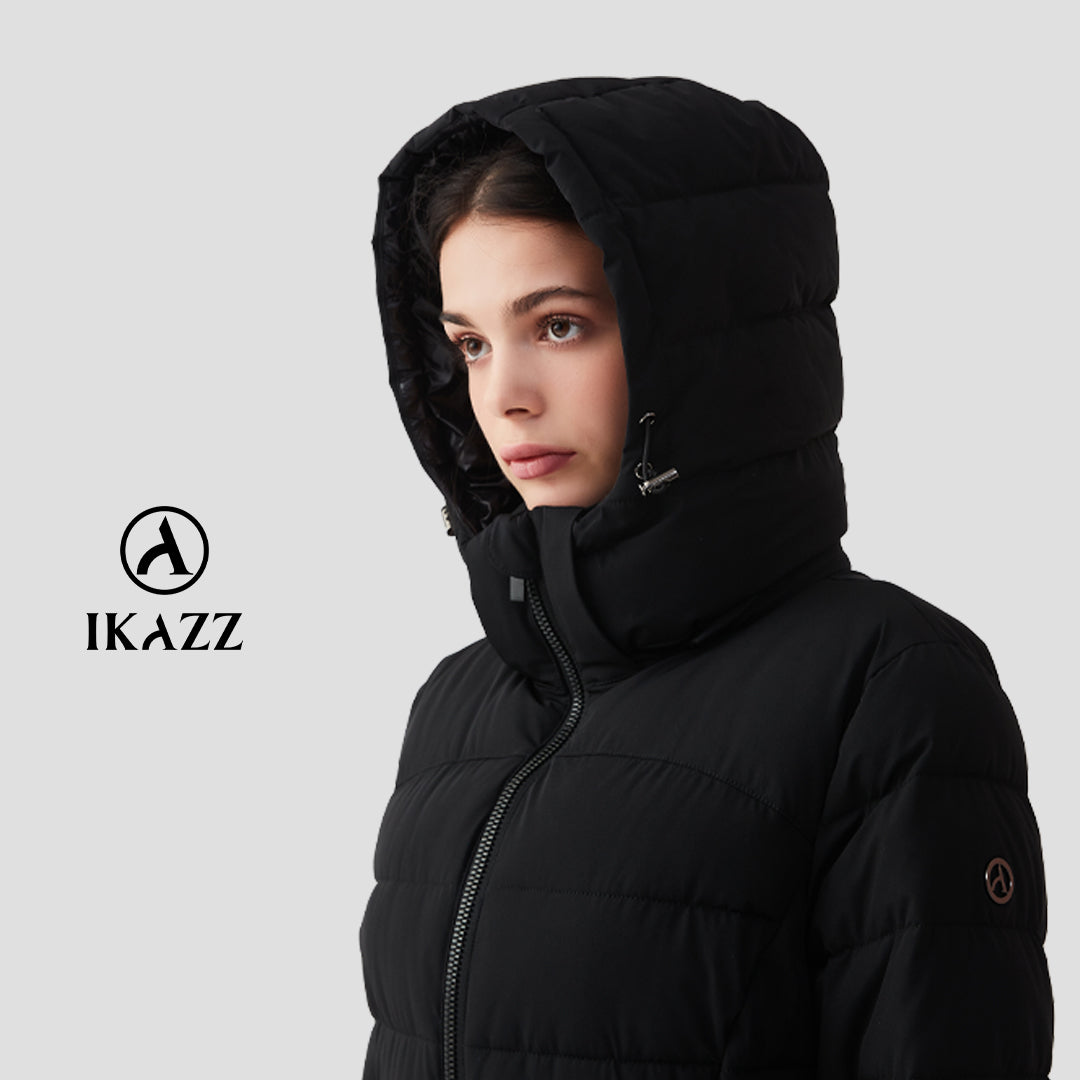 How to Choose Your Wrap Puffer Coat: Chic and Polished for Office and Business Meetings?
When it comes to professional settings, maintaining a chic and polished appearance is essential. Your outerwear plays a significant role in completing your office look, and a wrap puffer coat can be the perfect choice for keeping you warm and stylish during the colder months. Whether you have important business meetings or you want to make a lasting impression in the workplace, selecting the right wrap puffer coat is key. In this blog post, we'll guide you through the factors to consider when choosing a wrap puffer coat that exudes elegance and professionalism. And for the perfect combination of style and functionality, turn to IKAZZ.
Elevate Your Office Look with Length and Silhouette
When choosing a wrap puffer coat for office and business meetings, pay attention to the length and silhouette. Opt for a coat that falls at least mid-thigh or knee-length for a polished and sophisticated appearance. A longer coat exudes formality, while a shorter style adds a contemporary touch. Consider a wrap puffer coat with a tailored silhouette that flatters your figure and accentuates your waist. Look for coats that have a defined waist or a belt for a sleek and refined look.
Timeless Colors for a Polished Aesthetic
Colors play a crucial role in creating a chic and polished office look. Stick to classic and neutral colors such as black, navy, gray, or camel for a timeless and versatile aesthetic. These colors are easy to pair with your professional wardrobe and create a polished appearance. A neutral wrap puffer coat allows you to experiment with different shades and textures in your outfit without overwhelming your overall look. It also ensures that your coat remains a timeless investment that can be worn season after season.
Materials That Exude Elegance
Choose a wrap puffer coat made from high-quality materials that offer both warmth and elegance. Look for coats with a smooth and polished exterior fabric that gives a sleek appearance. Consider coats made from premium materials such as wool, cashmere, or a blend of synthetic fibers that mimic the luxurious feel of natural fabrics. These materials not only provide insulation but also add a touch of sophistication to your office ensemble.
Attention to Detail
Small details can make a big difference in elevating your office look. Look for wrap puffer coats with thoughtful design elements such as faux fur trims, oversized lapels, or unique collar styles. These details can add an extra touch of elegance and personality to your coat. Pay attention to the quality of zippers, buttons, and closures to ensure they are sturdy and well-crafted. A well-designed wrap puffer coat with attention to detail will enhance your overall look and convey professionalism.
Conclusion: Elevate Your Office Attire with IKAZZ Wrap Puffer Coats
A wrap puffer coat is a versatile and stylish choice for office and business meetings. It combines functionality with a chic and polished aesthetic, keeping you warm and stylish during the colder months. At IKAZZ, we offer a range of wrap puffer coats that are designed with elegance and professionalism in mind. Our coats are crafted from high-quality materials and feature meticulous attention to detail, ensuring that you make a lasting impression in the workplace.