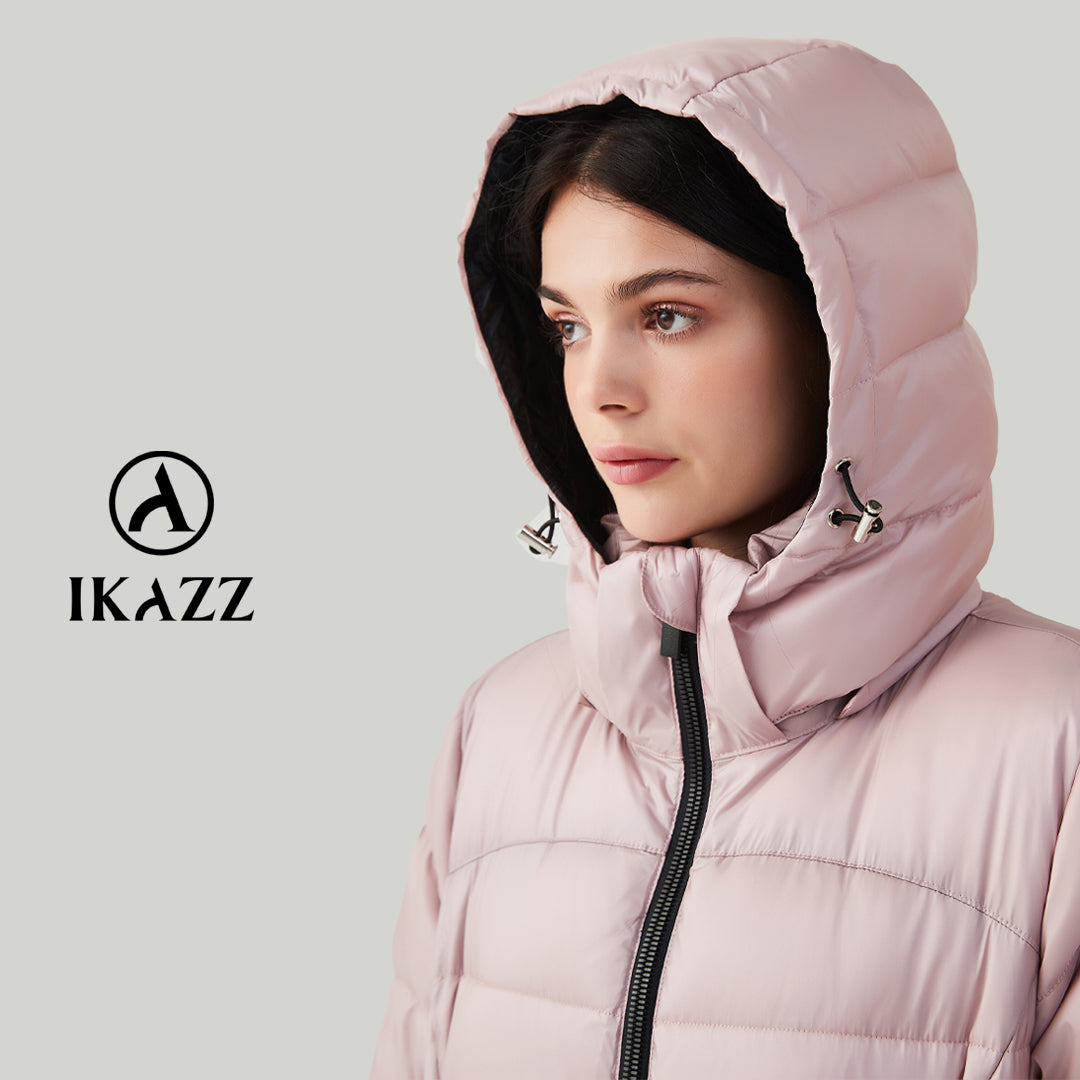 How to Master the Art of Styling Your Wrap Puffer Coat?
When it comes to winter fashion, one item that stands out for both its functionality and style is the wrap puffer coat. With its unique design and cozy feel, the wrap puffer coat is a versatile piece that can elevate any winter outfit. Whether you're heading out for a casual day or a special occasion, mastering the art of styling your wrap puffer coat will ensure you look effortlessly chic and stay warm throughout the season. In this blog, we'll share some helpful tips and creative ideas on how to style your wrap puffer coat for different occasions.
Effortlessly Casual: Weekend Outings and Errands
For a casual and laid-back look, pair your wrap puffer coat with a cozy oversized sweater, a pair of high-waisted jeans, and ankle boots. Opt for neutral tones like black, beige, or navy for a timeless and versatile ensemble. Complete the look with a chunky scarf and a beanie hat to add extra warmth and style.
Chic and Polished: Office and Business Meetings
Don't let the cold weather compromise your professional style. Layer your wrap puffer coat over a tailored suit or a sophisticated dress for a polished and business-ready look. Choose a wrap puffer coat in a sleek and structured silhouette to maintain a sophisticated aesthetic. Add a statement belt to cinch the waist and create a flattering silhouette. Finish off the look with knee-high boots and minimal accessories for a refined and elegant ensemble.
Casual Glam: Evening Events and Dinner Dates
For a glamorous touch, style your wrap puffer coat with a little black dress and heeled ankle boots. Opt for a wrap puffer coat in a luxurious fabric like velvet or faux fur to elevate the look. Add a touch of sparkle with statement jewelry or a metallic clutch. Don't forget to accentuate your waist by belting the coat for a more defined silhouette. This ensemble is perfect for a romantic dinner date or a night out with friends.
Effortless Elegance: Formal Events and Special Occasions
For formal events and special occasions, style your wrap puffer coat with a long gown or a tailored jumpsuit. Opt for a wrap puffer coat in a longer length to create an elegant and dramatic look. Choose a coat in a rich color or a luxurious fabric like satin or brocade to add a touch of sophistication. Complete the ensemble with statement heels, a statement clutch, and elegant accessories. This ensemble is perfect for attending winter weddings, gala events, or any occasion that calls for a glamorous outfit.
Layering with Style: Experimenting with Textures and Proportions
One of the advantages of a wrap puffer coat is its ability to layer effortlessly. Play with textures and proportions to create visually interesting and fashionable outfits. Pair your coat with a chunky knit sweater and leather leggings for a chic and edgy look. Or layer it over a flowing maxi dress and cinch it at the waist with a wide belt for a bohemian-inspired ensemble. Don't be afraid to mix different fabrics and experiment with layering techniques to showcase your unique style.
Accessorize Thoughtfully: Adding the Finishing Touches
Complete your wrap puffer coat look with thoughtful accessories. Opt for a wide-brimmed hat, a cozy scarf, and statement gloves to add a touch of sophistication and warmth. Experiment with different accessories to create a personalized look that reflects your style and personality. Whether it's a sleek crossbody bag, oversized sunglasses, or delicate jewelry, the right accessories can elevate your outfit and make a statement.
Conclusion
In conclusion, mastering the art of styling your wrap puffer coat opens up a world of possibilities for creating fashionable winter looks. From casual outings to formal events, there's a style for every occasion. The key is to experiment with different layers, textures, and accessories to showcase your personal style and make a statement. Remember, with an IKAZZ wrap puffer coat, you not only stay warm and cozy but also exude confidence and style. So, embrace the versatility of your wrap puffer coat and have fun creating unique and fashionable outfits all winter long.