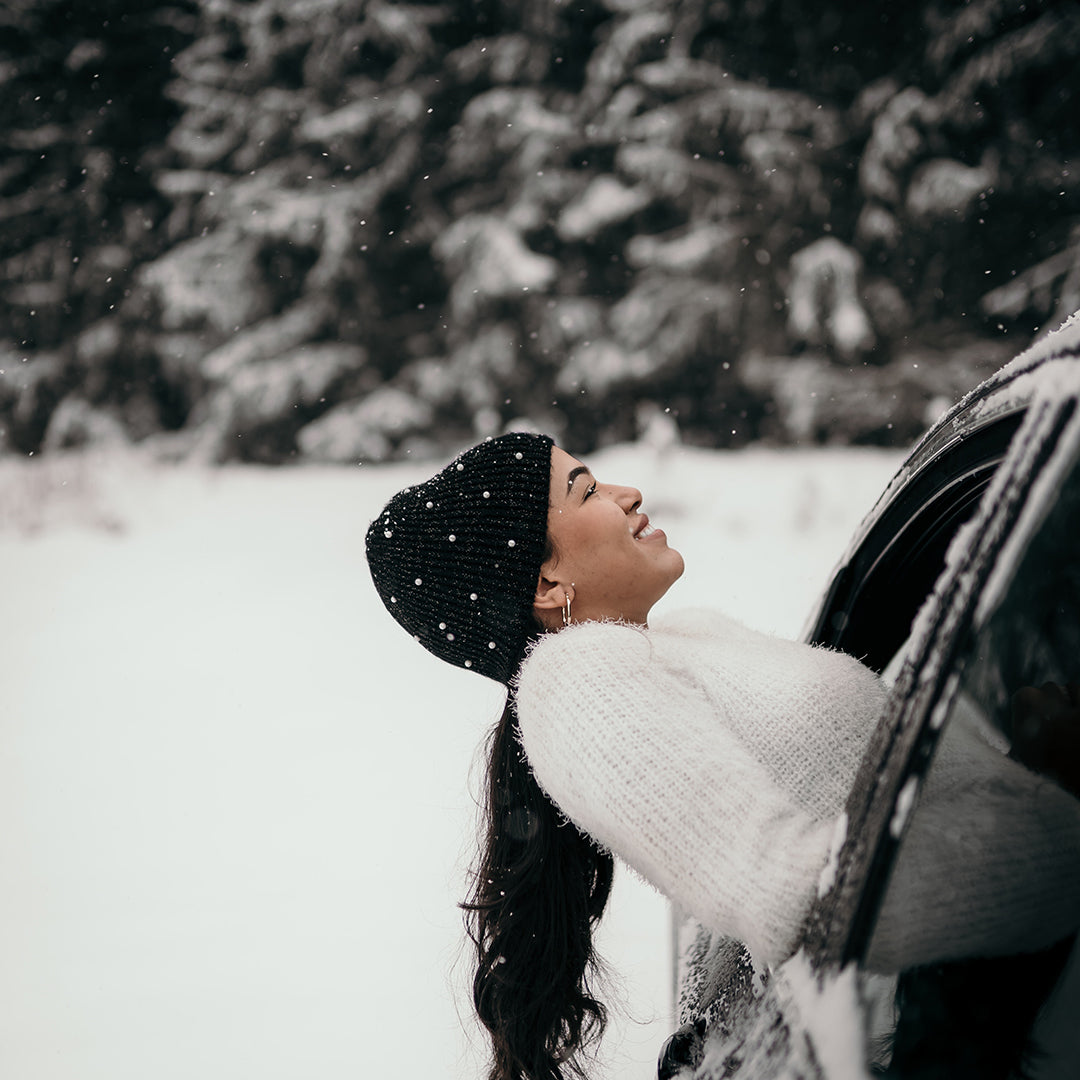 IKAZZ Women's Puffer Jacket: Style, Comfort, and Sustainability
When talking about women's puffer jackets, IKAZZtakes the lead in providing style, comfort, and sustainability. The IKAZZ's Puffer Jacket Women serie is not only a fashion statement but also a conscious choice for those who value ethical fashion. Let's delve into the features that make this jacket a perfect blend of style, comfort, and sustainability.
Sustainable Fashion with IKAZZ
IKAZZ is committed to sustainable practices, and our Women's Puffer Jacket reflects this dedication. The jacket is crafted using animal-free materials, making it a cruelty-free choice for conscious consumers. The high-density G-Poly fabric shell not only adds durability but also provides water-resistance, ensuring that you stay dry and comfortable even in wet conditions. The Thermolite® vegan down filling offers exceptional warmth without compromising ethical values, giving you peace of mind while staying cozy.
Chic Design for Everyday Style
Elevate your everyday style with the chic design of the IKAZZ Women's Puffer Jacket. This jacket seamlessly blends fashion and functionality, ensuring you look and feel your best. The stand collar adds a trendy touch, while the waist-tightening design creates a flattering silhouette that accentuates your curves.
The mid-calf length of the jacket adds a versatile element to your outfit choices. Whether you're heading to the office, meeting friends for brunch, or running errands, this jacket is perfect for any occasion. Its stylish design effortlessly transitions from day to night, allowing you to make a fashion statement wherever you go.
Not only does the jacket look chic, but it also prioritizes your comfort. The RIB-KNIT cuffs not only add a stylish detail but also provide additional comfort and heat retention. You can stay warm and cozy in colder temperatures, without sacrificing style.
Exceptional Quality and Care
IKAZZ prioritizes quality and ensures that our Women's Puffer Jacket is built to last. The big non-detachable windproof hood offers protection against harsh winds and cold weather, keeping you shielded from the elements. The fleece-lined hand warmer pockets are not only practical but also provide a cozy spot for your hands on chilly days. The 2-way zipper allows for customized ventilation and freedom of movement, giving you the flexibility to adapt to changing weather conditions and activities.
Conclusion
To sum up, the IKAZZ Women's Puffer Jacket is a perfect choice for women who seek style, comfort, and sustainability. With its animal-free materials, chic design, and exceptional quality, this jacket is a testament to IKAZZ's commitment to ethical fashion. Stay warm, stylish, and environmentally conscious with the IKAZZ Women's Puffer Jacket and make a positive impact on both your wardrobe and the planet.