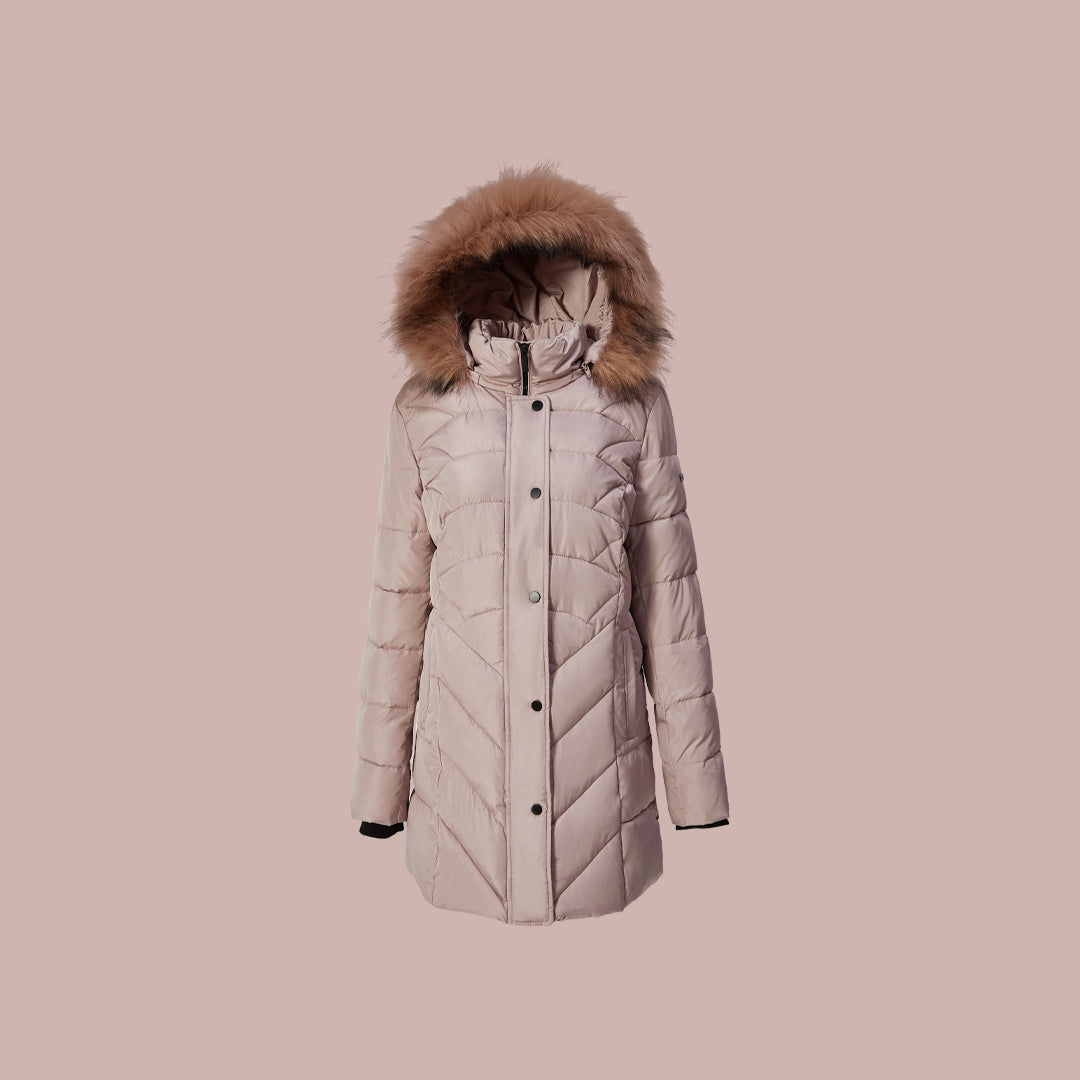 Keep the Chill at Bay with IKAZZ's Sustainable Puffer Coat Collection
Welcome to IKAZZ, where style and sustainability come together in our collection of puffer coats. As the temperature drops, it's time to stay warm while making conscious fashion choices. That's why we have carefully curated a range of eco-conscious puffer coats that prioritize both fashion and the planet. Join us as we explore the features of IKAZZ's puffer coat collection and discover how you can embrace winter in style while staying environmentally conscious.
Eco-Conscious Materials for Sustainable Fashion:
At IKAZZ, we are committed to reducing our environmental impact. Our puffer coats are crafted using eco-conscious materials, such as recycled fibers and responsibly sourced fabrics. By choosing an IKAZZ puffer coat, you can make a positive impact on the planet and embrace sustainable fashion. Each coat is a testament to our dedication to creating stylish outerwear with a conscience.
Innovative Insulation for Optimal Warmth:
When it comes to staying warm during the winter season, IKAZZ's puffer coats excel in providing optimal warmth and insulation. Our coats feature innovative insulation technology that efficiently traps and retains body heat, ensuring you stay cozy even in the harshest cold. The eco-conscious insulation materials not only provide exceptional warmth but also prioritize breathability, allowing you to move with ease while staying comfortably snug.
Timeless Designs for Effortless Style:
Fashion is an expression of individuality, even in the colder months. IKAZZ's puffer coat collection offers a range of timeless designs that cater to your unique style. From sleek and minimalist to bold and statement-making, our coats are meticulously designed with attention to detail. We believe that sustainable fashion should not compromise on style, and our puffer coats embody elegance and effortless chic. Stand out from the crowd with IKAZZ's eco-conscious puffer coats.
Versatility for Every Occasion:
Our puffer coats are designed with versatility in mind, allowing you to adapt to various winter occasions. Whether you're exploring the city, or enjoying a leisurely walk in the park, IKAZZ has the perfect puffer coat for you. With functional features like adjustable hoods, multiple pockets, and durable zippers, our coats combine practicality with style. Embrace the freedom to conquer the winter season with confidence and comfort.
Recommendation: Embrace Sustainable Style with IKAZZ
When it comes to staying warm in style while being environmentally conscious, IKAZZ is the brand to trust. Our collection of eco-conscious puffer coats offers a perfect balance of fashion and sustainability. By choosing IKAZZ, you're not only investing in a high-quality puffer coat but also contributing to a better future for the planet. Join us in embracing sustainable style and redefine your winter wardrobe with IKAZZ's eco-conscious puffer coats.
Conclusion:
As we conclude our exploration of IKAZZ's collection of eco-conscious puffer coats, we invite you to embrace winter in style while staying true to your values. Our coats embody the perfect blend of fashion-forward designs, eco-conscious materials, and functional features. With IKAZZ, you can stay warm, stylish, and environmentally conscious throughout the winter season. Choose IKAZZ and make a statement for sustainable fashion. Embrace winter in style with IKAZZ's eco-conscious puffer coats and show the world that fashion and sustainability can go hand in hand.