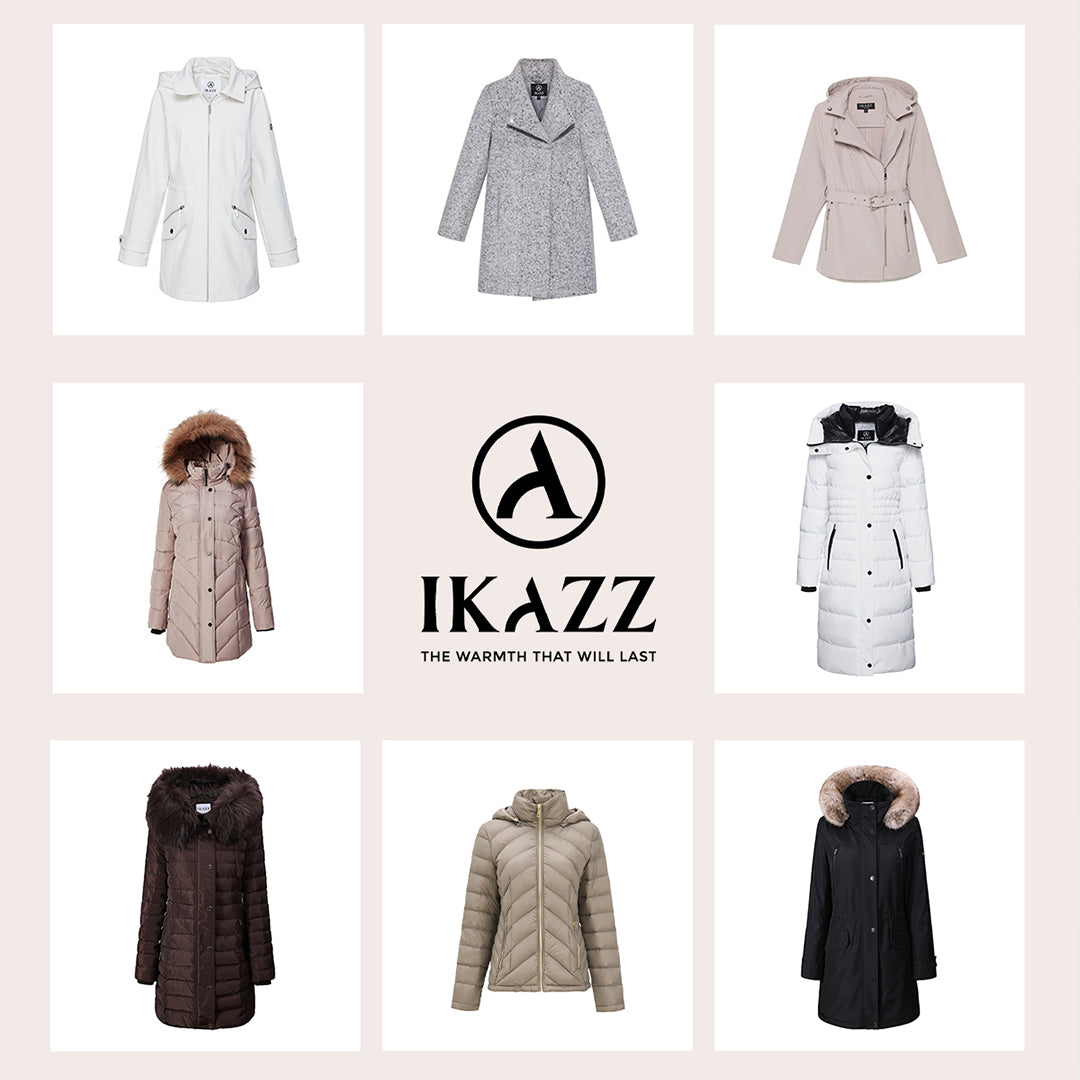 Keeping Your IKAZZ Puffer Coat Pristine: Essential Cleaning Tips
Your IKAZZ puffer coat is not only a stylish winter essential but also an investment in comfort and warmth. To ensure that your puffer coat retains its pristine condition and serves you well for seasons to come, proper cleaning and care are essential. In this blog, we will provide you with valuable tips on how to clean your IKAZZ puffer coat based on different types of materials, ensuring that each cleaning method suits the specific requirements of your coat. Let's dive in and learn how to keep your puffer coat looking its best.
Softshells
Softshell puffer coats offer a combination of style and functionality. To clean your softshell puffer coat, machine wash it in cold water using a gentle cycle. If needed, use only chlorine-free bleach. After washing, tumble dry it on low heat. If any wrinkles persist, you can iron it on a cool setting if necessary. Alternatively, you can choose to have your softshell puffer coat professionally dry cleaned to ensure optimal care.
Packable Puffer Coats
Packable puffer coats are designed to be lightweight and convenient for travel. When cleaning your packable puffer coat, machine wash it separately in cold water on the gentle cycle. Use a mild detergent and chlorine-free bleach only if necessary. After washing, tumble dry it on low heat. Avoid ironing or dry cleaning your packable puffer coat, as these processes may affect its insulation properties or damage the fabric.
THERMOLITE Puffer Coats
THERMOLITE puffer coats provide exceptional warmth and comfort. For regular cleaning, machine wash your THERMOLITE puffer coat in cold water. Most THERMOLITE coats can be dry cleaned as well, except for the "Women's Winter Faux Down Hoodie Coat." If needed, you can use chlorine-free bleach for most THERMOLITE coats, except for the "Women's Winter Faux Down Puffer Coat with Detachable Hood." When drying, tumble dry on a low setting. If required, you can use a cool iron to remove any wrinkles, ensuring not to apply direct heat to the faux fur elements.
Pressed Boucle Puffer Coats
Pressed boucle puffer coats add a touch of elegance to your winter wardrobe. To maintain impeccable appearance, it is recommended to have pressed boucle puffer coats professionally dry cleaned. Dry cleaning will help preserve the delicate fabric and ensure that the intricate design details remain intact.
Conclusion
Proper cleaning and care are essential for extending the lifespan of your IKAZZ puffer coat. By following these tips based on the specific type of puffer coat you own, you can keep it looking its best and ensure its functionality for seasons to come. Remember to always refer to the care instructions provided by IKAZZ for your specific coat to ensure optimal cleaning and maintenance. With a little care, your puffer jacket will continue to provide you with warmth, style, and comfort throughout the winter months.