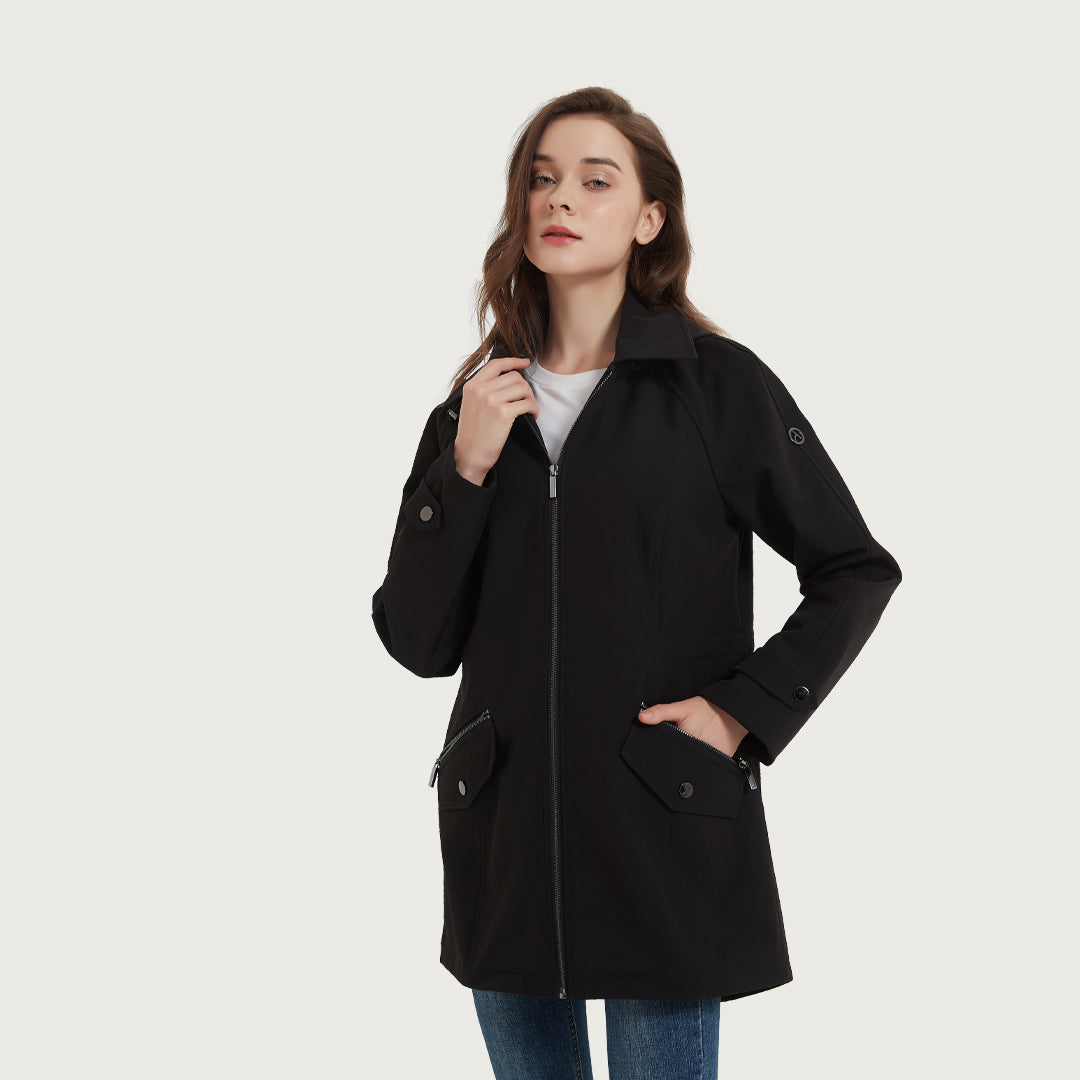 New Fashion: Anorak Jackets Women From IKAZZ
Are you wanting to update your wardrobe this season with a functional yet fashionable piece? Don't look beyond the reliable anorak jacket for women! The bulky raincoats are a thing of the past; today's anoraks are stylish, useful, and appropriate for every climate. In this blog post, we'll look at the benefits of wearing an anorak and how it can up your style game in any setting. The proper anorak may instantly transform your wardrobe from boring to chic for rainy days and chilly evenings out. Discover the reasons why all-weather clothing is here to stay by diving in!
About IKAZZ
IKAZZ anorak jacket women with a removable hood and distinctive swallow-tailed back design. Two pockets offer plenty of storage, while the raglan sleeves and sleeve band give the garment a slim silhouette. This jacket has an elastic cord on the hood, making it both practical and stylish. Improve your wardrobe right now! IKAZZ designs winter coats with thoughtful consideration for what people actually need in cold conditions.
Reasons to buy a anorak jacket women from IKAZZ
Anorak jackets women provide wind protection while also keeping you warm and dry. This is particularly crucial when the weather starts to become truly bad because wind can bring on dangerous weather conditions like hypothermia.
An anorak jacket women is made to be breathable so you can stay warm even when it's extremely cold outside, unlike a thick coat that would trap heat and cause you to perspire. This guarantees that you won't become sick from overheating or fast exhaust yourself from being too hot.
Water can swiftly transform into ice on your skin if it gets wet, even in a light rain or mist. Being water resistant in your anorak jacket is essential since it will keep you warm and dry throughout the storm while also assisting in protecting you from the elements.
An anorak jacket women isn't just for cold weather; in locations where daytime and nighttime temperatures change significantly, anorak coats that are windproof are also quite useful for a variety of uses.
Conclusion
One of the best things you can do to protect yourself from the weather is to own an anorak jacket. It not only keeps you warm in chilly weather, but it also lessens the likelihood that you'll catch a cold. Anorak jacket ladies can enhance your outfit with personality and elegance in addition to keeping you healthy. So why not purchase one right away? Please get in touch with IKAZZ for additional information.