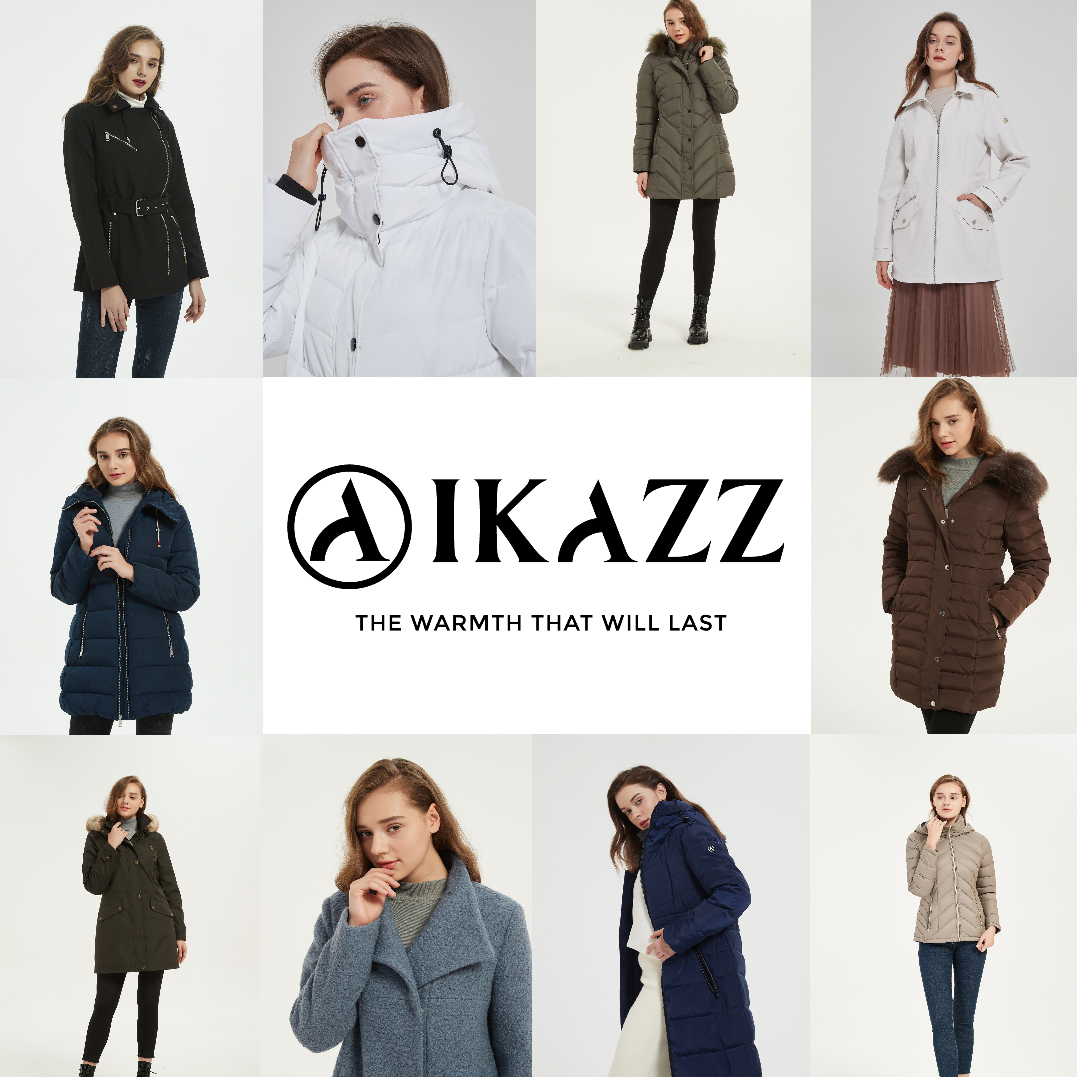 Puffer Coats 2023: Exploring the Latest Trends in Women's Puffer Coats
As the mercury dips and the winter season draws near, It's the ideal time to upgrade your wardrobe with warm and cozy additions. The reliable puffer coat is one of the essentials that should never be disregarded. Puffer coats have recently significantly increased favor among winter fashion staples. In this blog post, we'll delve into the world of women's puffer coats to explore the newest styles that capture the attention of the catwalks and the general public. We'll explore the inventive styles, components, and hues that are changing people's opinions on puffer coats and making them more wearable and fashionable options for outerwear.
Discover the great trends and styling advice below if you're keen to update your winter wardrobe and make a statement with your choice of outerwear. Learn how to stay warm, comfortable, and effortlessly stylish throughout the next cold months.
The Latest Trends in Women's Puffer Coats
Since they provide comfort and style throughout the colder months, puffer coats have established themselves as a mainstay in women's fashion. In recent years, puffer coat designs and aesthetics have evolved in the fashion world, with new trends emerging to satisfy the needs of fashion lovers. The present piece reviews the various aspects that have caught the attention of fashion enthusiasts when it comes to the current trends in women's puffer coats.
Voluptuous puffer coats are the first trend that catches your attention. This voluminous clothing has an exaggerated shape and wide proportions, providing both fashion and comfort. As you stay warm and cozy, embrace the modern appearance and make a statement about your style.
Longline puffer coats are becoming more common because of their refined touch. These coats have a long, slick look that extends past the hips. Longline puffer coats keep you warm and exude effortless style.
Shiny and Polished Finishes
Shiny or polished puffer coats are fashionable for those looking for a hint of glitz. These jackets have a glittering exterior that gives your outfit an opulent and striking touch. Their reflective surfaces will effortlessly improve your winter wardrobe.
Women's puffer coats are also incorporating textured materials like faux fur or velvet. These lavish materials give the jackets depth and visual appeal, elevating them to the status of a stylish option. Whether it's a velvet panel or a hood with fur trimming, these materials give the classic puffer coat an opulent twist.
Choose belted puffer coats to draw attention to your physique. These coats have a waist belt that cinches in around the midsection to give the wearer an hourglass figure. Belted puffer coats offer a flattering fit and a refined touch to your appearance.
Women's shiny belted puffer jacket with hood
How to Style Women's Puffer Coats for Different Occasions?
Here are several elegant ways to style your puffer coat on Different occasions;
For a Casual Look
The best casual outfits to wear daily are a puffer coat paired with a soft sweater, jeans, and chic boots. Choose neutral hues like black, grey, or navy for a classic and carefree look. Warm up your look by adding a beanie or a thick scarf, and finish off your look with a crossbody bag or a backpack as an accessory.
For a Fantastic Weekend
Choose a longer, quilted puffer coat in a vibrant shade like emerald green or burgundy when leaving for a cozy weekend trip. Leggings, knee-high boots, and a bulky knit jumper go well with it. Finish the ensemble with a large tote bag and a knit beanie.
For a Night Out
If you're going out on the town and want to stay toasty and fashionable, choose a shorter, fitting puffer coat. To add a touch of glitz, choose one with distinctive features like faux fur trim or metallic elements. For a stylish and elegant look, team it with a tiny black dress, opaque tights, and ankle boots. To create a stylish statement, finish off your look with a purse, a bold lip color, and dramatic earrings.
For Outdoor Activities
It's important to be warm and comfortable without sacrificing style when participating in outdoor activities or sports. To protect yourself from the weather, look for puffer coats with water-resistant or waterproof characteristics. Put on a thermal shirt, a breathable base layer, and moisture-wicking leggings or athletic pants with them. Complete your outfit with dependable boots, gloves, and a beanie for warmth and style.
For Formal Events
Contrary to what many people think, puffer coats can be worn to formal occasions as well. Choose a sleek-looking, tailored puffer coat, and pair it with a chic dress or a tailored pantsuit. To give a touch of elegance, use feminine hues like burgundy, emerald green, or deep purple. Statement jewelry, a chic purse, and high-heeled boots or pumps will round off your look.
Cleaning Tips for Puffer Coats
Although puffer coats are made to keep wearers warm and comfortable in cold weather, they do need to be properly cared for to maintain their aesthetic and performance. These useful tips will help you take good care of your women's puffer coat:
Carefully read and follow the manufacturer's care instructions before taking any action. These guidelines will show you how to properly clean and maintain your puffer coat and are made just for it.
Some puffer coats can be washed in a machine, but it's important to first read the care instructions. Use a front-loading washer on a gentle cycle with cold water if machine washing is advised.
Choose dry cleaning if your puffer coat cannot be machine washed or if you would rather have a professional clean it. Send your coat to a trustworthy dry cleaner, noting any stains or other issues you may have.
When not in use, store your puffer coat in a cool, dry location away from direct sunlight. To protect it from dirt, moisture, and dust, use a large, clean cotton bag or a ventilated garment bag.
Regularly check your puffer coat for any indications of damage, such as rips or frayed stitches.
In a Nutshell
In conclusion, puffer coats have become a useful and stylish option for colder seasons because of the rising desire for both style and comfort. This blog has effectively covered a variety of topics, such as styling advice and cleaning techniques, and has provided helpful information for ladies looking to include these coats in their regular wardrobes.