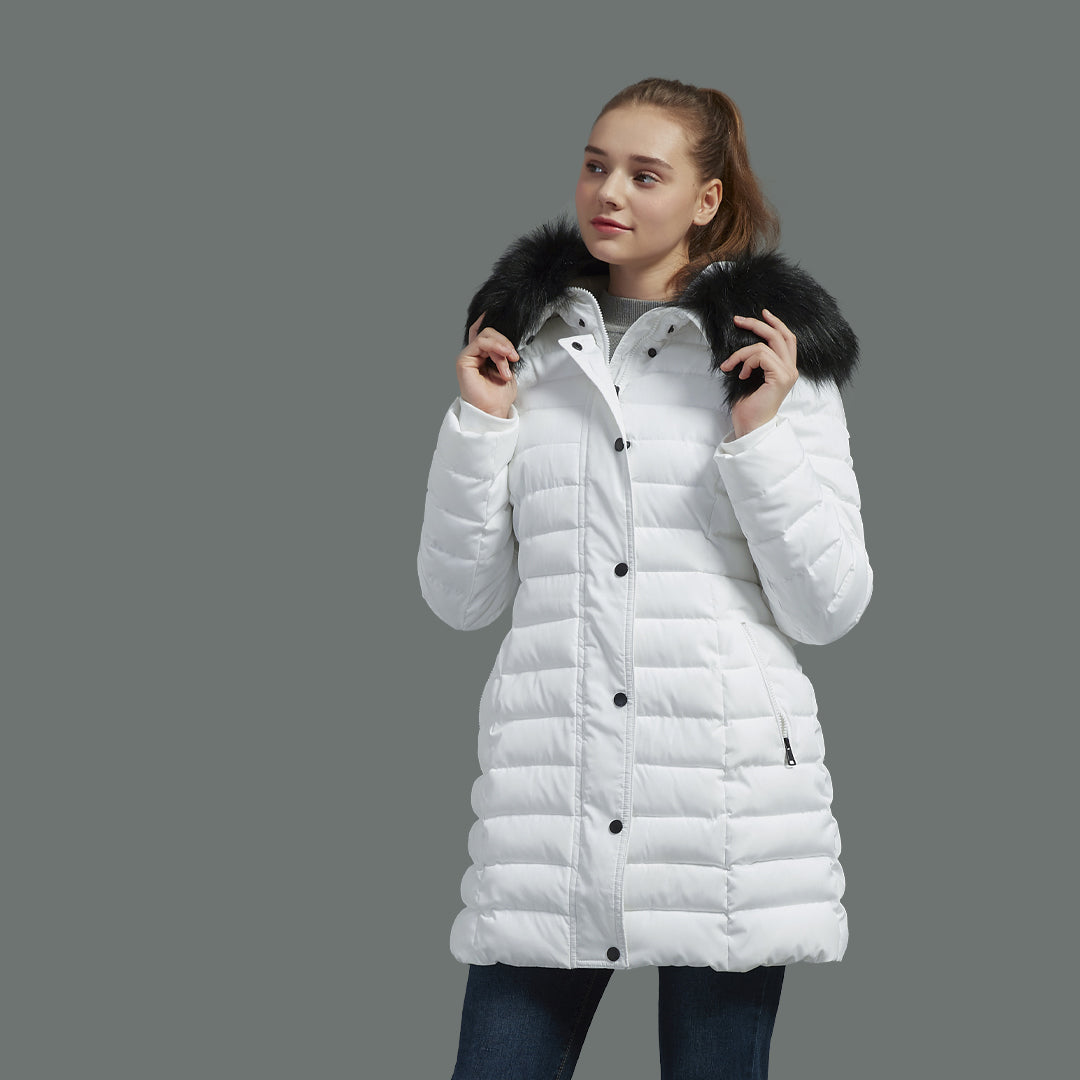 Stay Stylish and Warm: The Ultimate Guide to IKAZZ Ladies Parka Coats
Winter is upon us, and the chilly weather calls for cozy parka coats to keep us warm. But who says warmth has to come at the expense of style? With IKAZZ Ladies Parka Coats, you can stay stylish and snug this season without sacrificing comfort or fashion. From classic designs to trendy styles, there's a coat for every taste in our ultimate guide to IKAZZ Ladies Parka Coats. Read on for tips on how to rock your winter wardrobe with these versatile pieces that are sure to turn heads wherever you go!
What is a Ladies Parka Coat?
A ladies parka coat is a versatile winter wear option that can be dressed up or down. This coat is perfect for cold weather climates, and can keep you warm during those windy days.
There are a variety of different styles and colors to choose from, so you can find the perfect ladies parka coat for your needs. Some of the most popular styles include faux fur, suede, and pea coats.
If you're looking for something versatile and comfortable, a ladies parka coat is the perfect option. You can wear it with dress pants or jeans, and it will look great both in the city and out in the country.
Features to Look for in a Ladies Parka Coat
Looking for a stylish and warm ladies parka coat? Here are some features to look for in a ladies parka coat:
-Coat length: The coat should be long enough to cover your butt and midsection, but not so long that it covers your feet.
-Coat weight: A heavy coat will keep you warmer than a light coat, but make sure it's still comfortable to wear.
-Pockets and zippers: Make sure the pockets are big enough to fit your phone and keys, and the zippers are sturdy so they don't get stuck.
-Warmth: Make sure the coat is warm enough to keep you warm in cold weather.
-Style: Look for a style that suits your personal fashion sense.
Ladies parka coats from IKAZZ
If you're looking for an affordable option that still offers good insulation levels, check out IKAZZ's line of ladies parka coats. These coats are made of high-qaulity materials and offer excellent value for your money. Additionally, IKAZZ offers a variety of colors and styles to choose from, so there's sure to be something that suits your needs.
Conclusion
Ladies, whether you're headed to the office or out for a day of fun in the cold weather, it's important to stay stylish and warm at all times. Whether you're looking for a winter coat to ward off the chill or something more versatile that can be worn during other seasons as well, IKAZZ has got you covered. So what are you waiting for? Get shopping!