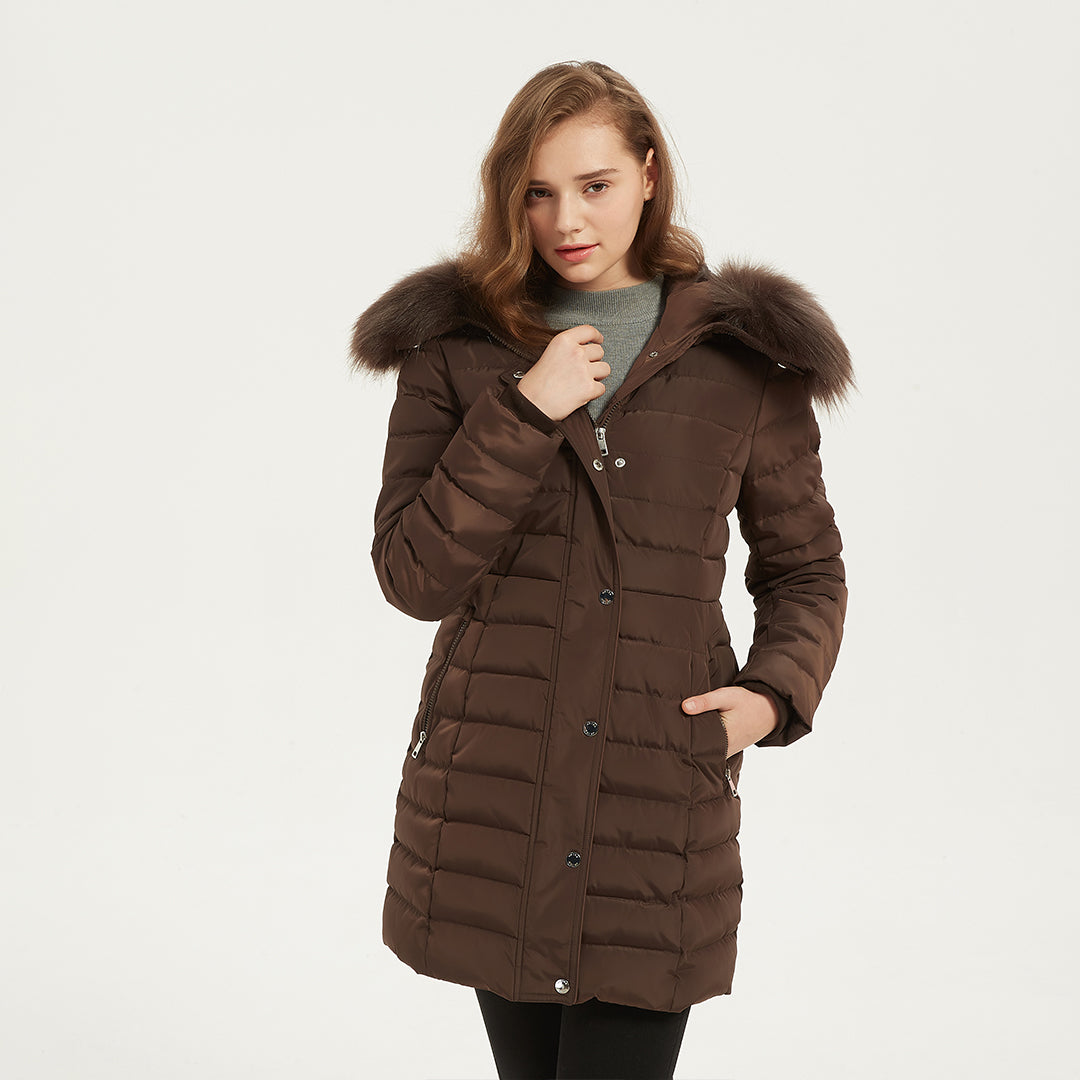 Stay Warm and Stylish this Winter with IKAZZ's Quilted Puffer Jacket
As the temperatures drop, it's time to start thinking about your winter wardrobe. And what better way to stay warm and fashionable than with a quilted puffer jacket from IKAZZ? Our jackets are designed with both style and function in mind, making them the perfect addition to any winter outfit.
Why choose a quilted puffer jacket?
Quilted puffer jackets have been a winter staple for decades, and for good reason. They're lightweight yet incredibly warm, thanks to the down or synthetic insulation that's used to fill the jacket's pockets. This insulation provides excellent heat retention while also allowing for breathability.
At IKAZZ, we take things one step further by using only the highest quality materials in our jackets. Our jackets feature a water-resistant shell to keep you dry in wet conditions, as well as a soft lining for added comfort. Plus, our jackets are available in a variety of colors and styles to suit any taste.
What makes IKAZZ's puffer jacket unique?
At IKAZZ, we're committed to producing high-quality clothing that not only looks great but feels great too. That's why we've gone above and beyond to create a puffer jacket that's truly exceptional.
Our jackets feature a unique quilting pattern that not only adds visual interest but also helps to distribute the down or synthetic insulation evenly throughout the jacket. This means that there are no cold spots or areas where heat can escape, ensuring that you stay warm no matter what the weather throws at you.
Plus, our jackets are designed to be versatile. They can be dressed up or down, and they work just as well on a city street as they do on a hiking trail. This makes them the perfect investment piece for anyone looking for a jacket that they can wear year after year.
How to style your IKAZZ quilted puffer jacket
One of the best things about a quilted puffer jacket is that it's incredibly versatile. It can be worn with everything from jeans and a sweater to a dress and boots. Here are a few ideas on how to style your IKAZZ jacket:
- For a casual look, pair your jacket with skinny jeans and a cozy sweater. Add some ankle boots and a scarf for an extra dose of warmth.
- Dress up your jacket by wearing it over a midi skirt and blouse. Add some heeled ankle boots and a statement necklace for a chic and sophisticated look.
- Take your jacket on a hike by pairing it with leggings, a long-sleeved shirt, and hiking boots. Add a beanie and gloves to keep your extremities warm.
In conclusion, if you're looking for a stylish and functional winter jacket, look no further than IKAZZ's quilted puffer jacket. With its high-quality materials and unique design, it's sure to become a staple in your cold-weather wardrobe for years to come.