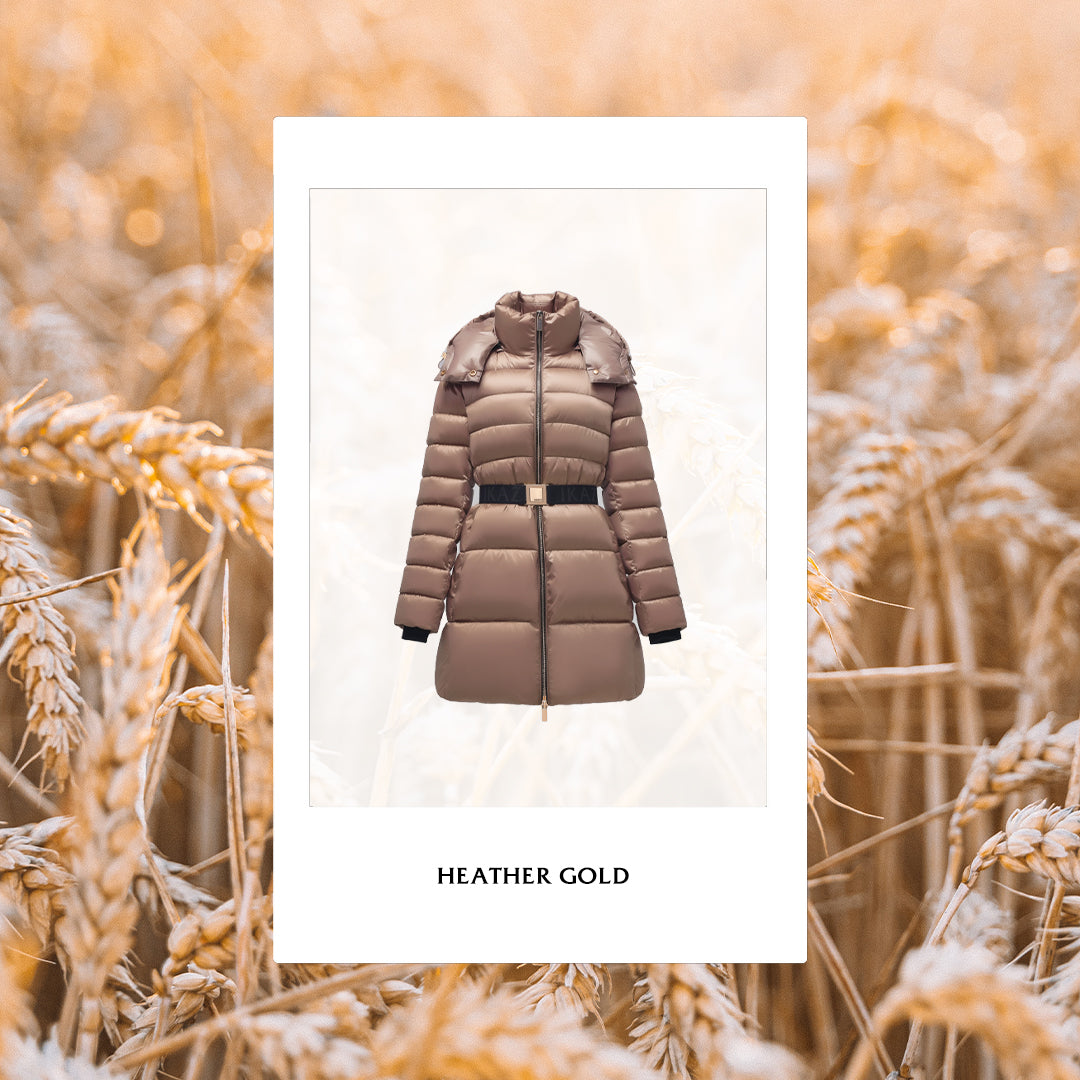 Stay Warm, Look Great with Accessorizing IKAZZ Belted Puffer Jacket
A belted puffer jacket is a stylish and functional outerwear piece that we at IKAZZ believe can instantly elevate your winter style. The belt adds a touch of sophistication and helps create a more tailored and flattering silhouette. If you have an IKAZZ belted puffer jacket or are considering adding one to your wardrobe, we're here to provide you with some tips on how to accessorize and make the most of this versatile piece.
Scarves and Beanies: Cozy and Chic
Adding a scarf or beanie to your belted puffer jacket not only provides extra warmth but also allows you to play with different textures, colors, and patterns. Opt for a chunky knit scarf or a cozy faux fur one to add depth and style to your outfit. Coordinate the colors and materials with your puffer jacket for a cohesive and chic look. Check out the wide selection of scarves and beanies available at IKAZZ to find the perfect accessories for your belted puffer jacket.
Boots and Shoes: Step Up Your Style
The choice of footwear can make a significant impact on your overall style. Pair your belted puffer jacket with ankle boots or knee-high boots to create a fashionable and polished look. Opt for boots with a chunky heel or a sleek silhouette depending on your personal style and the occasion. For a casual and comfortable vibe, you can also wear stylish sneakers or winter-ready hiking boots. Explore the range of footwear options at IKAZZ to find the perfect pair to complement your belted puffer jacket.
Belts: Define Your Waistline
While your belted puffer jacket already comes with a built-in belt, don't be afraid to experiment with different belt options to switch up your look. Consider adding a statement belt in a contrasting color or texture to create visual interest and define your waistline even further. This will add a touch of uniqueness to your outfit and allow you to showcase your personal style. Browse through the collection of belts at IKAZZ to find the perfect accessory to enhance your belted puffer jacket.
Handbags and Accessories: The Finishing Touches
Complete your ensemble with the right accessories. Opt for a spacious tote bag or a crossbody bag that matches your puffer jacket to keep your essentials close at hand. Incorporate gloves or mittens for extra warmth and style. Don't forget to choose accessories that complement your overall look and add a finishing touch to your winter ensemble. Explore the range of handbags and accessories at IKAZZ to find the perfect additions to complete your belted puffer jacket look.
Layering Pieces: Style and Functionality
Maximize the versatility of your belted puffer jacket by layering it with other garments. Pair it with a cozy sweater or a lightweight turtleneck for added warmth and style. Experiment with different textures and colors to create dimension and interest in your outfit. Layering not only keeps you cozy but also allows you to adapt your style to different temperatures and occasions. Check out the range of layering pieces available at IKAZZ to create stylish and functional winter outfits.
Choose IKAZZ for Quality and Style
When it comes to finding the perfect belted puffer jacket and accessories, IKAZZ offers a wide range of options to suit your style and needs. Our collection is carefully curated to ensure high-quality materials, attention to detail, and fashionable designs. We take pride in providing outerwear and accessories that effortlessly elevate your winter ensemble. Choose IKAZZ for a seamless shopping experience and products that combine style, functionality, and durability.
Embrace Winter Style with IKAZZ
So, don't let the cold weather dampen your style. Embrace the versatility of your IKAZZ belted puffer jacket and accessorize wisely to create fashionable and chic winter outfits. Whether you choose to add a scarf, belt, or coordinating accessories, you can take your winter style to new heights with the right accents. Explore the wide selection of puffer jackets, scarves, belts, and accessories at IKAZZ to find the perfect pieces that will keep you looking chic and feeling comfortable all season long.