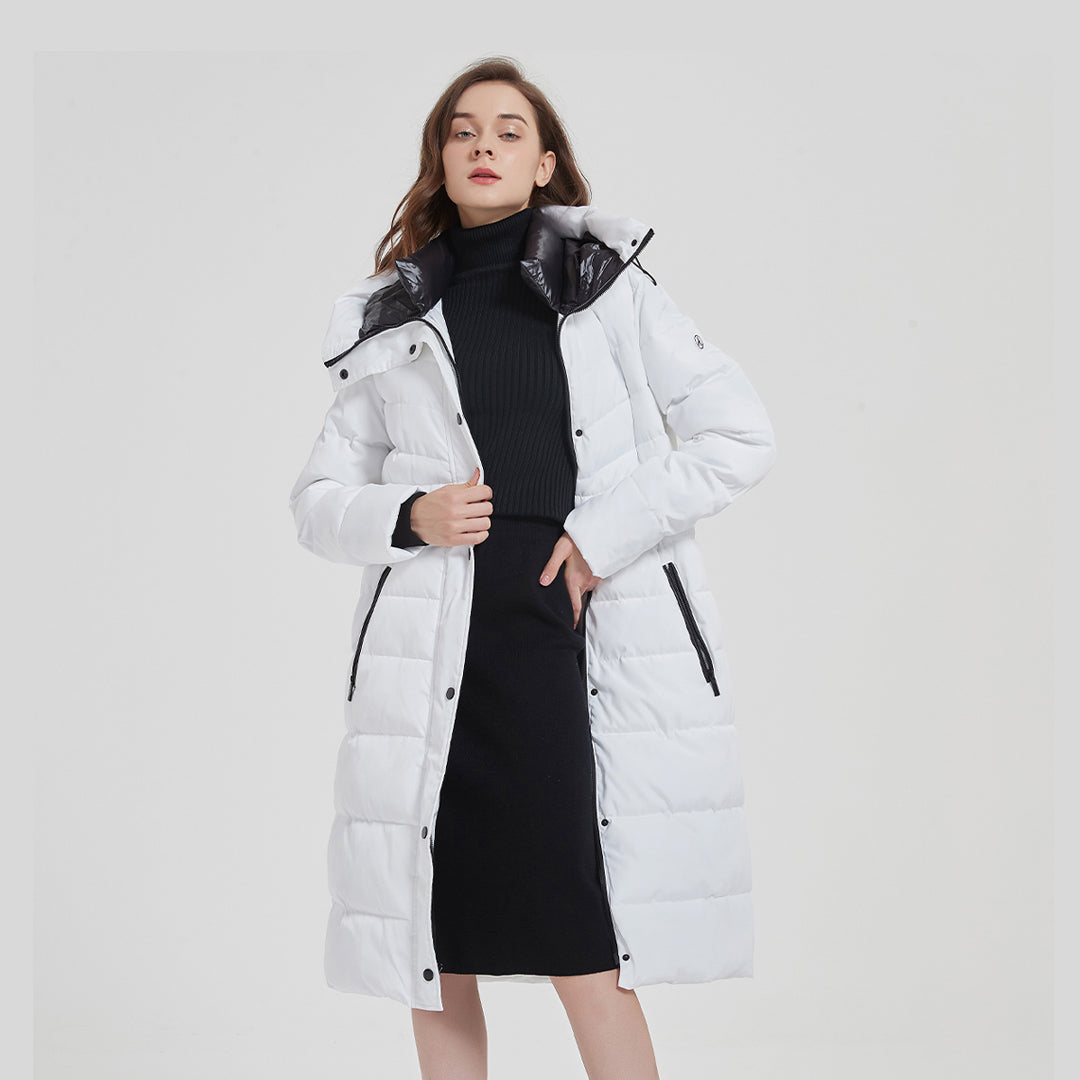 Style and Functionality: The Advantages of Choosing a Long Puffer Coat
When it comes to winter outerwear, puffer coats are a popular choice for warmth and comfort. While both short and long puffer coats have merits, opting for a long puffer coat brings a range of unique advantages. In this blog, we will explore why choosing a long puffer coat is a smart decision and highlight the exceptional features of the IKAZZ Women's Long Puffer Coat with Drop Hood.
Enhanced Coverage and Protection
One of the primary advantages of a long puffer coat is its extended length, providing enhanced coverage and protection against the cold weather. The IKAZZ Women's Long Puffer Coat effortlessly keeps you warm by covering a larger portion of your body, including the hips and thighs. This added length acts as a barrier against chilly winds and helps to maintain your body heat, ensuring optimal comfort even in the harshest winter conditions.
Stylish and Flattering Silhouette
Long puffer coats offer a sleek and elegant silhouette that can elevate your winter style. The extended length creates a streamlined look, adding a touch of sophistication to your outfit. The IKAZZ Women's Long Puffer Coat with Drop Hood, with its tailored design, cinched waist, and drop hood, not only provides functional benefits but also enhances your overall appearance. It effortlessly flatters your figure, creating a polished and fashion-forward statement.
Versatile Layering Options
Long puffer coats offer more versatility when it comes to layering. The additional length allows you to comfortably wear thicker layers underneath, such as sweaters or chunky knits. This flexibility is especially beneficial during extremely cold weather or when you need to transition between different environments. Whether you're running errands in the city or exploring the great outdoors, the IKAZZ Women's Long Puffer Coat accommodates various layering options, ensuring both style and warmth.
Practicality and Functionality
Long puffer coats often come with functional features that add to practicality. The IKAZZ Women's Long Puffer Coat with Drop Hood, for instance, offers a drop hood that provides additional protection for your head and neck. This feature is especially useful during unexpected weather changes or when you need extra coverage against the elements. The longer length also typically includes additional pockets for storage, allowing you to keep essentials close at hand while keeping your hands warm.
Conclusion
When it comes to choosing a puffer coat, the advantages of selecting a long style are clear. The IKAZZ Women's Long Puffer Coat with Drop Hood combines style and functionality, offering enhanced coverage, a flattering silhouette, versatile layering options, and practical features. Embrace the benefits of a long puffer coat and elevate your winter wardrobe with a statement piece that keeps you warm and stylish. With the IKAZZ Women's Long Puffer Coat, you can confidently face the cold weather while maintaining your fashion-forward aesthetic.