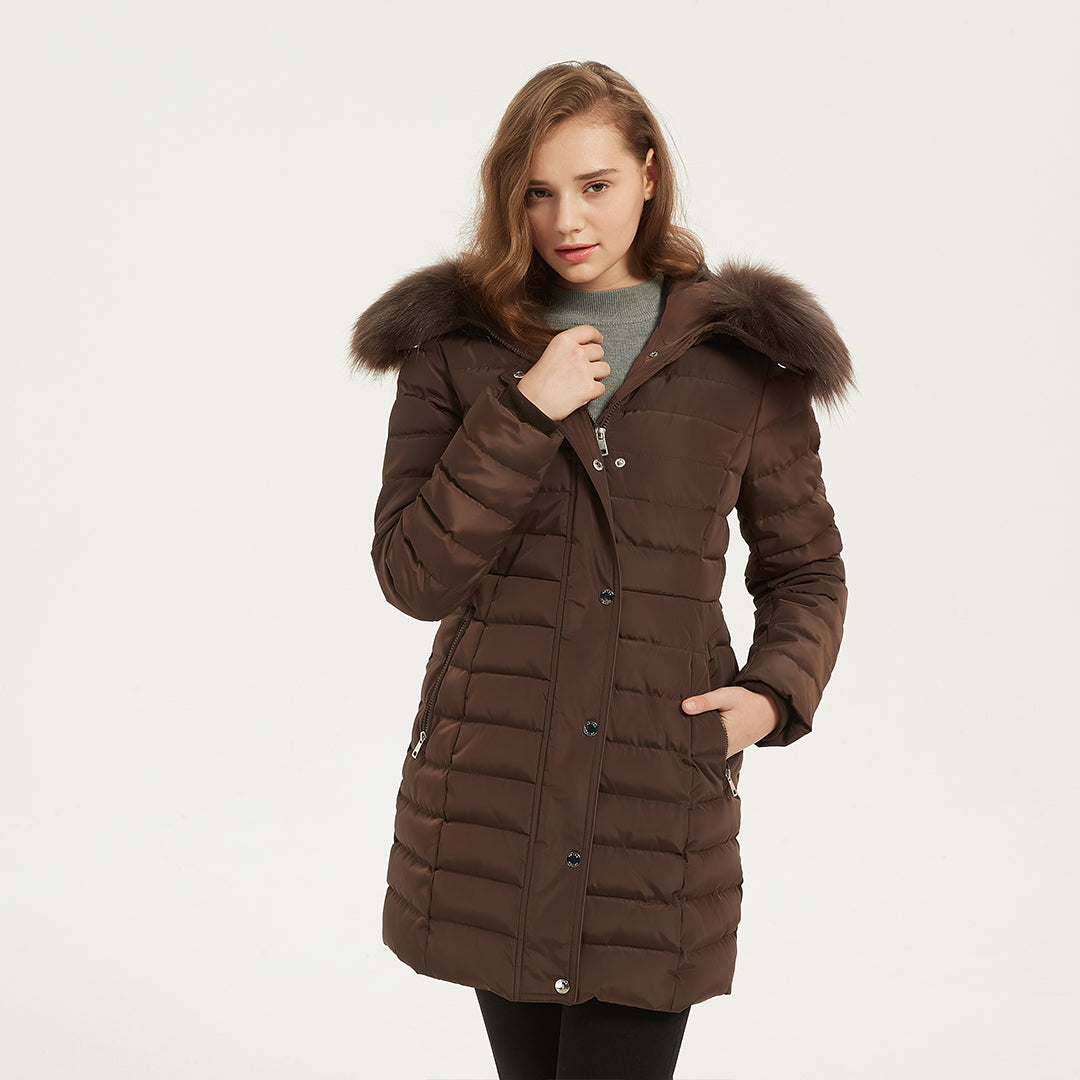 Stylish and Durable: IKAZZ Ladies Coats and Jackets
Are you sick of wearing outerwear that sacrifices style for functionality? IKAZZ women coats and jackets are the only option. These stylish pieces not only enhance your wardrobe but also provide the functionality and toughness needed for any weather. Prepare yourself to strike the ideal mix between fashion and utility with these IKAZZ must-have jackets and coats.
Ladies Coats and Jackets from IKAZZ
IKAZZ women's jackets and coats will help you be prepared for any weather. Our waist-tightening and parallel quilting will highlight your form while keeping you warm. Additionally, the large button-down faux fur hood gives additional warmth and flair. Our jackets are made from natural, animal-free fabrics and are high density, lightweight, water-resistant, and windproof. Make a statement today in an IKAZZ jacket and don't let the weather stop you!
Specifications of IKAZZ ladies' coats and jackets
IKAZZ Ladies Jackets and Coats strike the ideal blend between elegance and utility in a range of cuts. IKAZZ offers a coat for every occasion, including chic parka jackets and modern trench coats.
A versatile jacket, the IKAZZ Ladies Jacket can be worn as an inside layer in the summer or as an outer layer in the winter.
The waterproof and breathable membrane used in the construction of the IKAZZ Lady Parka Jacket helps you stay warm in the coldest conditions and cool in the warmest ones. When not in use, the detachable hood can be tucked away, and the hem may be adjusted to provide more warmth or protection from the weather.
Additionally, IKAZZ has a selection of women's trench coats that are ideal for casual wear or winter-related activities. The IKAZZ Lady Trench coat has insulated pockets to keep your hands warm, taped seams for durability, and a drawstring hood for extra warmth.
Conclusion
Ladies, IKAZZ provides the ideal jacket for you if you're seeking for a fashionable and useful one. Our jackets are ideal for every occasion because they are both fashionable and strong. We offer a wide selection of jackets, all of which will keep you warm on chilly days and fashionable on warm ones. Please don't hesitate to get in touch with IKAZZ if you have any questions about our goods or would want to purchase one right away.