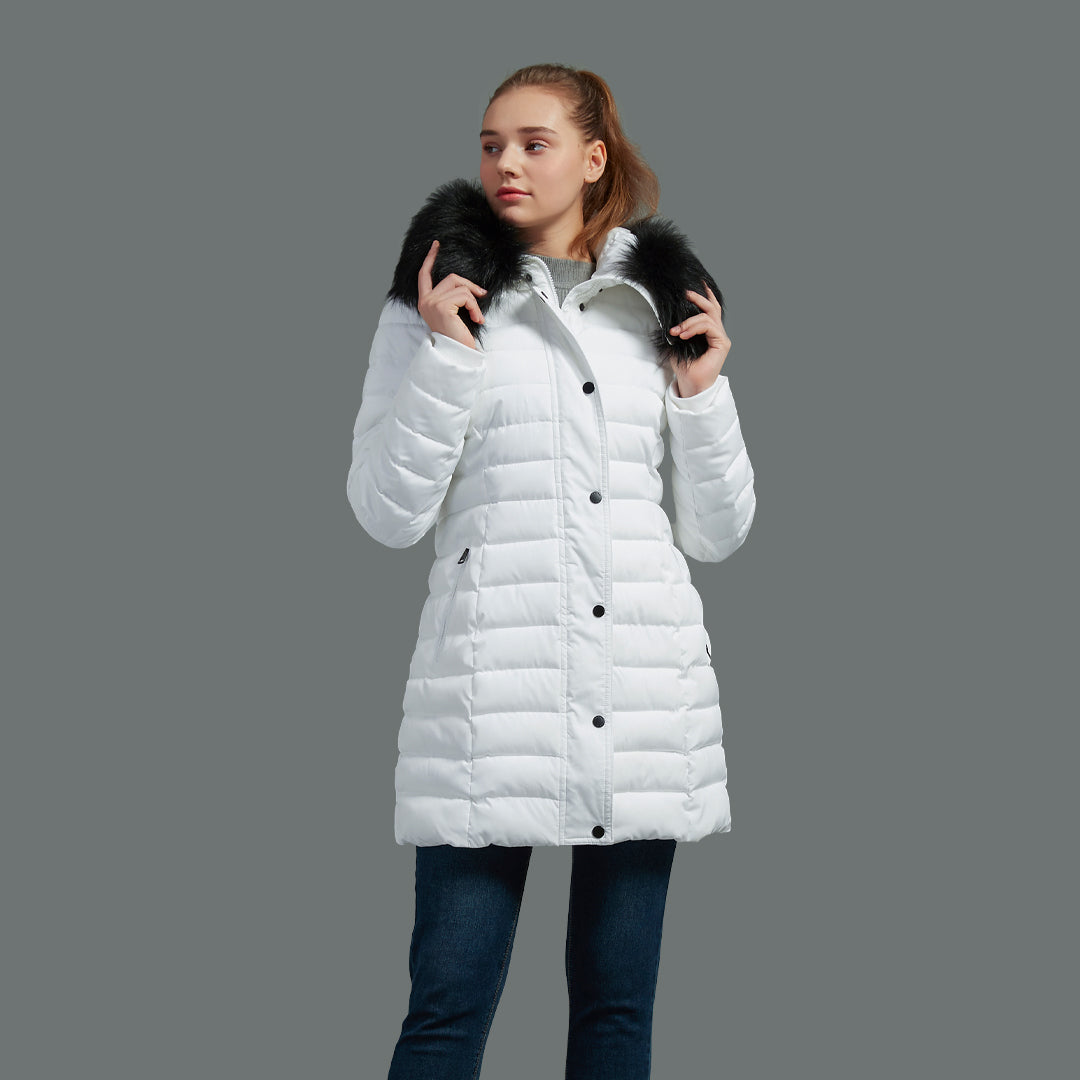 The Perfect Winter Companion - Our Puffer Jacket with Hood
As winter approaches, it's essential to have the right outerwear to keep you warm. That's why we at IKAZZ have designed the perfect winter companion - our puffer jacket with hood. In this article, we'll take a closer look at what sets our jacket apart from the rest.
Why a Women's Puffer Jacket with Hood is a Must-Have
A puffer jacket with a hood is a must-have for any winter wardrobe. Not only does it provide excellent insulation to keep you warm and comfortable in cold temperatures, but the addition of the hood offers extra protection from wind and snow. It also helps to keep your head and face warm, which is crucial when spending time outdoors in the winter months.
What Makes our Women's Puffer Jacket with Hood Unique
Our puffer jacket with hood stands out from the crowd in several ways. First, it is made with high-quality materials that are designed to last. The outer shell is made from durable and water-resistant nylon that can withstand even the harshest winter weather conditions. The synthetic insulation filling provides excellent warmth without adding bulk or weight.
Secondly, our puffer jacket with hood is highly versatile and practical. It features a detachable hood, which allows you to adjust based on your needs and preferences. Whether you want to keep your head warm or prefer not to wear a hood, our jacket has got you covered. Additionally, the jacket features multiple pockets, allowing you to store your essentials and keep them close at hand.
Finally, our puffer jacket with hood is stylish and flattering. It comes in a range of colors and sizes, ensuring that there is an option for everyone. The slim fit design is both practical and fashionable, making you look great while keeping you warm and cozy.
IKAZZ - Your Go-To Destination for High-Quality Outerwear
At IKAZZ, we take pride in creating high-quality outerwear that is both functional and stylish. We believe that everyone deserves access to quality clothing that can withstand the elements and keep you looking great at the same time.
Our puffer jacket with hood is a testament to our commitment to excellence. It is made with only the best materials and designed with attention to detail to ensure that it meets our high standards. We know that you need a winter jacket that can keep up with your busy lifestyle, and that's exactly what we've created.
In conclusion, our puffer jacket with hood is the perfect winter companion that you can rely on to keep you warm, comfortable, and stylish throughout the colder months. With its high-quality materials, practical design features, and stylish look, there's no better option for your winter wardrobe. So why wait? Order your IKAZZ puffer jacket with hood today and experience the ultimate in warmth and style.