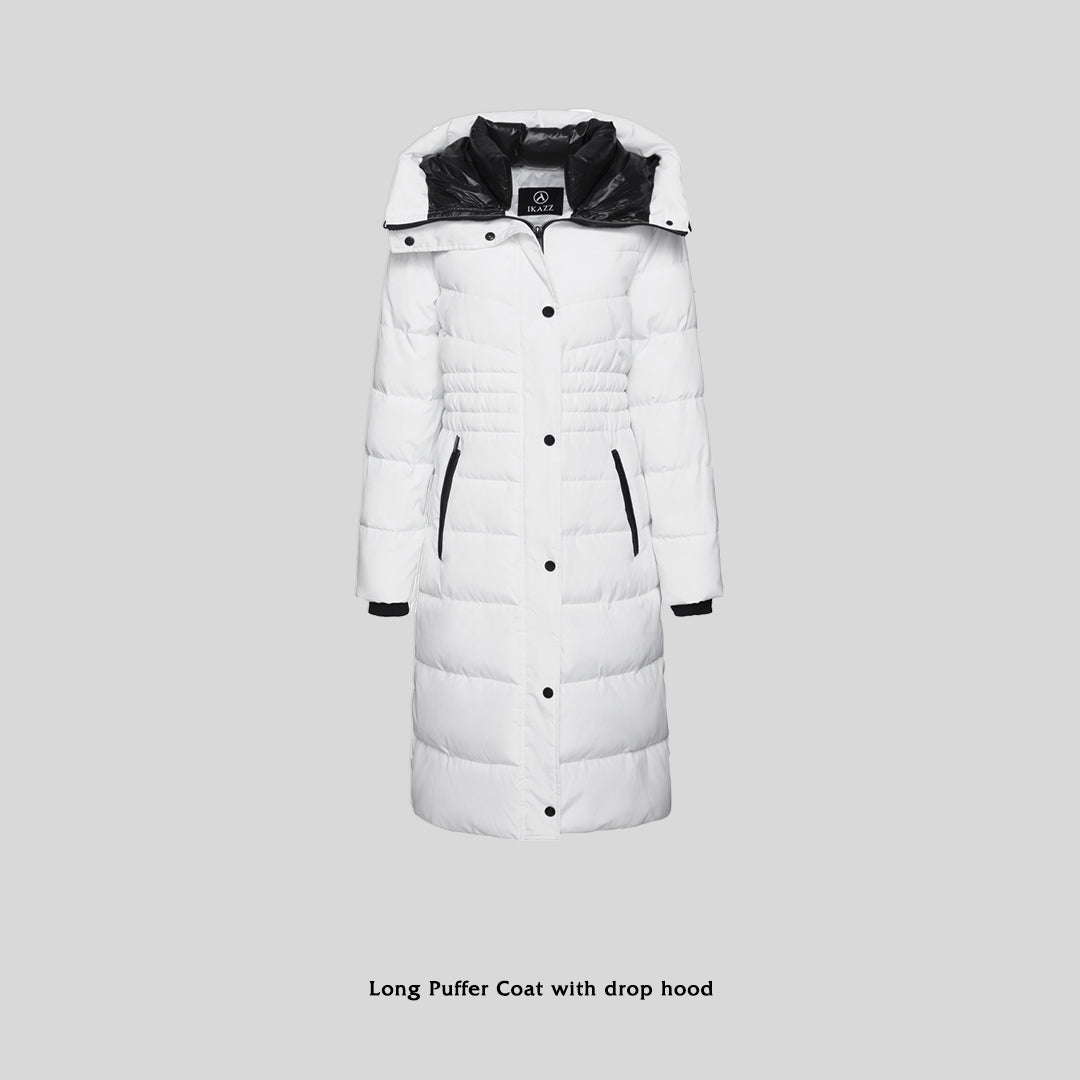 The Ultimate Guide to Styling Your White Puffer Coat from IKAZZ
At IKAZZ, we understand the importance of owning a puffer coat. It's a must-have staple in any wardrobe, especially during the winter season. Besides, we take pride in offering high-quality puffer coats that are not only comfortable and warm but also stylish and versatile.
In this article, we'll be focusing on one of our best-selling pieces - the white puffer coat. We'll be discussing its versatility, styling tips for different occasions, and why you should choose IKAZZ's white puffer coat for your next purchase.
The Versatility of a White Puffer Coat
Often considered a classic piece, the white puffer coat can easily be dressed up or down depending on the occasion. Its neutral color effortlessly complements any outfit, making it easy to pair with different clothing items.
At IKAZZ, we've designed our white puffer coat to have a sleek and modern aesthetic that makes it stand out from other puffer coats. We've used high-quality materials in its construction to ensure that it keeps you warm and comfortable without feeling bulky.
How to Style Your White Puffer Coat for Different Occasions
Styling a white puffer coat can be fun and effortless. Here are a few ways we recommend wearing it:
Casual Outfit: Pair your white puffer coat with skinny jeans, boots, and a sweater for a casual yet chic look.
Formal Outfit: Dress up your white puffer coat by layering it over a dress, tights, and heels for a sophisticated look.
Athletic Outfit: Wear your white puffer coat with leggings, sneakers, and a hoodie for an athletic look that's both comfortable and stylish.
Benefits of Choosing IKAZZ's White Puffer Coat
When it comes to choosing a puffer coat, quality is essential. At IKAZZ, we use only the finest materials in our designs, ensuring that our coats are both durable and comfortable. Our white puffer coat is no exception; it's made from high-quality material that will keep you warm and stylish all winter long.
Additionally, we've designed our white puffer coat to be cruelty-free. We believe that fashion shouldn't come at the expense of animal welfare, which is why we've eliminated any fur-related materials from our products.
Aside from being cruelty-free, our white puffer coat is also lightweight and water-resistant. This means that not only will it keep you warm, but it will also protect you from the rain and snow.
Another benefit of choosing IKAZZ's white puffer coat is its durability. Our coats are made to last, so you can wear them for multiple winters without worrying about wear and tear.
Lastly, by choosing IKAZZ, you're supporting a small business that values sustainability and ethical practices. We strive to reduce our carbon footprint and promote conscious consumption, which is why we offer high-quality products that are made to last.
In conclusion, a white puffer coat is a must-have piece for any wardrobe. It's versatile, stylish, and functional. At IKAZZ, we've taken things up a notch by designing a sleek and modern white puffer coat that's comfortable, warm, and cruelty-free. Whether you're dressing up or down, our white puffer coat is the perfect addition to any outfit. So, if you're looking for a high-quality puffer coat that will last you for years to come, choose IKAZZ's white puffer coat.