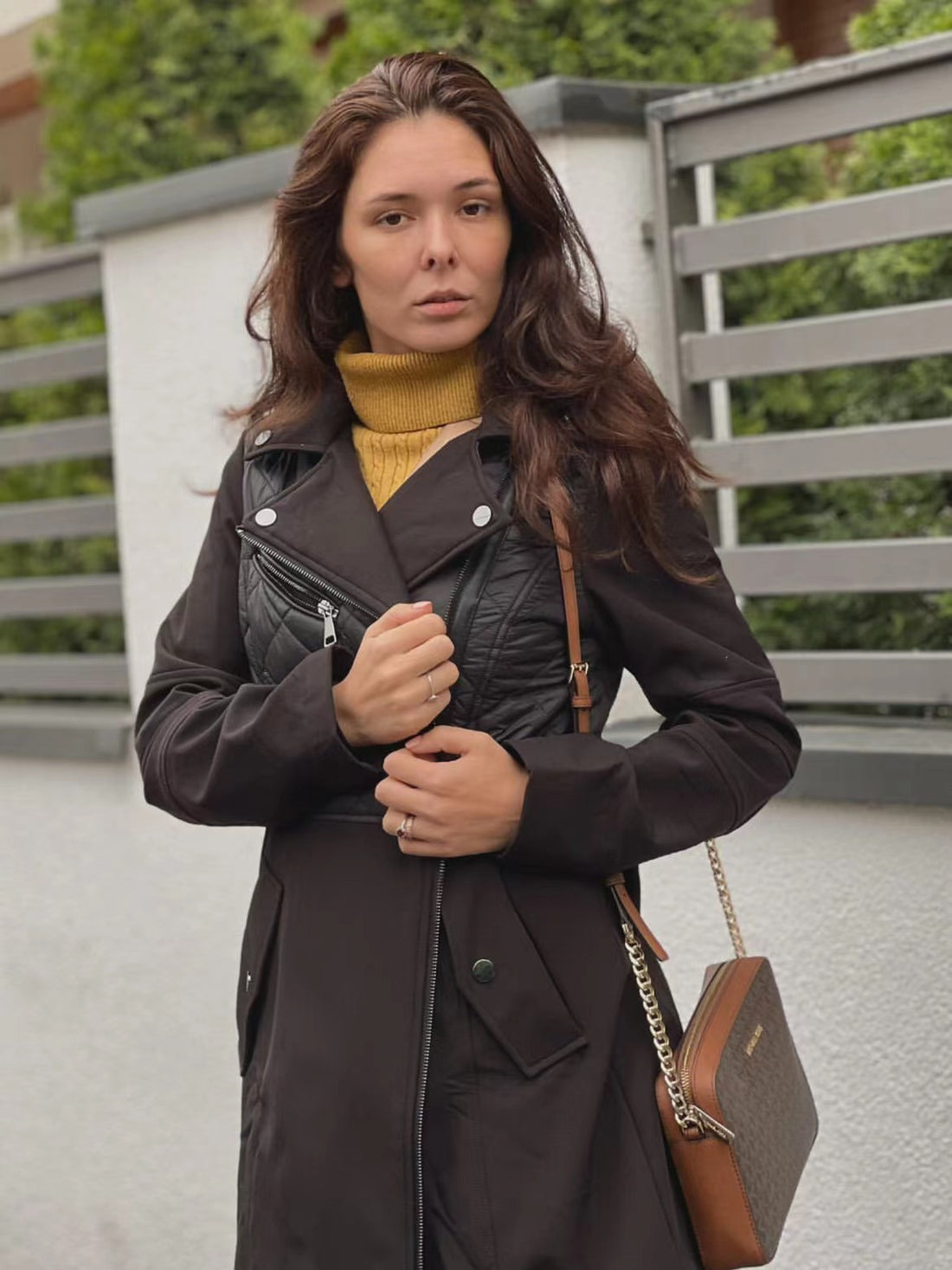 Ultimate Guide To Zip Up Jackets
 Introduction :
Are you looking for the perfect winter coat? Look no further than a Zip Up Trench Coat And Jacket ! These jackets are perfect for keeping you warm and comfortable.  
And they can be dressed up or down. In this guide, I will outline the different types of zip up jackets. And explain the different features that each one has.   
I will also provide tips on how to choose the perfect zip up jacket for your needs. So read on and find your perfect winter coat!  
 A zip up jacket is a great item to have in your wardrobe. It keeps you warm in the colder months, and it can also be worn in the summer to keep you cooler.   
However, not all zips work the same, and it can be tricky to figure out which one works best for you. In this guide. I will walk you through the different types of zips and how to choose the right one for your needs.
What is a Zip Up Jacket? 
Waterproof Moto Jacket zip up  are a great way to stay warm and stylish at the same time. They come in a variety of colors, styles, and prices. So you can find one that fits your needs.   

Zipper jackets are typically made of wool or fleece and have two zippers on the front. This makes it easy to put them on and take them off.  

They also have a hood that you can leave open or close. There are a few things to consider when choosing a zip up jacket.   

First, make sure the jacket is comfortable enough to wear all day. 

 Second, make sure the fabric is waterproof and resistant to tears or water droplets.   

Finally, choose the right size based on your measurements. 
Styles of Zip Up Jackets:
Zip up jackets are a versatile fall style that can be dressed up or down. They are perfect for those chilly fall days when you need an extra layer of warmth. But don't want to lug around an entire coat.  
Here are few different styles of zip up jackets that will have you looking stylish all season long. 
a)

Bomber: This style is all about layers. Throw on a base layer underneath your zip up jacket. And then add on another layer if you feel the need for more warmth. Bomber jackets are also great for transitional weather. They work well in hot summer climates, but can also be worn in cold weather thanks to their layers. 



b)

Cropped bomber

: A cropped bomber is a great option if you want something a little more fitted than a bomber. This style features a shorter length and narrower fit. Which gives it a more modern look. Cropped bombers are also perfect for those with smaller frames. They slim down your figure while still providing plenty of warmth on colder days.

c)

Cardigan

: A cardigan is another versatile option when it comes to zip up jackets. You can wear it as is, or add some extra details like embroidery or fringe to make it unique. Cardigans work well in both warm and cold weather. Making them the perfect go-to choice for any chilly day this fall season. 

d)

Faux fur jacket

: If you are looking for something stylish then go for it. 
History of the Zip Up Jacket :
Zip up jackets started as an adaptation of the hunting jacket. Originally, they were made from heavy woolen fabric that would keep a hunter warm in the cold weather.
As technology has advanced, zip up jackets have evolved into one of the most popular winter coat types around. They come in a variety of styles and colors and are perfect for any weather condition.  


Today, zip up jackets are versatile garments that can be worn anywhere. From cool weather to cold weather conditions. 
They can be dressed up or down and are perfect for any occasion. Whether you are looking for a stylish coat to wear on a day out. Or an extra layer of warmth during winter, a zip up jacket is the perfect choice. 
How to Choose a Zip Up Jacket
When it comes to choosing a zip up jacket, there are a few things to keep in mind. First and foremost, you will want to determine what type of climate you will be living in.  
In cold climates, you will likely want a heavier jacket with more insulation. In warmer climates, you may opt for a lighter jacket that is less insulated.
Another key consideration is the length of the jacket. Most zip up jackets come in three lengths: Regular, Long, and Extra Long.
 Make sure to pick the right one for your body type and height. If you are shorter or taller than average, go for the Extra Long option. 
Finally, think about how often you plan on using the zipper. Zip up jackets with a single button usually work well. When you need to quickly pull them over your head but don't plan on putting them on often. 
Buttons that have two zippers make it easier to put on and take off the jacket. But can be more difficult to get them closed if they get wet or snowed on. 
Why wear a Zip Up Jacket? 
A zip up jacket is a great way to keep warm in cold weather. They are also a great style choice. You can wear them with jeans or dress pants. They come in many styles and colors. 
Tips and Tricks on wearing a Zip Up Jacket 
When it comes to jackets, there are a few things to keep in mind when deciding which one to wear. For starters, make sure the jacket is both comfortable and weather-resistant.   
Depending on the occasion and the climate, you may want to choose a jacket with a zip up or a toggle closure. 
If you plan on wearing your jacket outside, be sure to choose one that has a hood or a collar. That can be zipped up if necessary.   
And finally, make sure the pockets are big enough to fit your phone and other essential items.  
Here are some tips and tricks on how to wear a zip up jacket: 
1) Start by putting on the jacket so that the zipper is at your waistline. Make sure that the arms of the jacket fit snugly around your shoulders so that it forms an adjustable fit. 
2) Next, pull up the bottom of the zipper so that it's level with your waistband. This will help keep wind and cold out of your clothes. And also make it easier to get in and out of the jacket if needed.
3) To secure your zip up jacket in place, use either an overhand knot or a loop knotoid chevet one you choose. Make sure it is tight enough so that no wind can enter through any openings in the zipper. 
4) Finally, put on any extra layers underneath your zip up jacket. If needed in order to stay warm and dry during colder weather conditions 
Features of Zip up jacket
When it comes to keeping you warm and dry, nothing beats a good zip up jacket.  
Here are some of the features to look for when shopping for a zip up jacket: 
a) Zipper should be easy to operate 

b) Waterproof exterior 

c) Lightweight and durable 

d) Roomy enough to wear over other layers if needed 

e) Pants or skirts can be worn underneath depending on the weather conditions