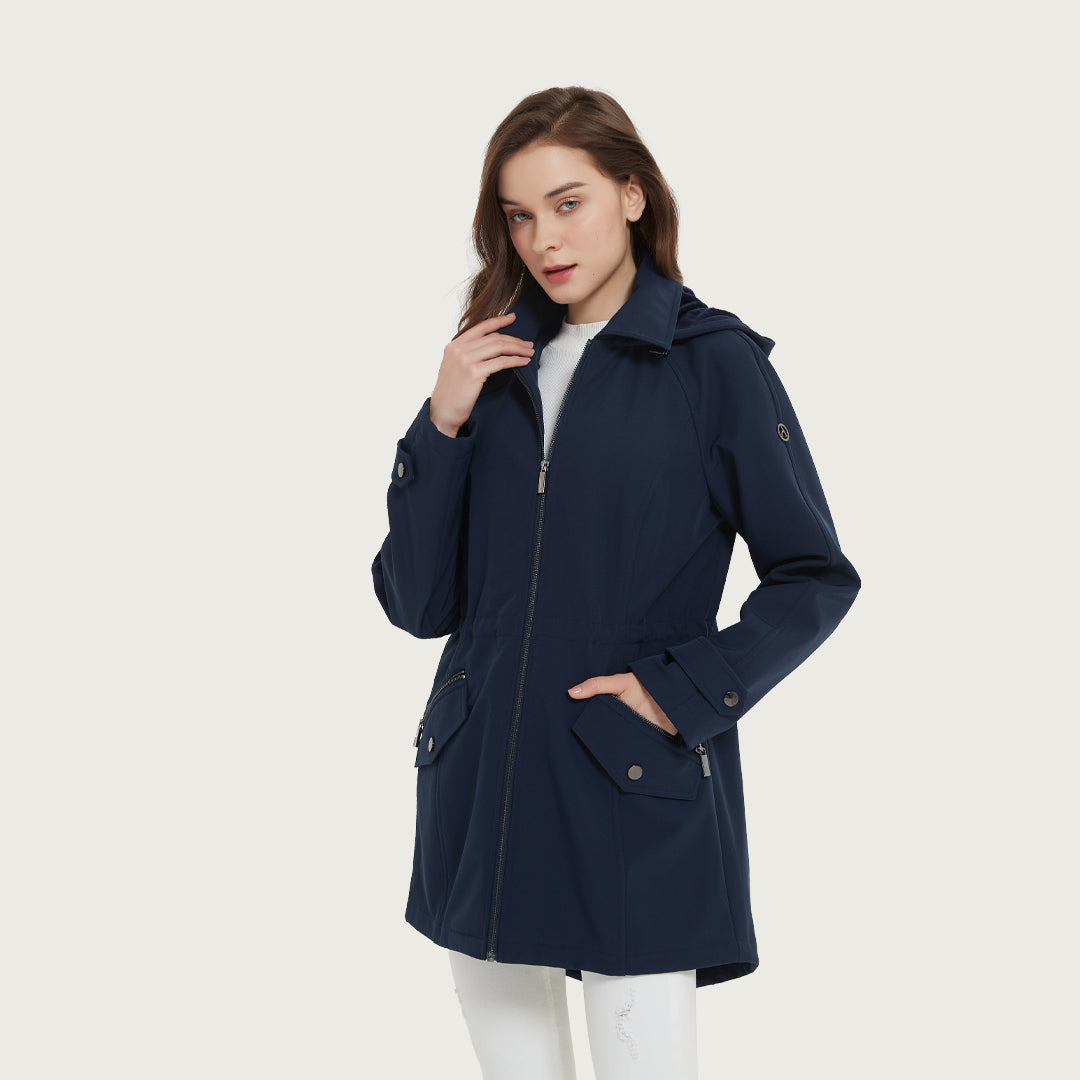 Why Choose IKAZZ? Discover the Benefits of Owning a Premium Quality Warm Waterproof Coat
Are you tired of freezing on cold winter days or getting soaked during rainy seasons? Look no further than IKAZZ, we offer premium quality warm waterproof coats. Investing in a high-quality coat is one of the best decisions you can make for your wardrobe and comfort. In this blog post, we will explore the benefits of owning an IKAZZ warm waterproof coat and why it's worth every penny. Get ready to stay dry and cozy while looking stylish!
Premium quality materials and construction
Stay warm and dry in any weather with the IKAZZ warm waterproof coat. Our 3-layer construction fabric includes water repellent polyester, a breathable membrane, and thermal material to keep you comfortable. Plus, our softshell bonded velvet lining ensures maximum warmth without sacrificing style or comfort. With wear-resistant 100D TWO SPANDEX Fabric, this jacket is built to last with a tight texture that exudes confidence and durability. Don't let unpredictable weather ruin your day- choose IKAZZ for unbeatable protection against wind and rain!
100D TWO SPANDEX is a chemical fiber with good elasticity, tight, delicate, and neat texture, and good durability. Softshell bonded velvet is a brand-new kind of bonded fabric comprised of hard-wearing velboa and practical fabric. It has a snug and comfortable feel that provides the most warmth and comfort. With quality water-repellent polyester fabric in place, IKAZZ warm waterproof coats prevent moisture from penetrating the coat, keeping you warm and dry all day long. The lining is made of soft cotton to ensure your comfort.
Benefits of Owning a IKAZZ Warm Waterproof Coat
If you're looking for a coat that will keep you warm in cold weather, then a waterproof IKAZZ coat is the perfect choice. Here are some of the benefits to owning one:
-Warmth: A waterproof IKAZZ coat will keep you warm in cold weather, due to its thermal insulation properties.
-Protection from the Elements: A waterproof IKAZZ coat will protect you from the elements, such as rain and snow.
- Hassle-Free Use: A waterproof IKAZZ coat is easy to use, since it's water resistant and breathable. You won't have to worry about getting wet or uncomfortable while wearing it.
Conclusion
IKAZZ is a leading provider of premium quality warm waterproof coats, and for good reason. IKAZZ coats are made with special materials and construction that make them supremely waterproof and warm. They are designed to be flattering on all body types, making them a perfect choice for anyone looking for an affordable but high-quality waterproof coat option. So what are you waiting for? Let's start your journey with IKAZZ right now!