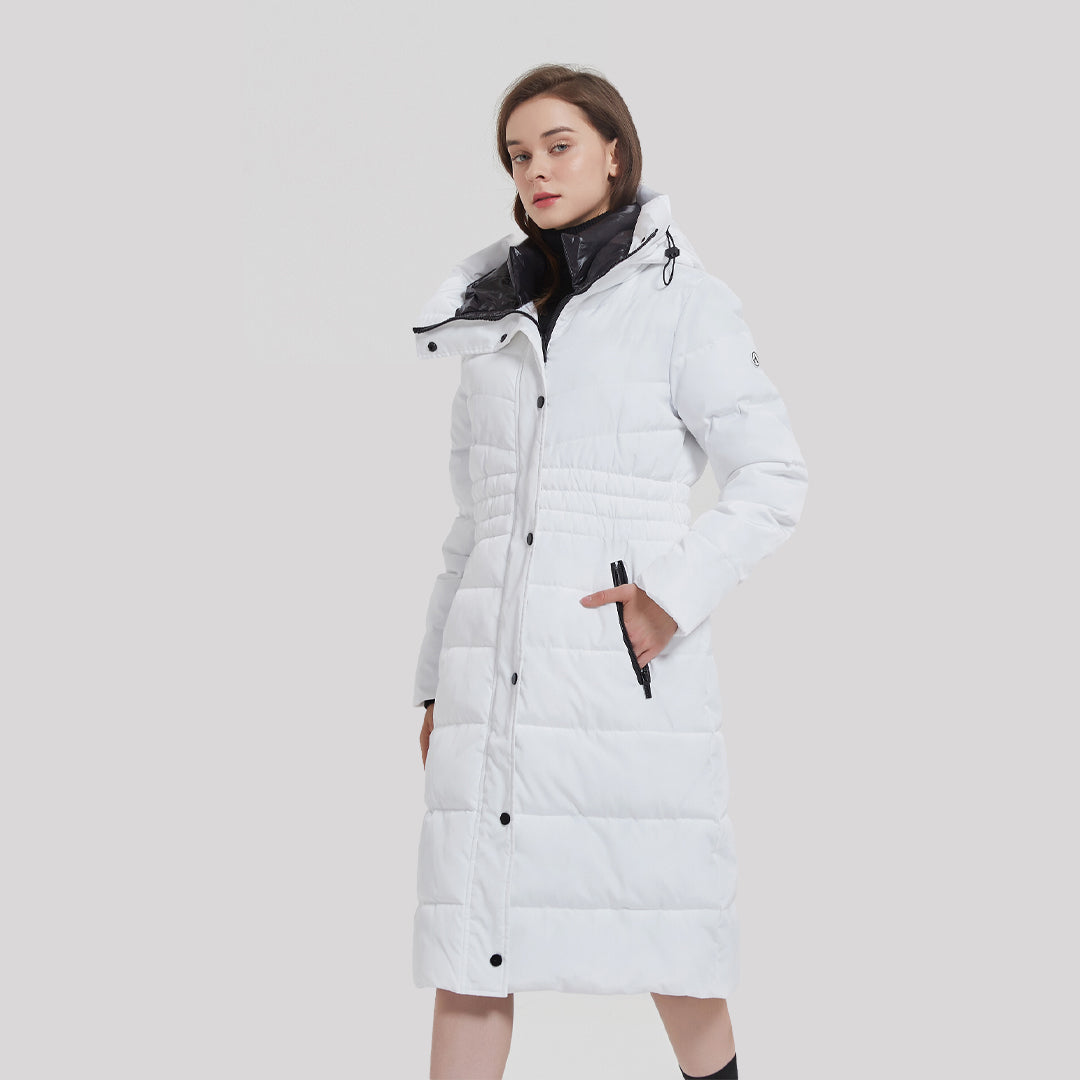 Why IKAZZ White Long Puffer Coat Is Your Perfect Option
Winter is just around the corner, and with it comes colder temperatures and a need for warm clothing. But who says you can't be stylish while staying cozy? Luckily, we've got an amazing solution that will keep you both warm and fashionable this winter - the IKAZZ White Long Puffer Coat! In this blog post, we'll dive into all the benefits of choosing this coat as your go-to winter outfit essential. From its sleek design to its practical features, there's no doubt that you won't regret investing in an IKAZZ puffer coat for your wardrobe this season!
The benefits of IKAZZ White Long Puffer Coat
The IKAZZ White Long Puffer Coat is a perfect coat for those cold winter days. This coat has many benefits that make it an excellent choice for winter weather.
IKAZZ coats are made with high-quality materials and craftsmanship. They are also designed to keep you warm and comfortable, whether you're out walking in the cold or just sitting inside. The IKAZZ White Long Puffer Coat is made of a new fibe called Thermolite, which makes it a warm, durable, and lightweight coat.
Also, the IKAZZ White Long Puffer Coat has a stylish appearance that will make you stand out from the rest. It features a sleek design and a low price point, which means that you can afford to buy multiple coats to have on hand in case of inclement weather.
Features of IKAZZ white long puffer coat
RIB-KNIT cuffs are not only comfortable but also help to retain heat. Two pockets on the exterior, including hand warmer pockets lined with fleece. The mid-calf length provide complete coverage, which provides superior protection. A unique pattern that features parallel stitching at the waist offers the illusion of a slimmer figure.
Zipper that can be opened in either direction; simply unzip it from the bottom to gain additional range of motion or ventilation. The inside of the hood is constructed with a stand collar, which serves to better block the wind and maintain body heat. Extended hood trim that is adjustable but does not detach from the hood extends the amount of warmth and shelter that your hood provides, even in the worst conditions.
Conclusion
Get ready to face any weather with confidence in IKAZZ white long puffer coat. This classic style is not only fashion-forward, but also high-density water-resistant and windproof, ensuring that you stay dry and warm no matter what. And best of all, it's completely animal-free. The fabric has a tight, delicate and neat texture for good durability, making this coat both stylish and wear-resistant. Don't let the elements hold you back - step out in style with IKAZZ!