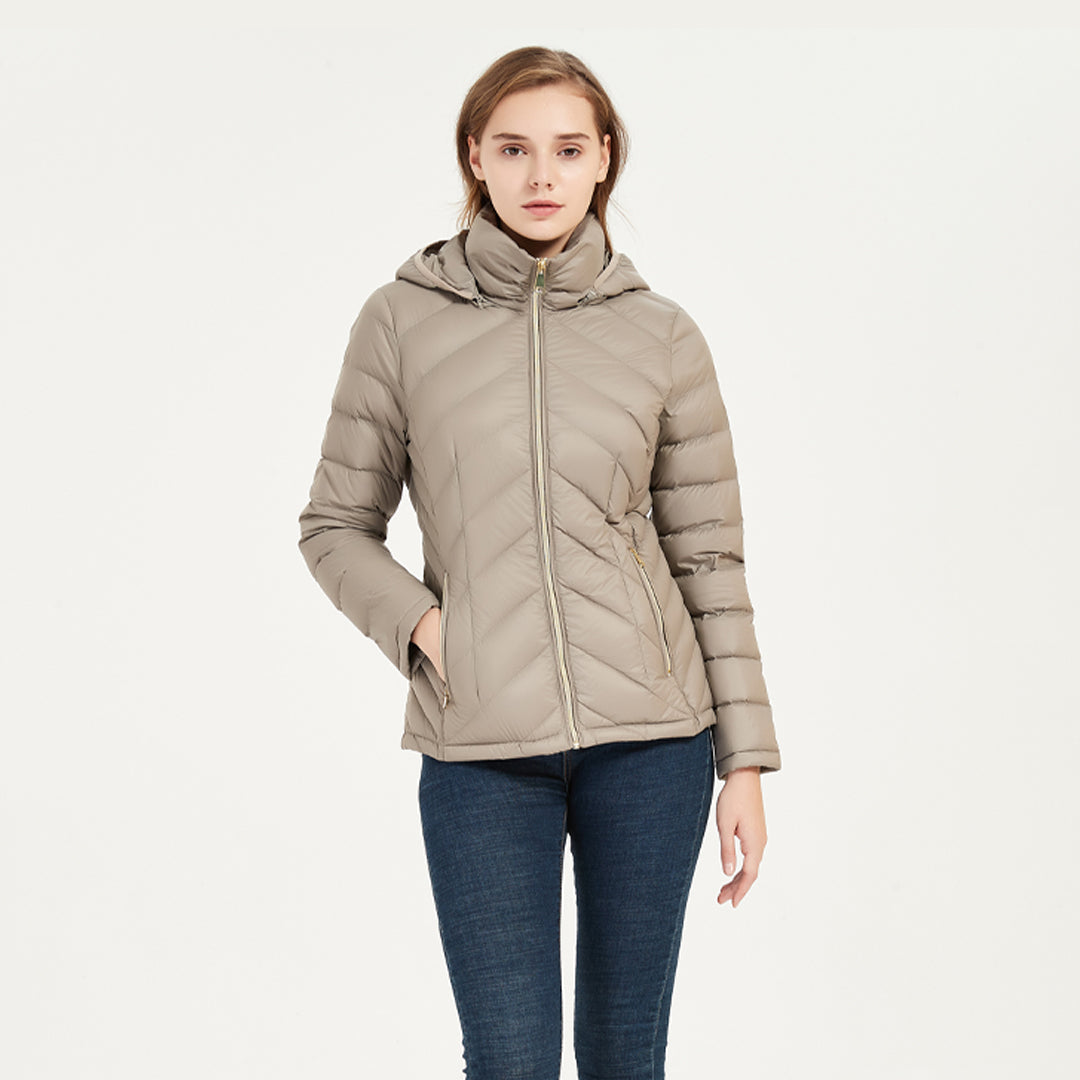 Why Our Packable Puffer Jacket is the Ultimate Outerwear Choice
As a proud maker of quality outerwear, we at IKAZZ are excited to introduce you to our packable puffer jacket. This jacket is designed to offer you maximum warmth and comfort while remaining lightweight and highly portable. In this article, we will explain why our packable puffer jacket should be your go-to choice for any outdoor activity, from hiking to camping to everyday wear.
What Makes Our Packable Puffer Jacket Unique?
Our packable puffer jacket stands out from the crowd in several ways. First, it is made with high-quality materials that are designed to last. The outer shell is made from durable ripstop nylon that can withstand the elements, while the filling is made from synthetic insulation that provides excellent warmth without adding bulk.
Secondly, our packable puffer jacket is incredibly convenient. It packs down into its own small pouch, making it easy to take with you anywhere. Whether you're going on a long hike or just running errands around town, you can easily throw it in your backpack or purse and go.
Finally, our packable puffer jacket is versatile. It comes in a range of colors to suit any style, and it features a slim, flattering fit that looks great on everyone. Whether you're hitting the slopes or heading out to dinner, our jacket will keep you warm and stylish.
How Our Packable Puffer Jacket Can Benefit You
Our packable puffer jacket offers many benefits beyond just keeping you warm. For one, it is incredibly lightweight, which means you won't feel weighed down when you're wearing it. This makes it ideal for activities like hiking, where you need to move quickly and freely.
Additionally, our packable puffer jacket is water-resistant, meaning it will keep you dry in light rain or snow. This is crucial for outdoor activities, where staying dry can mean the difference between a fun adventure and a miserable one.
Finally, our packable puffer jacket is easy to care for. It is machine washable, so you don't have to worry about taking it to the dry cleaners or hand washing it. This makes it a convenient choice for anyone who wants a warm, reliable jacket without the hassle of special care instructions.
Why IKAZZ is the Best Choice for Outerwear
At IKAZZ, we are passionate about creating quality outerwear that is both functional and stylish. We believe that everyone deserves to have access to high-quality clothing that can withstand the elements and look great at the same time.
That's why we use only the best materials in our products and take pride in our attention to detail. From the stitching to the zippers to the overall design, every aspect of our packable puffer jacket has been carefully considered to ensure that it meets our high standards.
In conclusion, if you're in the market for a new jacket, we highly recommend our packable puffer jacket. Not only is it made from high-quality materials and designed to last, but it also offers a range of benefits that will make your outdoor adventures more comfortable and enjoyable. And with its slim fit and stylish colors, you'll look great while doing it. So why wait? Order your IKAZZ packable puffer jacket today and experience the ultimate in warmth, comfort, and convenience.