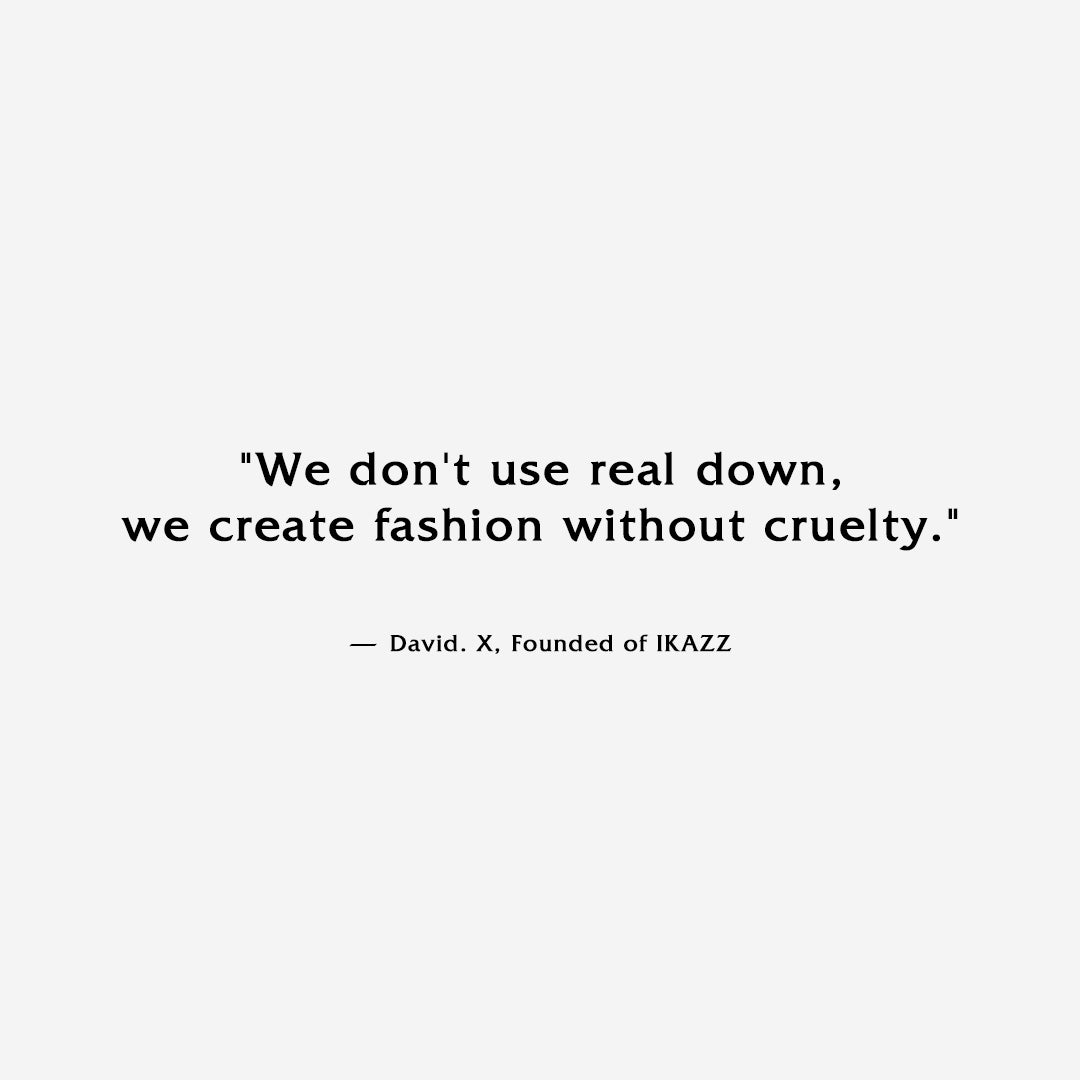 Why We Should Consider an IKAZZ Long Puffer Jacket for Weekend Brunch
Weekend brunches are a beloved tradition for many, combining delicious food, great company, and a relaxed atmosphere. When it comes to dressing for this casual yet stylish occasion, the IKAZZ Long Puffer Jacket is a perfect choice. Offering both warmth and style, this jacket is designed to elevate your brunch outfit while keeping you cozy during the chilly winter days. Let's explore why the IKAZZ Long Puffer Jacket is a must-have for your weekend brunch adventures.
Exceptional Warmth and Comfort
One of the key reasons to consider an IKAZZ Long Puffer Jacket for your weekend brunch is its exceptional warmth. Crafted from high-quality materials and featuring a thick layer of insulation, this jacket provides excellent protection against the cold. The puffer design, with its quilted pattern and lightweight fill, traps heat and creates a cozy cocoon around your body, ensuring maximum comfort as you enjoy your brunch. You can say goodbye to shivering in the winter chill and hello to a warm and enjoyable brunch experience.
Effortless Style and Versatility
While warmth is essential, style should never be compromised. The IKAZZ Long Puffer Jacket effortlessly combines fashion and function. With its sleek silhouette, clean lines, and thoughtful details, this jacket exudes a modern and sophisticated vibe that elevates any outfit. The longer length adds an elegant touch, providing extra coverage and creating a flattering shape. Available in a variety of colors and sizes, you can choose the perfect jacket to complement your personal style and create a standout look at your weekend brunch.
Ease of Movement and Functionality
Weekend brunches are often filled with laughter, conversations, and the need for freedom of movement. The IKAZZ Long Puffer Jacket is designed with your active lifestyle in mind. Its lightweight construction allows for easy movement, ensuring that you can navigate crowded restaurants or outdoor spaces with ease. The jacket's functional features, such as zippered pockets and an adjustable hood, add convenience to your brunch experience. You can safely store your essentials while keeping your hands free and adjust the hood to shield yourself from unexpected weather changes.
Sustainable and Ethical Choice
Choosing an IKAZZ Long Puffer Jacket for your weekend brunch not only enhances your style and comfort but also aligns with your values. At IKAZZ, we are committed to sustainability and ethical practices. Our puffer jackets are made with high-quality materials that prioritize durability and longevity. We prioritize animal welfare by using synthetic insulation instead of down feathers, making our jackets cruelty-free. By choosing an IKAZZ Long Puffer Jacket, you are making a conscious and responsible fashion choice that supports sustainable practices.
Conclusion:
In conclusion, the IKAZZ Long Puffer Jacket is the perfect companion for your weekend brunch adventures. Its exceptional warmth, effortless style, ease of movement, and sustainability make it a standout choice for any occasion. So, next time you head out for a delightful brunch, embrace the comfort and style of an IKAZZ Long Puffer Jacket. Experience the perfect blend of fashion and function while enjoying the delightful flavors and moments that brunch brings.