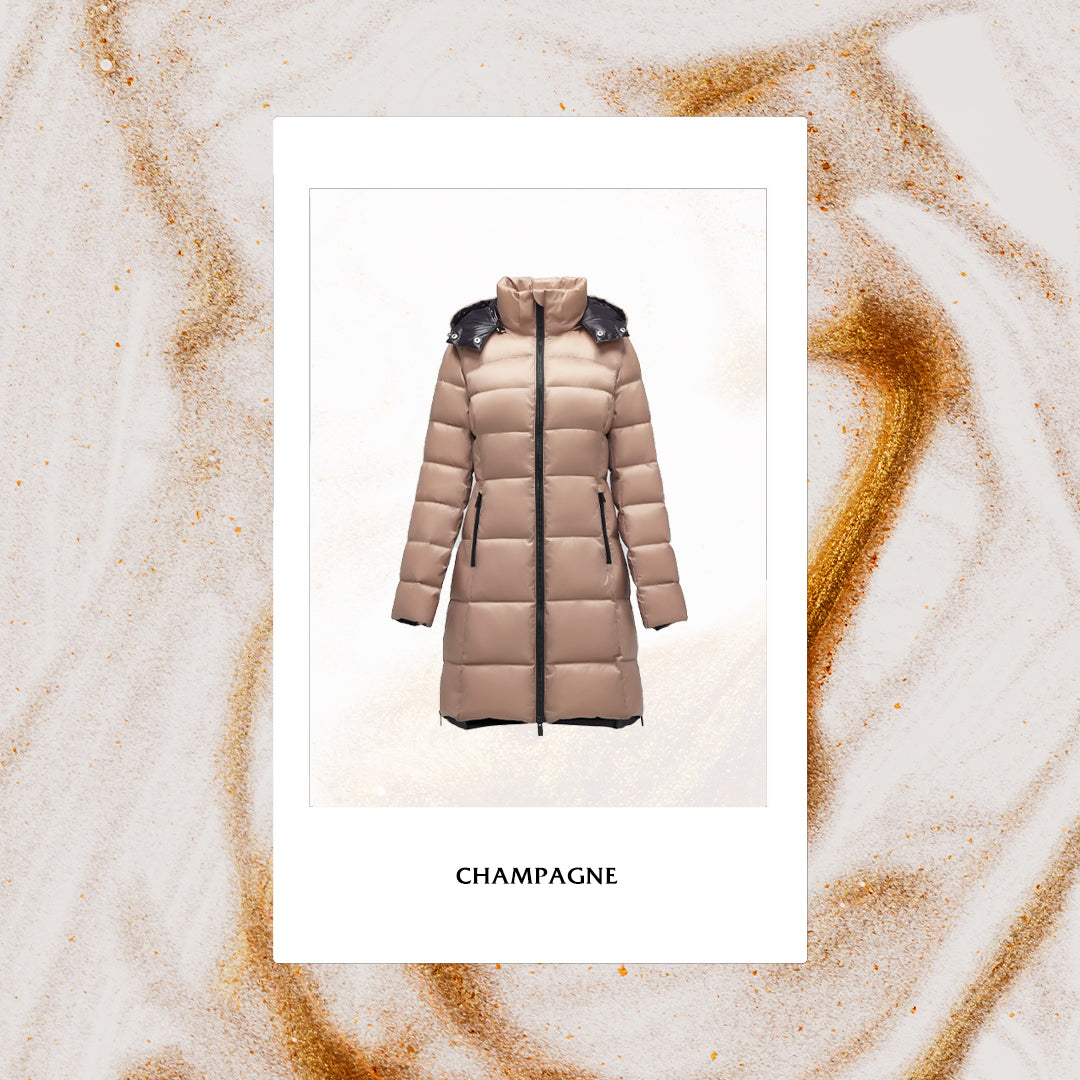 Wrap Up in IKAZZ's Earth-Friendly Waterproof Puffer Jackets this Winter
Winter is upon us, and with it comes the need for reliable outerwear that can withstand the rain, snow, and chilly winds. At IKAZZ, we believe that staying dry and comfortable should never mean compromising on style. That's why we have designed our collection of waterproof puffer jackets, the perfect solution for those seeking both functionality and fashion. In this blog, we will delve into the features and benefits of our waterproof puffer jackets, ensuring you stay warm and protected while looking your best.
Stay Dry and Comfortable with 100% Waterproof Fabric
Our IKAZZ waterproof puffer jackets are crafted from premium, 100% waterproof and breathable fabric. This high-quality material ensures that you stay dry and comfortable, no matter how harsh the weather conditions may be. Rain and snow will slide right off the jacket's surface, leaving you feeling cozy and shielded from the elements. Say goodbye to damp and soggy days – our waterproof puffer jackets are here to keep you dry and stylish.
Adjustable Tri-Color Drawstring Hood for a Personalized Fit
We understand the importance of finding the perfect fit, which is why our waterproof puffer jackets feature an adjustable tri-color drawstring hood. This allows you to customize the fit according to your preferences, ensuring maximum comfort and protection. Whether you prefer a snug fit or a more relaxed style, our jackets can be tailored to suit your needs. Stay cozy and snug, knowing that your waterproof puffer jacket is perfectly tailored to your unique body shape.
The Perfect Fit for Every Body Type
We believe that everyone deserves to feel comfortable and confident in their winter wear. That's why our waterproof puffer jackets are available in five different sizes – small, medium, large, XL, and XXL. We strive to provide options that cater to a range of body types, ensuring that you find the perfect fit that flatters your figure. When you wear an IKAZZ waterproof puffer jacket, you can embrace your individuality and showcase your style with pride.
Conclusion: Embrace the Winter with IKAZZ
When it comes to staying dry, comfortable, and stylish during the winter months, IKAZZ's waterproof puffer jackets are the ultimate choice. Our 100% waterproof fabric, adjustable hood, and diverse sizing options ensure that you can face any weather condition with confidence. Whether you're braving the rain, snow, or chilly winds, our jackets will keep you protected without compromising on style. Embrace the elements this winter with IKAZZ's earth-friendly waterproof puffer jackets and experience the perfect fusion of fashion and functionality.
Recommendation: Choose IKAZZ for Unparalleled Quality and Style
When it comes to selecting your winter outerwear, IKAZZ is the brand you can trust. Our commitment to using high-quality materials, attention to detail, and dedication to sustainability set us apart. By choosing an IKAZZ waterproof puffer jacket, you are not only investing in a reliable piece of outerwear, but also making a conscious choice for the environment. Embrace the winter in style and make a positive impact with IKAZZ's earth-friendly waterproof puffer jackets.
So, don't let the weather dampen your spirits. Embrace the elements, stay dry, and look fabulous with IKAZZ's waterproof puffer jackets. It's time to elevate your winter wardrobe and experience the perfect blend of fashion and function. Step out confidently into the winter wonderland, knowing that you have the ultimate companion to keep you warm, dry, and stylish. Choose IKAZZ and make this winter your most fashionable yet!