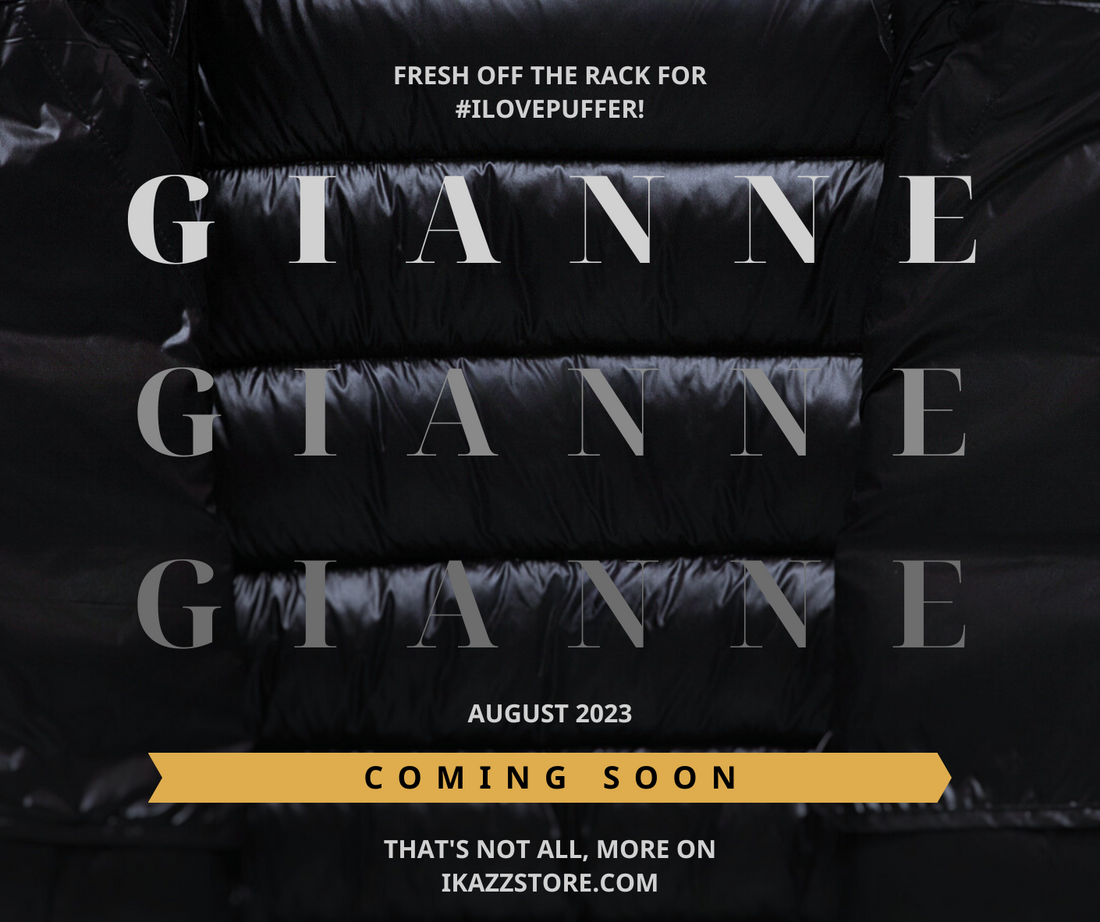 Discover IKAZZ 2023 Brand Collection
After more than 20 years of development, the IKAZZ has consistently provided its customers with warm and comfortable winter coats. We successfully helped many customers reduce their body anxiety and increase their self-confidence. Additionally, IKAZZ has adhered to the concept of sustainable development in production. The company respects all animal life and is persistently exploring alternative fabrics to reduce the impact on the environment.
Today, we will unveil IKAZZ's 2023 Brand Collection. Highlights go to our best-selling products designed to make you glamorous while keeping yourself warm during cold days. Let`s take a look!
IKAZZ Product Collection 2023
IKAZZ's products are mainly winter jackets for women. The company divides them into the following three categories according to the type and style of the products: Puffer Jacket & Coat, Wool Coat and Softshell.
- Puffer jacket
IKAZZ is dedicated to researching the real needs of people in cold weather, and thermolite is one of their proudest. This material mimics the villus of the polar bear to create a hollow fiber that is particularly good at keeping warm. The material holds more air inside and becomes an air barrier. Layers can keep the cold air out of the jacket and wick away moisture. IKAZZ uses this material widely in the product puffer jacket to provide customers with a sense of comfort and warmth.
- Wool coat
Wool has long been admired for its ability to provide warmth to the person who wears it. IKAZZ use simple and natural materials to make their wool coats, only 52% wool and 48% polyester. IKAZZ's wool coat has a thick coating and is designed with a narrow waistline. The clothes' buttons and pockets are hidden, showing a classic and fashionable style. It is worth mentioning that the wool material used to make this product is recycled wool, which provides customers with a comfortable and warm feeling and can also protect the environment.
- Softshell
A softshell jacket is a water-resistant, stretchy, breathable shell that offers protection from light snow and rain. The outer fabric of IKAZZ's softshell is a type of elastic polyurethane fabric. On the other hand, the inner fabric is softshell bonded velvet with a three-layer structure fabric. This type of jacket is suitable for women who like the "urban commuter style". The hood and waist are elastically adjustable, and the pockets have extra zippers. Softshell are fashionable in design and practical in function. Ultimately, it is the preferred choice of many working women.
IKAZZ - Best Sellers
As IKAZZ's best-selling product, this long puffer coat has a stand-up collar and a slim waist design, making customers appear visually taller and slimmer. The cuffs of this product have a ribbed design that effectively keeps out wind and water. IKAZZ has carefully added high-quality hollow fibers to this product. The material designed with 3D hollow structure bring high filling power and resilience, making the puffer coat resistant to cold weather. Besides, the puffer coats are available in white, blue and black. The size can be selected from XS to XL freely, which can meet the needs of different customers.
The pattern of the jacket is stitched with a unique "fish scale". A detachable faux fur hood, high-quality arctic fleece and pockets made from fleece material. The design aims at making women comfortable and stylish. At the same time, the jacket maximizes the warmth-to-weight ratio for the wildest moments of winter with ease. There is a total of six colors for this coat, such as cobalt blue, peach beige and army green, offering more choices for customers.
The IKAZZ wool coat is made of high-quality wool and polyester blends. It has notched lapels and a slim waist design, which makes it look more elegant. IKAZZ designed the coat as a mid-length style to better resist the cold wind in winter without excess bulk. There is a total of four colors and five sizes to choose from this coat, and customers can have more choices according to their preferences and body shapes.
IKAZZ is constantly searching for and designing better winter coats for its customers.  In addition, the company has always insisted on protecting the environment and respecting animal life. Along the way, IKAZZ has been looking for product fillings that can replace down and fur. Surprisingly, the emergence of a new type of fiber can not only replace animal fur but also improve the heat retention of the product. Overall, IKAZZ women's winter coats are the perfect choice for functionality and fashion.
Contact us if you are interested in any product from IKAZZ!