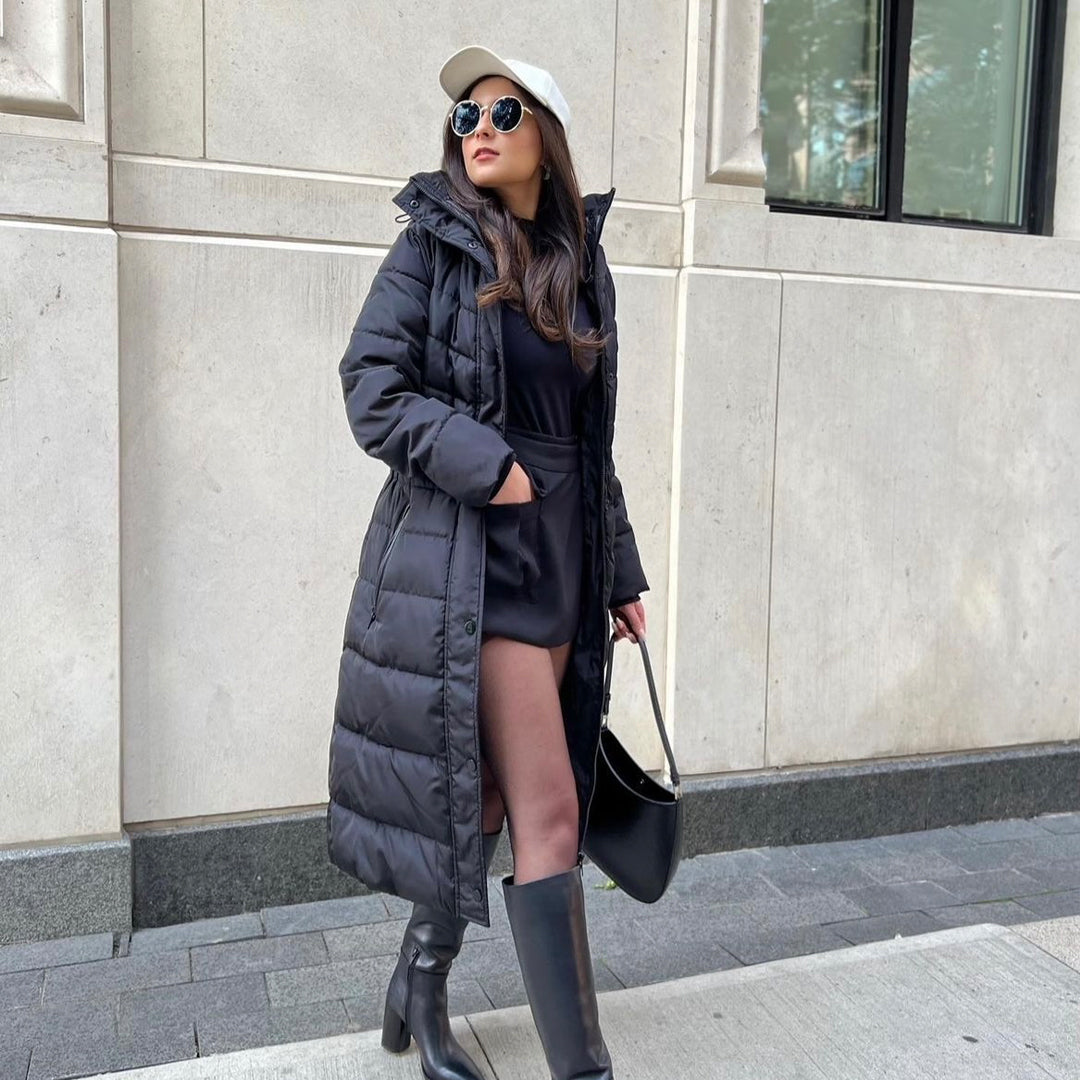 My Honest Review of the IKAZZ's Puffer Coat for Winter
Hello there! My name is Sharon, and I'm here to share my honest thoughts on a recent addition to my winter wardrobe: the Melena puffer coat from IKAZZ. As a longtime IKAZZ customer, I've always admired their dedication to cruelty-free fashion and innovative designs. The Melena puffer coat caught my eye, and after putting it through the paces this winter, I'm here to spill the beans on why it has become my go-to winter essential.
The Melena features an eye-catching puffer design that hits mid-calf, providing maximum coverage from the elements. It's made from IKAZZ's signature G-Poly fabric, which is silky and elegant. I really like the matte finish of the fabric, which gives it a more sophisticated look than shiny nylon coats. The mid-length cut is very on-trend this season. Even though it provides full coverage, the Melena doesn't look bulky or overwhelm my frame thanks to the flattering seam lines. Overall, this coat is both fashionable and functional.
What makes the Melena really stand out is the ultra-warm Thermolite vegan down filling. It's a cruelty-free alternative to goose down, providing serious insulation without ethical concerns. I've worn this coat in temperatures as low as -4°F with just a light sweater underneath and stayed toasty warm. The oversized hood has a pillowy fleece lining that blocks out icy winds. I really like the two fleece-lined hand pockets, which keep my fingers warm even when I'm not wearing gloves. It also features a drawstring at the waist so you can cinch it for a more shapely silhouette. One last feature I love is the 2-way zipper, which allows you to unzip just from the bottom if you need some ventilation.
These days, I've put the Melena to the test by wearing it outside in the snow, wind, and frigid weather. I am amazed by how well it blocks cold winds and locks in warmth. The G-Poly outer fabric traps snowflakes and light rain, keeping the coat dry. No matter how cold it gets, my core stays warm and toasty. Even when shoveling snow and getting active, I don't overheat, thanks to the breathable filling and underarm vents. The hood cinches tightly around my face, keeping chilly gusts of wind out. Whether I'm walking the dog, waiting for the bus, or running errands around town, this coat keeps me comfortable.
This winter, the IKAZZ Melena puffer coat has exceeded my expectations by keeping me warm in all types of frigid weather. It truly exemplifies the ideal combination of design and function. The vegan Thermolite insulation delivers ethical and practical warmth that impressed me with how well it performed in sub-zero temperatures. I particularly like the 2-way zipper, big hood, and well-placed pockets that all enhance comfort and convenience. If you're looking for a warm, durable, and stylish puffer for winter, I can't recommend the IKAZZ Melena enough. This coat will keep you cozy and confident throughout the season.