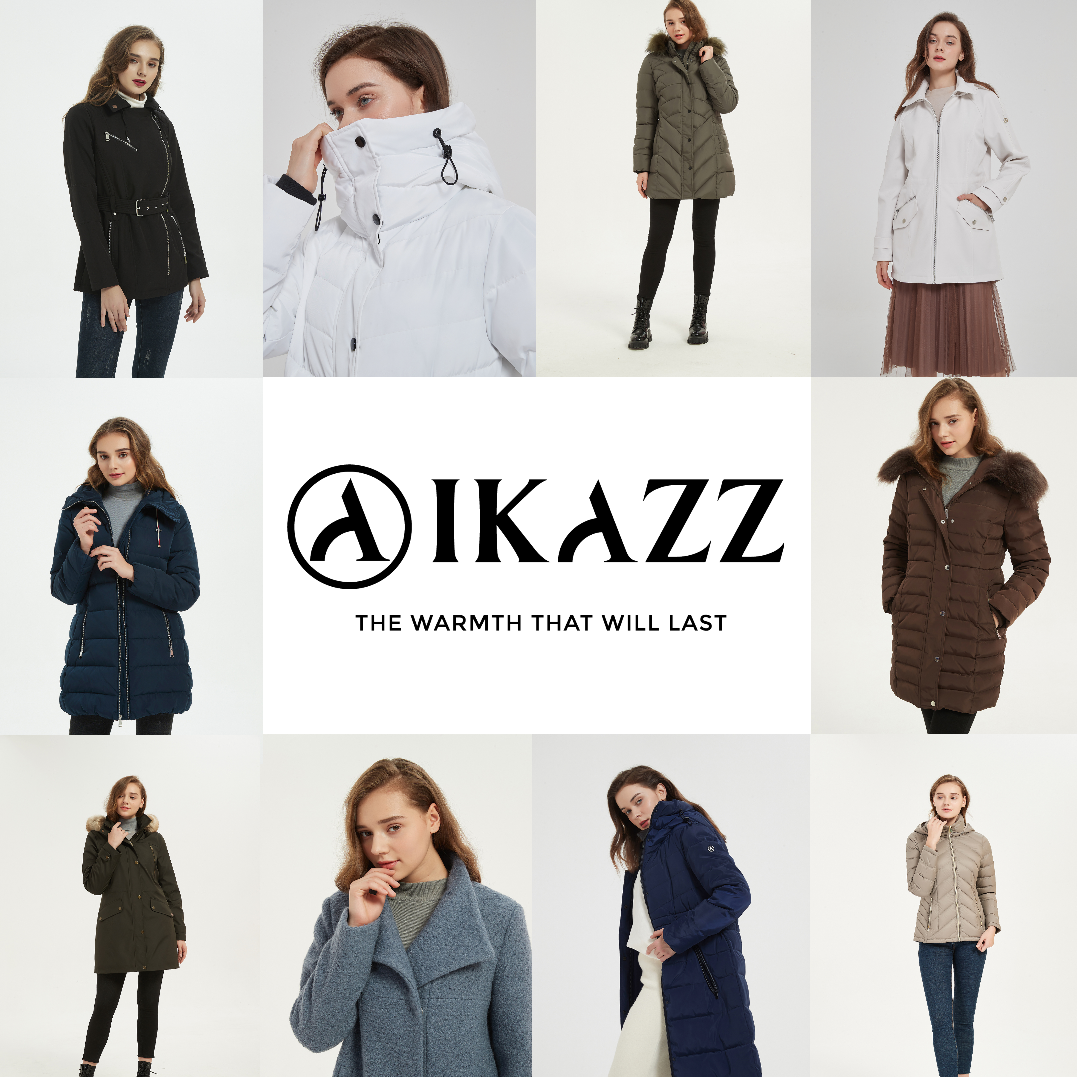 A Greener Winter Wardrobe: Stay Warm and Stylish with a Women's Puffer Jacket with Hood
As winter approaches and the temperature drops, it's essential to have the right outerwear to stay warm and comfortable. When it comes to versatile winter essentials, a women's puffer jacket with a hood is a must-have. Not only does it offer practicality and protection against the cold, but it also adds a touch of style to your winter wardrobe. At IKAZZ, we understand the importance of staying cozy while looking your best, which is why we offer a wide range of women's puffer jackets with hoods.
Protection from the Elements: Shielding You from the Cold
One of the key advantages of a women's puffer jacket with a hood is its ability to provide exceptional protection against the elements. The hood acts as an additional layer of insulation for your head and neck, keeping them warm and shielding them from chilly winds. It serves as a barrier against rain, snow, and even light drizzles, ensuring that you stay dry and comfortable throughout your winter activities. With the hood up, you can confidently venture outdoors, knowing that you are well-protected from the harsh winter conditions.
Versatility and Functionality: Adapting to Your Needs
A women's puffer jacket with a hood offers versatility and functionality, allowing you to adapt to various weather conditions and activities. The hood can be adjusted or detached based on your preferences and the weather forecast. When the temperatures plummet, you can easily secure the hood around your face to provide additional warmth and protection. On milder days, you have the flexibility to remove the hood and enjoy a more streamlined look. This adaptability ensures that your puffer jacket remains practical and suitable for different occasions.
Fashionable and On-Trend: Elevating Your Winter Style
Who says you have to sacrifice style for warmth? With a women's puffer jacket with a hood, you can effortlessly elevate your winter style. IKAZZ offers a diverse range of designs, colors, and patterns to suit your personal taste and fashion preferences. Whether you prefer a sleek and minimalist look or a bold and vibrant statement piece, there's a puffer jacket with a hood that will complement your style. The combination of cozy insulation, a flattering silhouette, and a functional hood creates a fashionable outerwear option that allows you to stay on-trend during the winter months.
IKAZZ, Your Winter Style Companion
When it comes to finding the perfect women's puffer jacket with a hood, we recommend exploring the collection at IKAZZ. Our jackets are meticulously crafted using high-quality materials and innovative designs to ensure optimal warmth, comfort, and style. We prioritize both functionality and fashion, allowing you to embrace winter with confidence. Whether you're braving the urban streets, IKAZZ's women's puffer jackets with hoods are designed to keep you cozy, stylish, and protected.
Conclusion: Embrace Winter with a Women's Puffer Jacket with Hood
As the winter season arrives, it's time to invest in a women's puffer jacket with a hood. Not only does it offer exceptional protection from the cold and harsh weather, but it also allows you to express your personal style. With a versatile and fashionable puffer jacket from IKAZZ, you can stay warm, comfortable, and on-trend throughout the winter months. Embrace the season with confidence and make a fashion statement while staying cozy and protected. Choose IKAZZ as your winter style companion and prepare to conquer the cold in style.