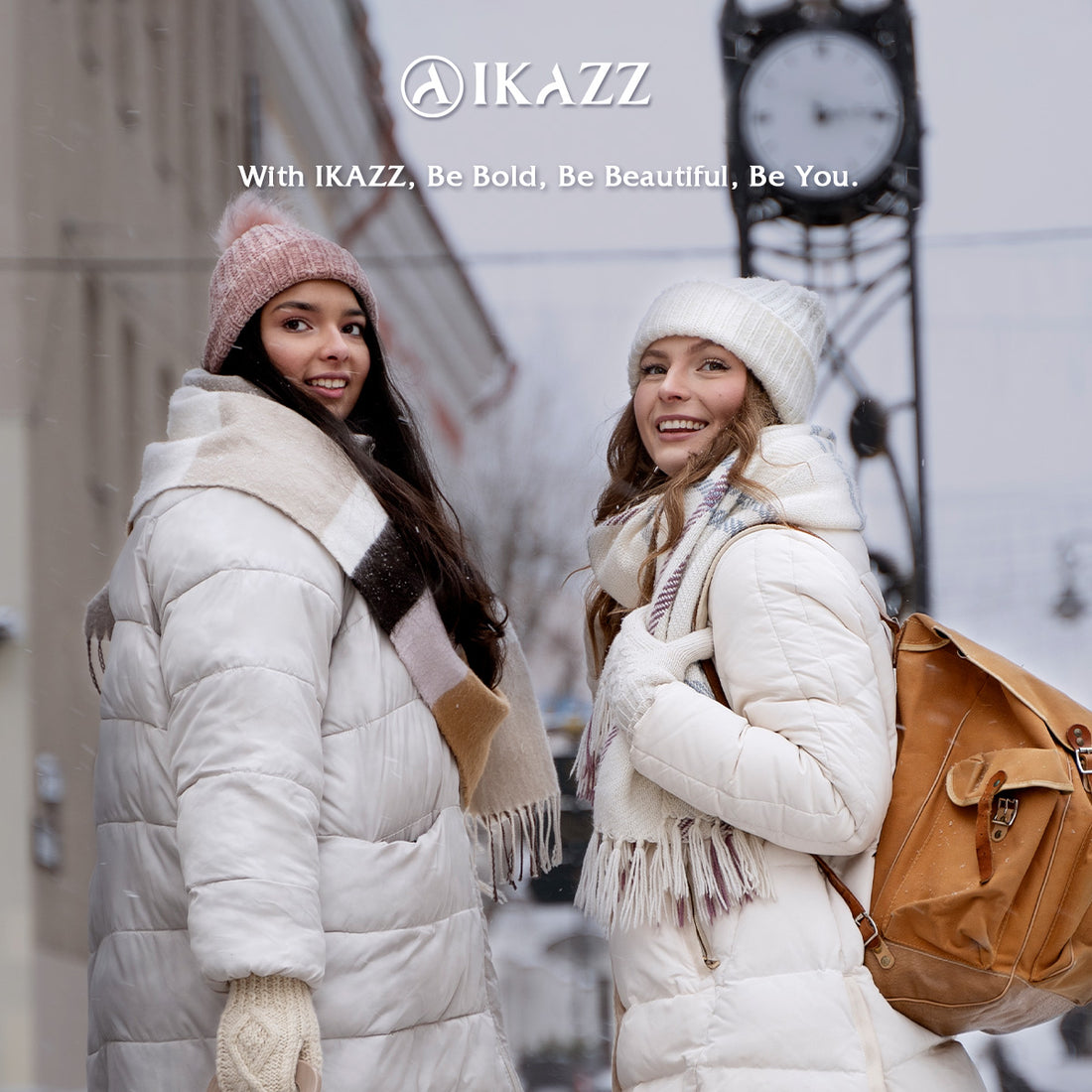 Make a snowman in winterMeet: IKAZZ's Winter Puffer Jackets Collection for Stylist
Winter brings with it a sense of enchantment and wonder. From snowy landscapes to the joy of building a snowman, there are endless possibilities for making memorable moments. As winter enthusiasts ourselves, we understand the importance of staying warm and comfortable without compromising on style. That's why IKAZZ presents our Winter Puffer Jackets Collection, featuring practical and stylish long puffer jackets designed to keep you cozy during your winter adventures.
Unparalleled Warmth and Protection: Braving the Chill
When the temperature drops, it's crucial to have a reliable companion that can shield you from the elements. IKAZZ's long puffer jackets are crafted with the utmost care and attention to detail, providing unparalleled warmth and protection. The combination of high-quality insulation and innovative materials ensures maximum heat retention, allowing you to withstand even the chilliest winter days. The extended length of our puffer jackets offers additional coverage, shielding you from wind, snow, and freezing temperatures.
Functional Features for Winter Activities: Embrace the Outdoors
We believe that practicality is key when it comes to winter outerwear. IKAZZ's long puffer jackets are designed with a range of functional features that enhance your winter experience. Equipped with multiple pockets, you can conveniently store your essentials such as gloves, keys, or a smartphone. Adjustable hoods and cuffs allow for a customizable fit, ensuring maximum comfort and protection. Our jackets are engineered to support your winter activities, whether you're skiing down the slopes, building a snowman, or simply taking a leisurely stroll.
Versatile Styles to Reflect Your Personal Flair: Fashion Meets Functionality
At IKAZZ, we understand that style is an essential aspect of any outfit, even in the depths of winter. Our Winter Puffer Jackets Collection offers a diverse range of versatile styles, allowing you to express your personal flair while staying warm and protected. From sleek and minimalist designs to bold and vibrant options, our long puffer jackets cater to a variety of fashion preferences. With IKAZZ, you can confidently make a fashion statement while exploring the winter wonderland.
IKAZZ, Your Winter Style Companion
When it comes to winter adventures, IKAZZ is your trusted companion. Our Winter Puffer Jackets Collection combines practicality and style to keep you warm, comfortable, and on-trend. We are committed to providing you with long puffer jackets that are not only functional but also fashionable, empowering you to embrace the magic of winter without compromising your style or comfort.
Conclusion: Embrace Winter with IKAZZ
As we conclude our exploration of IKAZZ's Winter Puffer Jackets Collection, we invite you to embrace the beauty and excitement of winter with confidence and style. Our long puffer jackets offer practical features such as warmth, protection, and functionality, ensuring that you can make the most of your winter activities while looking your best. Choose IKAZZ and embark on your winter adventures feeling cozy, stylish, and ready to create unforgettable memories.