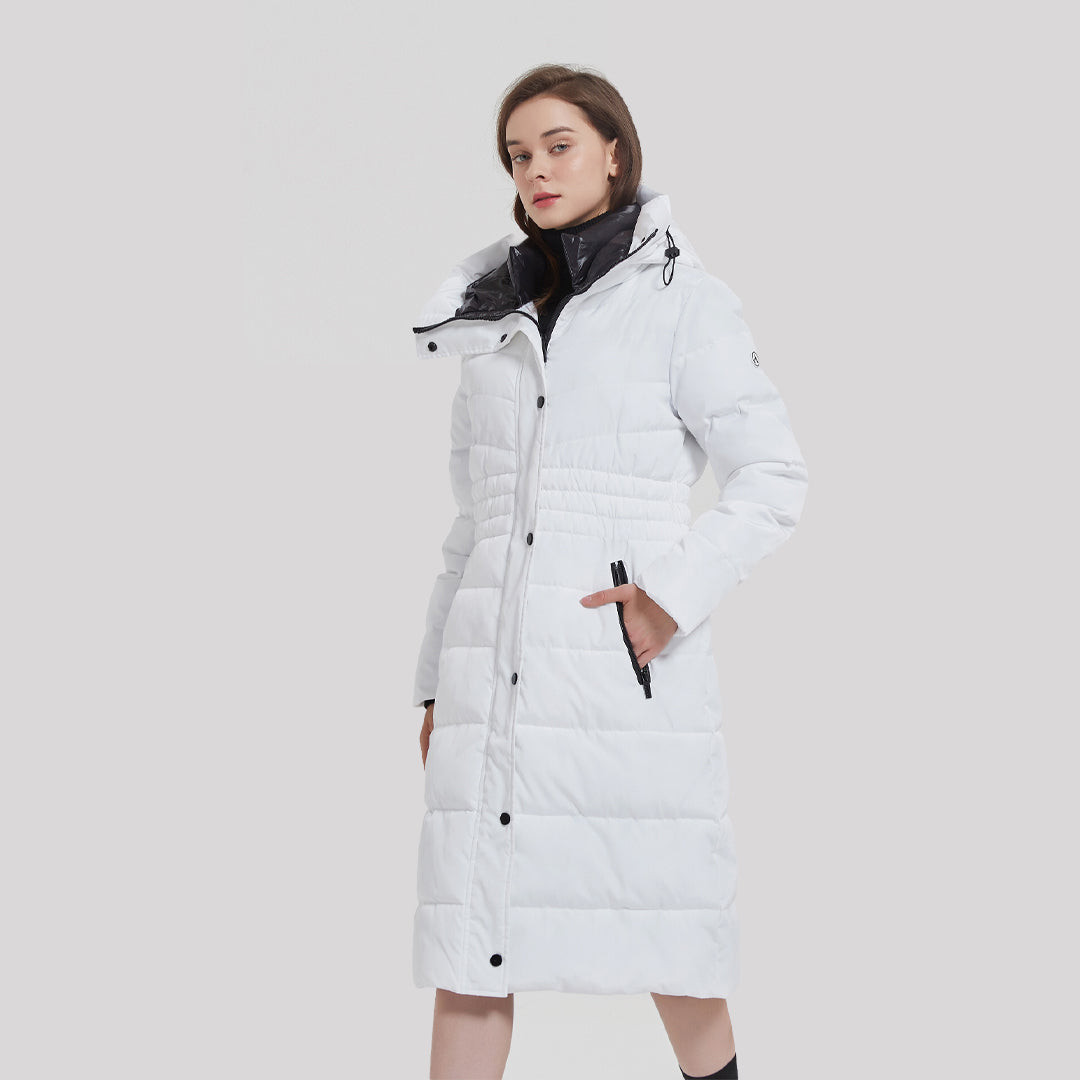 A Guide to for White Puffer Jacket Maintenance
There is no better time to update your wardrobe than now that winter has arrived. What could be more emblematic of winter fashion than a puffer jacket? We're talking about the traditional white puffer jacket here, though, not just any puffer jacket. It's back and better than ever this time! We'll cover why you need this timeless item in your wardrobe in this blog article as well as styling ideas for a current look that will be in style all season. Be ready to rekindle your love for the white puffer!
The benefits of purchasing a white puffer jacket
They are adaptable and cozy. A white puffer jacket is remarkably cozy and adaptable. In the colder months, you can wear it as outerwear. For instance, you might wear it when commuting, while walking your dog, or while traveling in frigid climates. Also, it will keep you warm without being too heavy or cumbersome because it is so light and airy.
They are age-appropriate and fashionable. A white puffer jacket is consistently fashionable. This jacket will keep you warm whether you're a young child, a teen girl, a middle-aged woman, or even an elderly person! Also, because they are classic, they are appropriate for a wide range of age groups.
A White Puffer Jacket's Maintenance Instructions
A white puffer jacket is a very adaptable item of apparel that can be used in a variety of climates. It is ideal for chilly weather when you need a layer that will keep you warm and allow you to breathe so you don't become too hot. Use the following advice to take the best possible care of your white puffer jacket:
Before you store the item, make sure it is dry. Over time, damp materials will become ruined by mildew and other problems.
Avoid washing the jacket with powerful detergents or chemicals as they can harm the fabric and finish. Use a light soap or detergent instead, and after using, give everything a good rinse in cool water.
 Avoid putting the jacket in the dryer after washing it to avoid damaging the fabric with heat. Instead, leave it to naturally air dry or hang it up to dry entirely.
Avoid putting on your white puffer jacket while it's wet as this may ruin the fabric and generate creases. Before reusing the item, wipe any excess moisture from it if necessary.
You'll understand how to maintain a white puffer coat better if you follow the preceding maintenance advice.
Conclusion
A puffer jacket in white is a timeless accessory. This adaptable item is a must-have in your wardrobe if you want to add a touch of elegance. And, don't forget the extras! You may create a sophisticated outfit with a white puffer jacket, stylish shoes, and a purse. So why are you still waiting? Let's go grab your white puffer coat in IKAZZ right now!