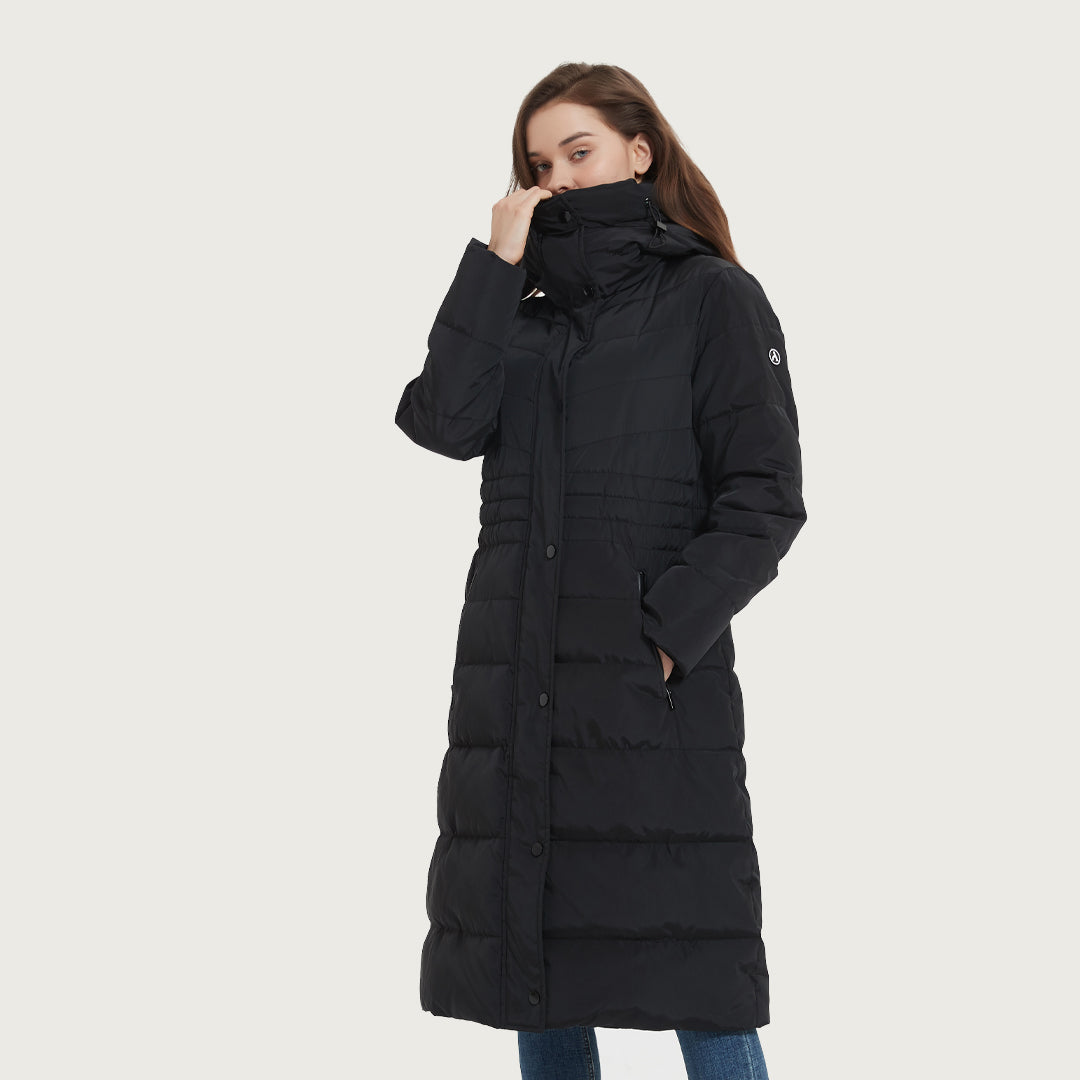 Why Selecting an IKAZZ Long Puffer Coat in Cold Weather
Few things are more important when it comes to staying warm in chilly climates than a decent quality long puffer coat. And there is no need to seek any further than IKAZZ Long Puffer Coats if you want a fashionable, practical, and helpful solution that will keep you warm even on the coldest of days! We'll go over all the wonderful advantages of wearing an IKAZZ coat as your go-to winter attire in this blog post. We'll demonstrate why an IKAZZ coat is the ideal cold-weather companion for anyone who wants to stay warm without losing elegance or comfort thanks to its cutting-edge design features and outstanding insulation properties. Let's get started!
Advantages of wearing a long puffy coat by IKAZZ
An IKAZZ long puffer coat is a terrific choice if you're looking for a coat that will keep you warm and cozy in the chilly weather. These are some characteristics that make this garment perfect for use in chilly climates:
A sturdy, high-quality fabric that will keep you warm and comfy is used to make the long puffer coat.
-A hood on the long puffer coat can be pulled up to cover your head if necessary.
-The long puffer coat has a 2-way zipper that opens from the bottom for additional venting range and two fleece-lined hand warmer pockets.
-The long puffer coat is offered in a variety of hues and designs to meet your demands.
-The long puffer coat keeps you warm and comfortable even on the coldest days thanks to its high-density water-resistant and waterproof fabrics.
-The long puffer coat is an excellent choice for those who are concerned about the environment because it is made of natural animal-free materials.
Why go with IKAZZ?
In the apparel industry for more than 20 years, IKAZZ has consistently treated customers ethically. According to our concept, clothing should not only make you look better but also make you more charming and self-assured while having a minimally detrimental effect on the environment. We want individuals to feel confident and good about themselves when they wear our clothing.
Our aim is to give warmth that endures. Down or fur are not used as filler in our goods since we are constantly exploring for alternative materials. We take precautions to make sure that no animals were hurt in the process of producing any product. We anticipate that the warmth we offer will last a very long time and be advantageous to both people and the environment.
Conclusion
An extended puffer coat is the ideal option if you're looking for a garment that will keep you warm and cozy in chilly weather while also protecting the environment. The IKAZZ long puffer coat is a terrific choice if you're looking for a coverup to keep you warm on chilly days or want to wear it as outerwear during the winter months. With IKAZZ, start your eco-move!