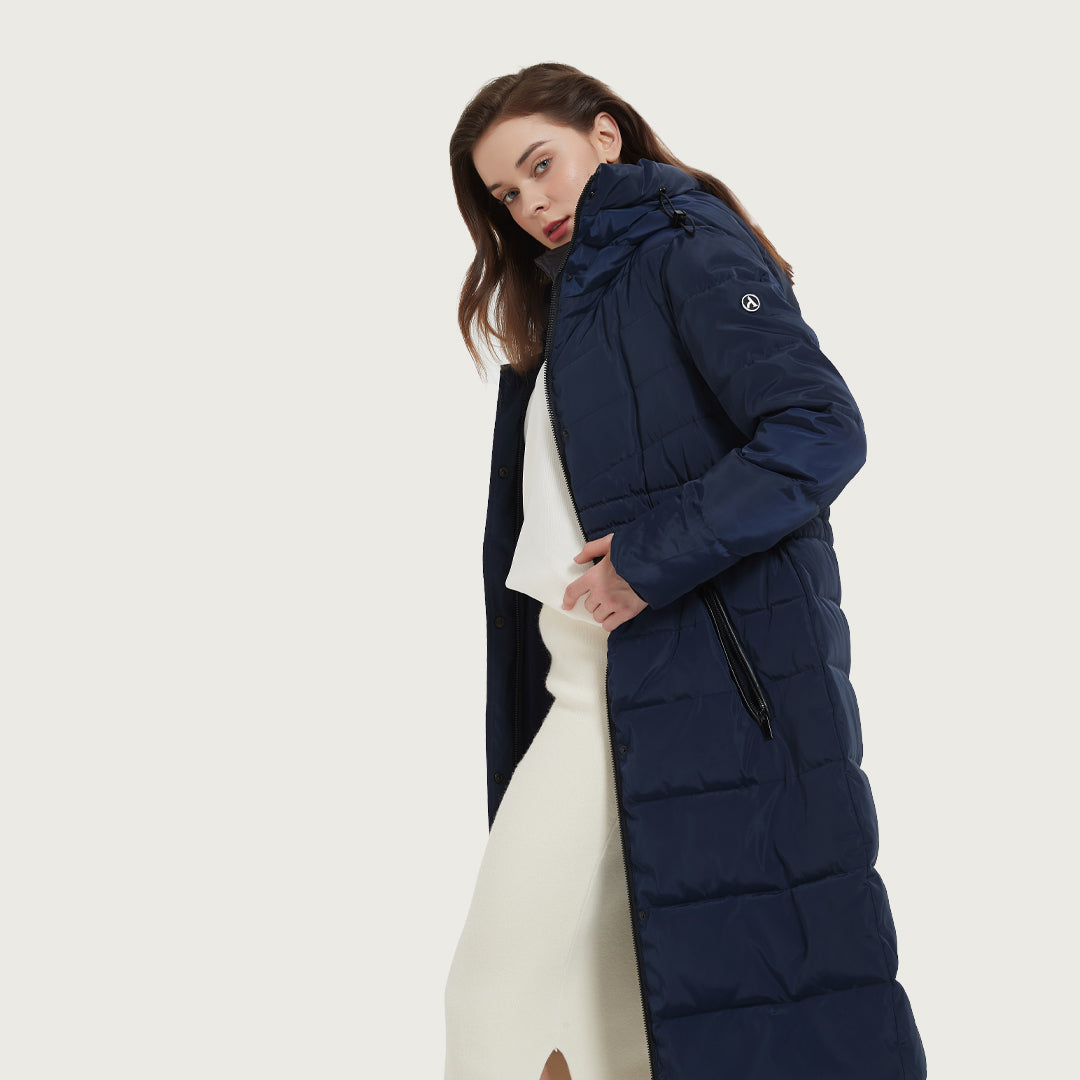 For the best comfort and protection, why choose IKAZZ women's puffer jacket?
Are you seeking for a jacket that, in addition to being fashionable, can keep you warm and comfortable throughout the frigid winters? Looking for the ideal combination of style and utility? Go no further than the IKAZZ Women's Puffer Jacket. This jacket will keep you warm and comfortable whether you're on a leisurely evening stroll or an active winter trip. Its stylish style will also draw attention. We'll examine more closely at the reasons why IKAZZ Women's Puffer Jacket is your top pick this season. So fasten your seatbelt and be ready to make a wise choice!
There are a few things to think about when searching for the ideal winter jacket. Your decision-making process is influenced by fit, warmth, and style. An IKAZZ women's puffer jacket is the best option when it comes to selecting the correct coat to defend against the cold.
An vital layer for protection from the cold weather is the IKAZZ Puffer Jacket. Even in the worst weather, this jacket will keep you warm and comfortable thanks to its water-resistant and breathable fabric. Moreover, the puffer jacket has a robust design to handle inclement weather.
We created this item with the idea that comfort is essential when it comes to coats and jackets. We design these puffer jacket with premium materials to provide insulation. As a result, the soft and mild puffer jacket help your body remain warm and comfortable during the entire day, even if the weather outside is initially mild.
The best thing about this jacket is how well it protects against the weather. This coat will keep you warm and dry whether you're taking a stroll around the park or navigating the chilly streets outside. You may wear it everywhere thanks to its fashionable style, whether you're working or having fun!
Why go for a women puffer jacket from IKAZZ?
For women, body anxiety is a typical issue. Stress, shame, and even physical symptoms like heart palpitations might result from it. Our puffer coats offer a cozy fit that lessens body anxiety and discomfort by taking this into account. The high collar of the jacket also offers additional defense against wind and cold. Our women's puffer coat's unique parallel quilting design can produce a visually slimming appearance, which can help you ease body worry to some degree.
Conclusion
Consider purchasing an IKAZZ Women Puffer Jacket if you're seeking for a clothing that will keep you warm, comfortable, and less anxious right away. This jacket is composed of a sturdy material that is wind- and water-resistant and is perfect for chilly weather. With this IKAZZ Women Puffer Jacket, you may start your day in unrivaled comfort and warmth.