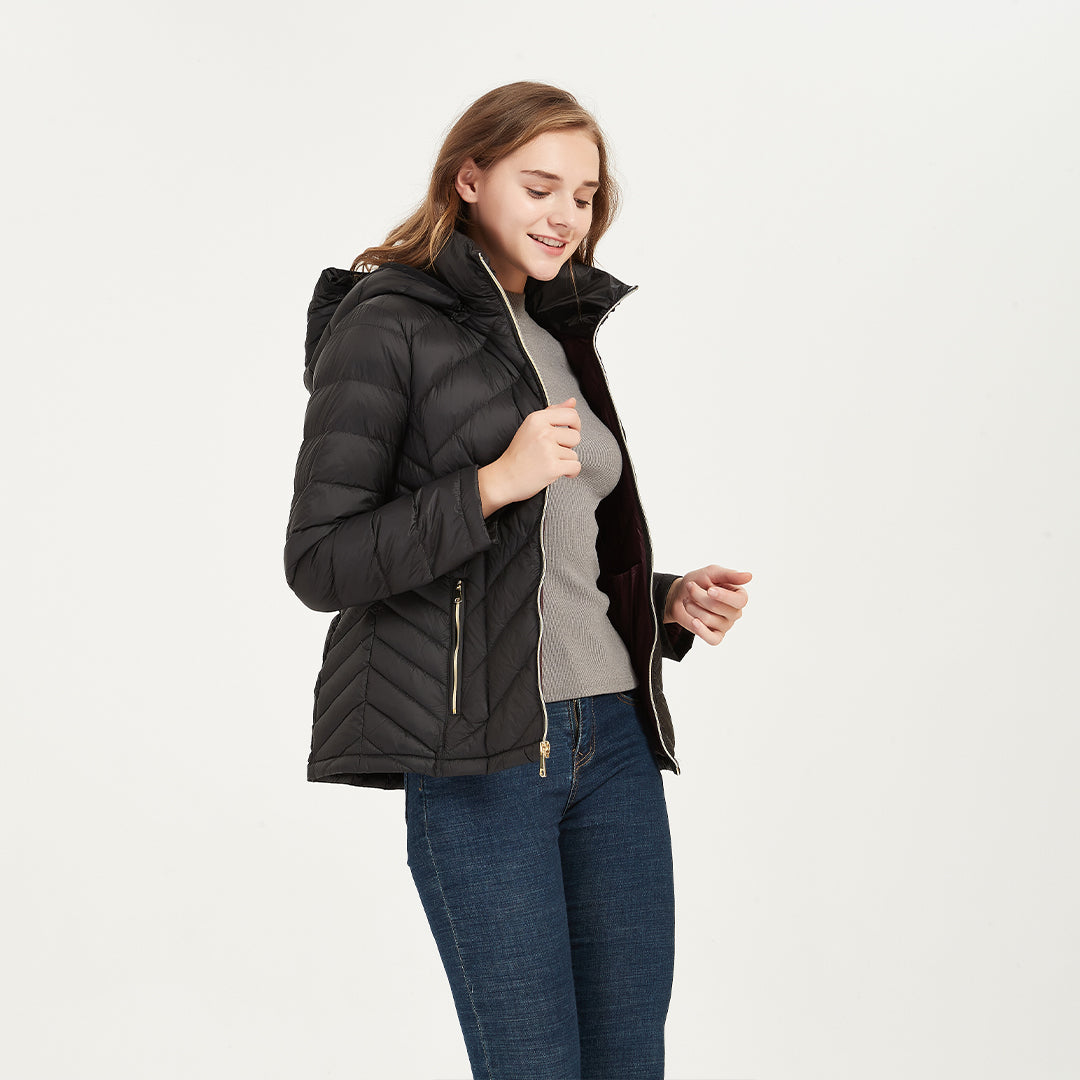 A IKAZZ lightweight puffer jacket: Easily Weathering Your Average Winter
Winter is coming, and that means colder temperatures and more precipitation. While rain jackets and heavy coats are essential for keeping you warm, they can also be cumbersome to carry around. That's where puffer jackets come in - they're lightweight and compressible, making them perfect when the weather takes a turn for the worse.
IKAZZ lightweight puffer jackets women are a favorite clothing item among many people because of the comfort they provide. They are designed with V-quilting creates visual slimming. Also they feature the elastic cord at the back is more inclusive, which make them more welcome to women. They also have a tendency to block wind and rain, which can make you more comfortable while out in the weather. Additionally, puffer jackets can keep you warm if the temperature drops below freezing.
What are the benefits of wearing a lightweight puffer jacket?
When it comes to cold-weather clothing, a lightweight puffer jacket can be a great choice. Here are some of the benefits:
- lightweight puffer jackets are comfortable to wear. They're typically made from lightweight and soft materials. Easy to pack and carry, which makes them warm and soft.
- They're ideal for days when you don't want to carry a lot of extra weight with you. This is because they're not as bulky as other winter clothing options, and they don't tend to ventilation as many coats do.
- puffer jackets are perfect for windy conditions. Because they have minimal structure, they help keep your body warm while providing some protection against wind chill.
Conclusion
IKAZZ has a track record of constantly providing excellent service to its clientele within the fashion sector that spans over 20 years. Our viewpoint is that fashion should not only improve your appearance but also instill you with a sense of self-assurance and charisma, all while having a smaller negative influence on the environment. When people wear our clothing, we want them to have positive feelings about themselves and a progressive increase in their level of self-confidence.