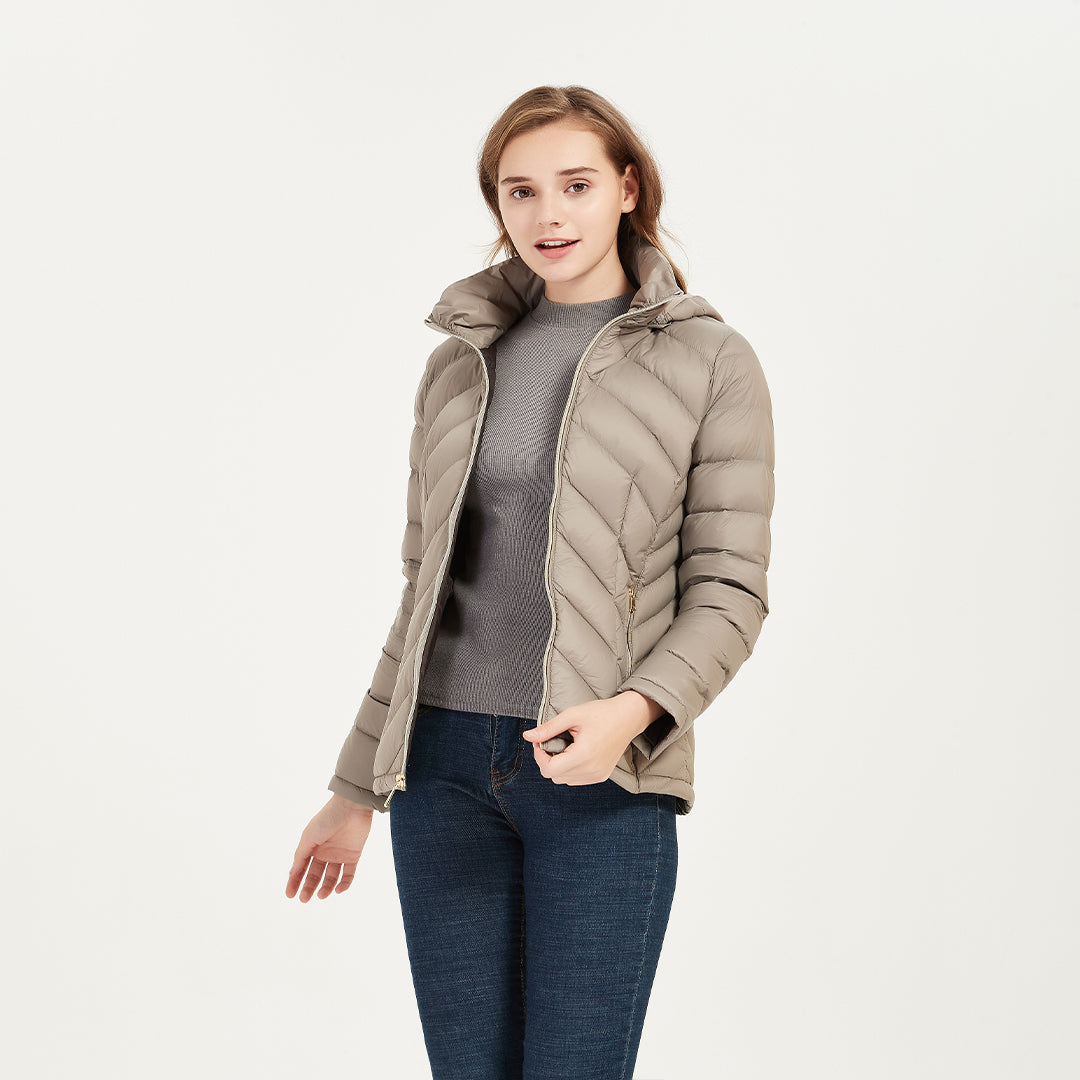 IKAZZ's New packable puffer jacket: Everything You Need To Know
There's no doubt that cold weather can be brutal. And while a thick coat of paint might keep you warm on a cold day, it's not the most practical option when you have to get around town. That's where puffer jackets come in - they're incredibly versatile pieces of clothing that can be worn in a variety of weather conditions. In this article, we'll take a look at one particular model from IKAZZ - the packable puffer jacket. So what should you know about this jacket before you buy it? Read on to find out!
puffer jackets are a type of jacket that is made from lightweight and soft material. Easy to pack and carry. This makes the jacket resist water droplets and ensures maximum warmth. puffer jackets are perfect for cold weather because they help to retain heat and help you prevent shivering.
A great benefit of puffer jackets is that they can be compressed into a small space, making them perfect for travel. They are also easy to clean and dry, which is important when you have to pack them away quickly.
Features of the IKAZZ packable puffer jacket
When IKAZZ released their new packable puffer jacket, they had a lot of people talking. And for good reason: the jacket is perfect for those chilly days when you just can't bear to take your coat off.
If you're in the market for a new winter jacket, the IKAZZ puffer jacket is definitely worth considering. Here are some of its features:
-The jacket is made from durable and water resistant materials
-The hood is adjustable and can be turned up or down to ensure maximum coverage
-The puffer jacket is insulated, so it will keep you warm on frigid days
-And last but not least, the jacket comes with a convenient backpack strap that makes it easy to store items.
Conclusion
If you're in the market for a new puffer jacket, IKAZZ has got your covered. The packable puffer jacket is perfect for those chilly days when you just can't resist pulling it on every time the temperature drops a little too far. Not to mention, it's also great for those occasional days when the forecast calls for some serious rain or snow. Read on to learn everything you need to know about this stylish and functional piece of clothing.