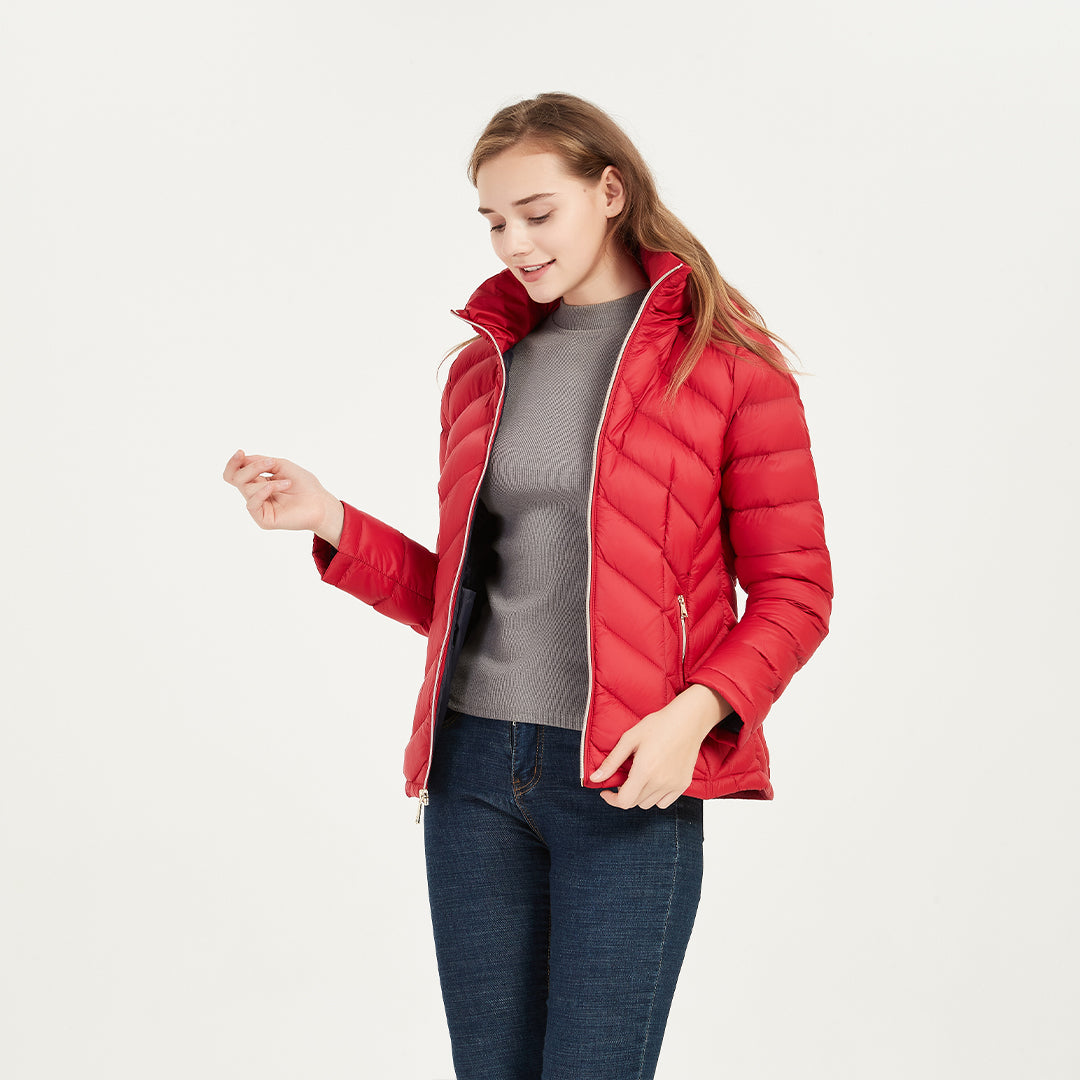 The cropped puffer jacket: What You Need To Know Before Purchasing
There's no denying that IKAZZ cropped puffer jackets are having a moment right now. But just because these jackets are in high demand doesn't mean you need to spend a fortune on one. In this article, we'll outline some of the key things you need to know before making your purchase. From price tags to fabric composition, we'll have everything you need to make an informed decision.
cropped puffer jackets are a typical style of jacket that has taken the fashion world by storm. These jackets are made out of a soft and stretchy fabric that is cropped at the bottom. The cropped puffer jacket is perfect for those who want to add extra edge to their wardrobe without having to break the bank.
What makes the cropped puffer jacket so unique is its ability to flatter all body types. Not only do they look great on tall women, but they can also be worn by petite ladies as well.
Features of a cropped puffer jacket
The cropped puffer jacket is made from shell & lining: 100% polyester, high-tech polyester fabric, breathable ultra light shell and it has a hoodie style collar. The hem of the jacket is also slightly cropped so it will not cover your entire leg. The reason why this style of jacket has been so popular is because it can further flatters your figure for a casual yet refined look.
Care guide
The first cleaning procedure is the most crucial one; using the appropriate cleaning process will extend the life of your jacket while allowing it to maintain its initial level of warmth. Dry cleaning or washing by hand is recommended.
Second, choose a detergent. If you choose to clean your jacket with a light soap or detergent, you may prevent the color from fading and get it to seem as good as new again.
Third, it is better to choose to dry. Please remember not to iron after drying, else it will break the layout inside the jacket and affect the heat preservation function.
Conclusion
If you're looking for a stylish puffer jacket that can keep you warm on colder days, the cropped puffer jacket is a great option. Here are some things to keep in mind before making your purchase:
-This coat is designed for those who want to add a bit of extra height and style to their outfits. Make sure that you find the right size before buying.
-The material is made from Shell & Lining, which makes it both comfortable and stylish.
-The cropped length looks great with high-waisted pants or even skinnies.