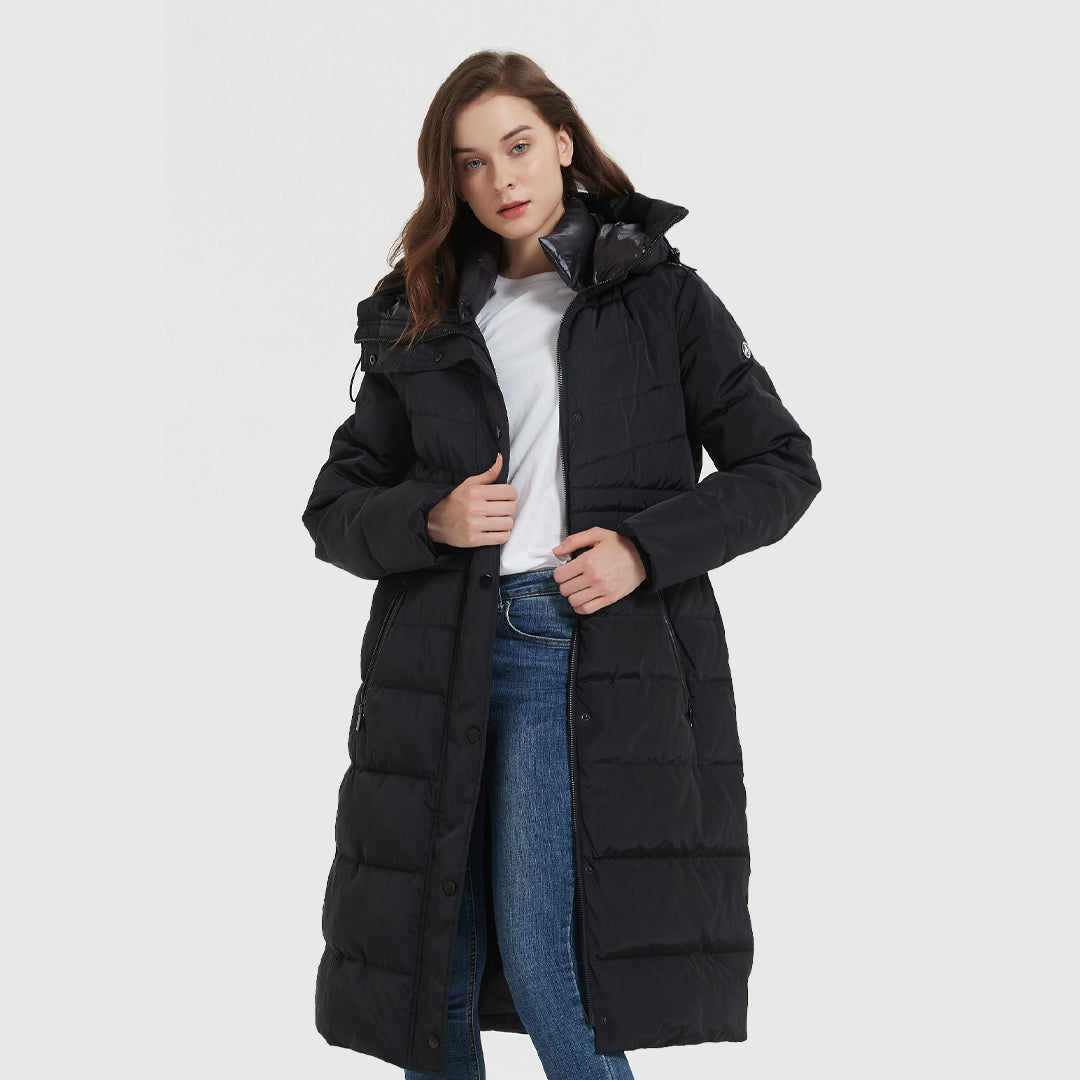 Are You A Hooded Long Puffer Coat Style Expert?
Using a puffer coat is the best method to stay warm and stylish during the winter. The winter is the time for chic layering! The fact that they come in a variety of designs gives your winter gear flair in addition to their value in keeping you warm in chilly climates. However, styling a puffer coat can be difficult, particularly if you want to include a hood into your ensemble. Rest easy! In our lesson, we'll show you how to show off your long puffer coat with hood like a fashion expert. Get ready to flaunt those winter-appropriate looks!
Here are five styling suggestions for your long, hooded puffer coat
Verify that the fit is ideal. The coat won't look beautiful and won't keep you warm if it doesn't fit properly. If at all feasible, try it on before purchasing, or take the time to measure yourself using the size chart given.
High heels or boots can provide height and interest. This will give your outfit more edge while also adding an additional layer of warmth.
Rather than detracting from your appearance, use accessories to enhance it. Layers of warmth can be added with the help of a scarf, beanie, or pair of sunglasses without being overly clumsy or heavy.
Remember to include the accent piece! You can really make your ensemble stand out and add that final touch of personality with a striking belt, jewelry, or scarf.
Be original! A puffer coat with hood may be styled in countless ways; experiment with different looks to determine which suits you the best.
A Long Puffer Coat with Hood's Accessory Set
A scarf is the ideal way to make your clothing cozier and warmer. You may either loop it over your shoulder or knot it around your neck. A beanie is a fantastic way to stay warm on chilly days. On blustery days, it's simple to wear on and keeps your head warm.
While you're out shopping or in line, gloves will keep your hands toasty. If you want to enhance the cool factor, wear them with winter boots. Boots are a terrific way to give any outfit flair and warmth. Feel free to combine and match them however you like because they may be dressed up or down.
Conclusion
Looking to wear a hood with your puffer coat this winter? If you follow our advice, you'll look amazing! An elegant and extremely functional puffer coat with a hood is ideal for days when it gets chilly but isn't too windy. IKAZZ provides the perfect guide for you whether you're dressed up or down, so there!