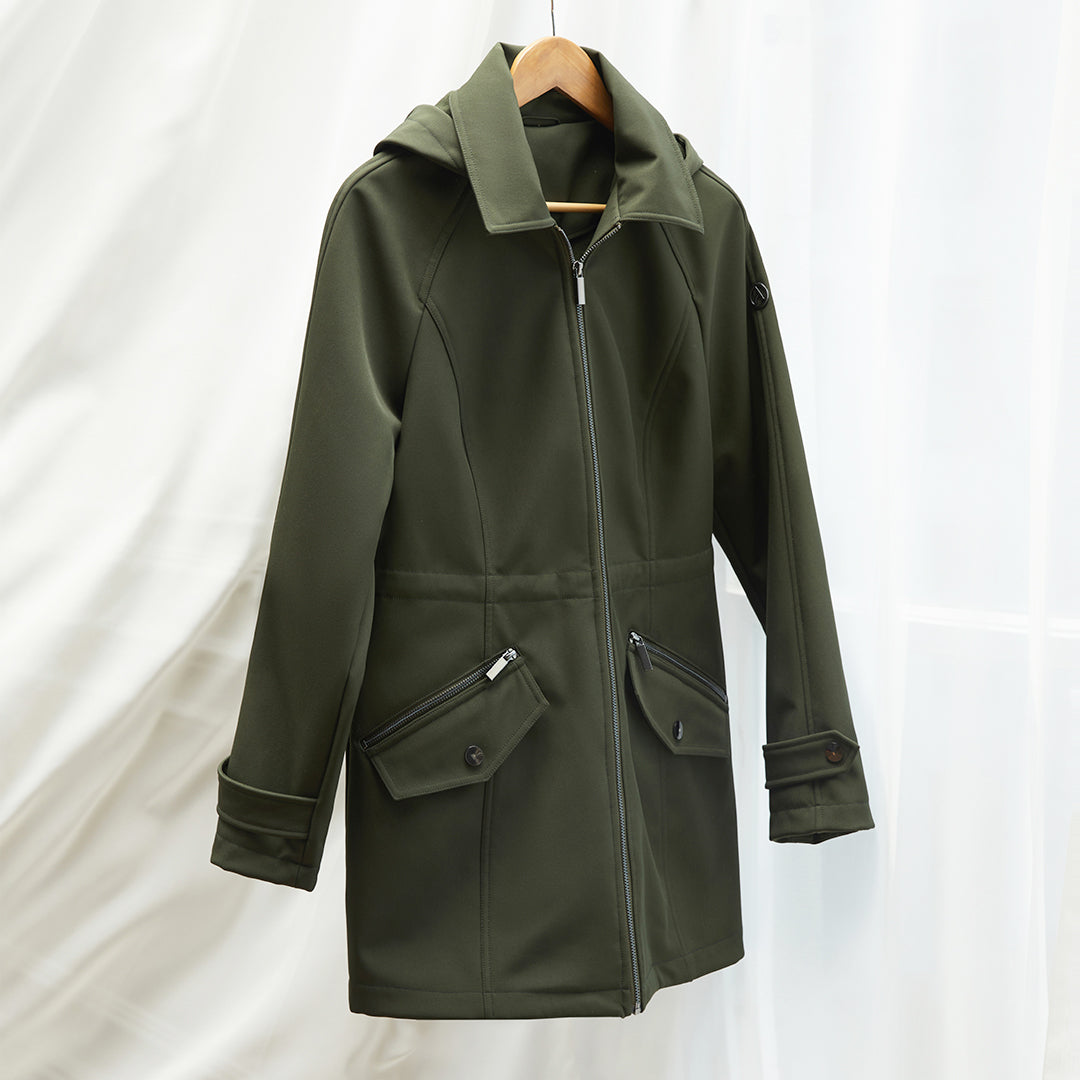 Your Top Winter Option: IKAZZ Hooded Trench Coat Womens
"Are you ready to unleash your inner fashionista and enhance your wardrobe game? The IKAZZ Hooded Trench Coat Womens collection is the only option. Any fashion-forward woman who wants to easily upgrade her appearance must own this trendy and fashionable outerwear. This coat will give you the self-assurance you need to face the world in style, with its sleek and stylish designs and bold and daring hues. Consequently, let's explore the reasons the IKAZZ Hooded Trench Coat Womens collection ought to be at the head of your purchase list.
IKAZZ hooded trench coat womens
Are you looking for a chic trench coat to add some glitz to your wardrobe? IKAZZ's women's hooded trench coat is the only option. This fashionable item may be worn with everything from a basic tee and jeans to a more formal outfit, making it ideal for dressing up or down. This jacket, which is made of high-quality fabrics, will keep you cozy and toasty all winter.
Features of the women's hooded trench coat by IKAZZ
The shell appears slimline due to its clearly defined partition lines. The back hem's swallow-tailed design is meant to highlight the body's natural features. The elastic rope on the hood may be freely adjusted to keep you warm against the wind. For a more inclusive and slimmer appearance, the elastic rope at the back of the waist can be adjusted.
The three layers of the construction fabric are thermal material, breathable fabric, and polyester that repels water.Instead of a lining, the jacket's interior features softshell bonded velvet for added warmth. SPANDEX Cloth 100D TWO, which has a tight, delicate texture and good durability.
Advice on How to Wear a Hooded Trench Coat
Be careful to consider how much extra room you'll need in the sleeves and around the neck when selecting your size. If you have a habit of donning bulkier sweaters or jackets during the colder months, this is especially crucial.
Consider a trench coat with larger lapels or a collar if you're going for a more formal appearance. This will assist your outfit gain an extra degree of refinement and style.
Spend some time styling your trench coat properly to ensure that it looks its best. To achieve an edgy look, try pairing it with boots or flats; alternatively, combine it with some high-waisted jeans for a more relaxed appearance.
Conclusion
Women should choose a hooded trench coat for this winter. It can be tailored to look fantastic on any body type and will keep you warm and dry. There is bound to be a hooded trench coat that precisely suits your requirements among the many distinct types available. Invest in a hooded trench coat from IKAZZ if you want to remain warm this winter in style!