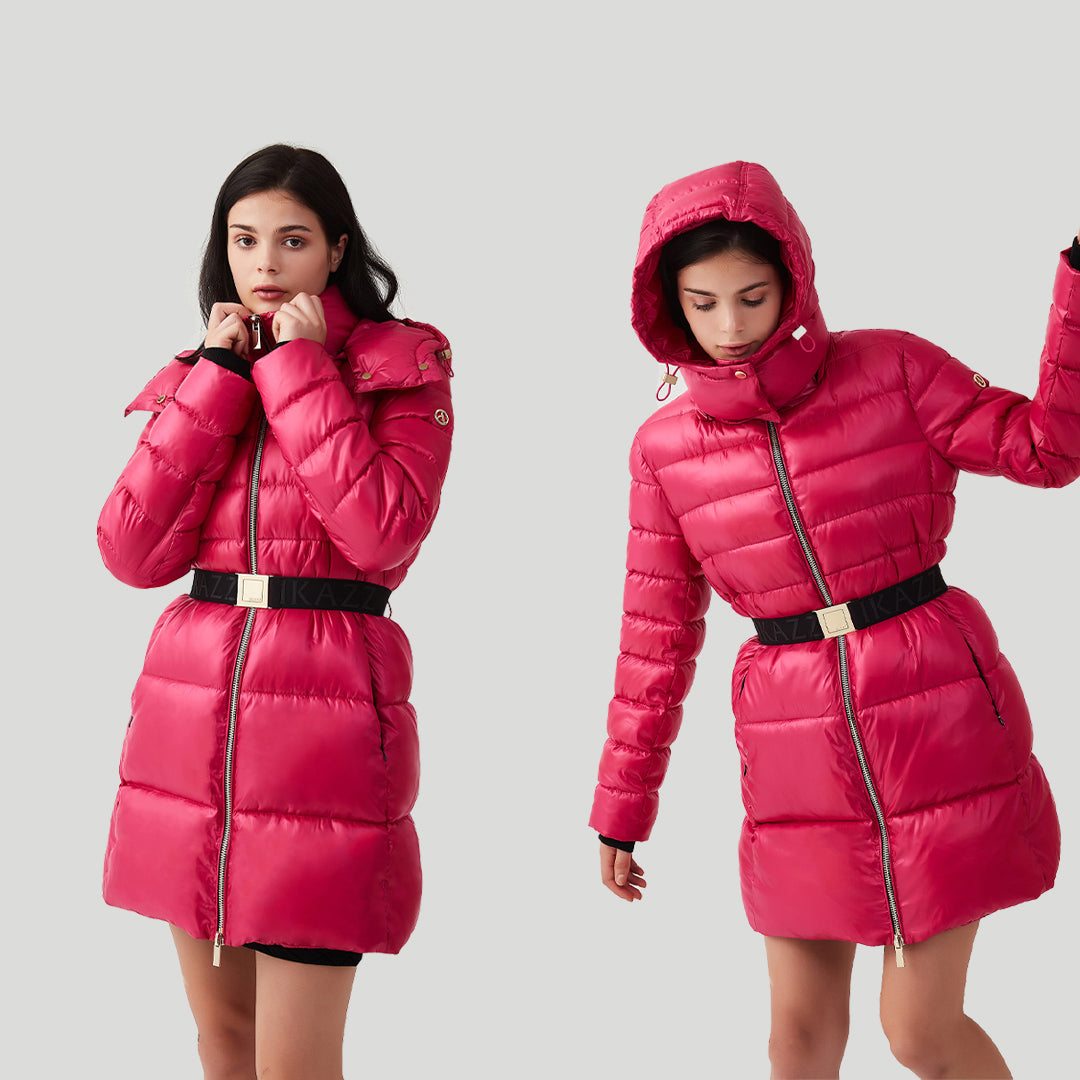 Chic and Convenient: IKAZZ's Belted Puffer Coat with a Conscience
When it comes to winter fashion, finding the perfect balance between style and functionality is key. And what better way to achieve that than with a chic and convenient belted puffer coat? At IKAZZ, we take pride in offering a collection of belted puffer coats that not only keep you warm but also elevate your winter style. Our coats are designed with both fashion and convenience in mind, allowing you to look effortlessly stylish while enjoying the utmost comfort.
Effortless Style with a Belted Design
One of the standout features of IKAZZ's belted puffer coat is its sleek and sophisticated design. The belted silhouette adds a touch of elegance and helps accentuate your waistline, creating a flattering and feminine look. Whether you're heading to the office, meeting friends for brunch, or attending a social event, our belted puffer coat effortlessly elevates your style and makes a fashion statement. It's the perfect outerwear piece for those who want to look chic and put-together without compromising on comfort.
Convenience for On-the-Go Lifestyles
We understand that modern life is fast-paced, and convenience is essential. That's why our belted puffer coat is designed with practicality in mind. The belt not only adds a stylish element but also allows you to adjust the fit to your preference. You can cinch it in for a more defined waist or leave it loose for a relaxed and casual look. The coat is lightweight and easy to carry, making it perfect for those constantly on the go. Whether you're commuting, or traveling, our belted puffer coat ensures you stay comfortable and stylish throughout the day.
Warmth and Insulation for Cold Weather
Winter is all about staying warm, and our belted puffer coat delivers on that front too. It is crafted with high-quality insulation materials that provide excellent warmth and protection against the cold. The puffer design traps heat effectively, keeping you cozy even in freezing temperatures. With IKAZZ's belted puffer coat, you can confidently embrace the winter season, knowing that you're wrapped in luxurious comfort and style.
Recommendation: Choose IKAZZ for Conscious Fashion
When it comes to selecting a belted puffer coat that combines style, convenience, and a conscience, IKAZZ is the brand to trust. We are committed to ethical and sustainable fashion practices, ensuring that our products are made with the utmost care for the environment and animal welfare. By choosing IKAZZ, you not only enhance your winter wardrobe but also support a brand that values sustainability and conscious fashion choices.
Conclusion: Embrace Winter with Confidence and Convenience
As the winter season approaches, it's time to update your wardrobe with a belted puffer coat that exudes chic style and practicality. IKAZZ's collection offers the perfect balance between fashion and convenience, allowing you to stay warm, comfortable, and effortlessly stylish. The belted design adds a touch of sophistication, while the practical features ensure convenience for your on-the-go lifestyle. Choose IKAZZ's belted puffer coat and step into the winter season with confidence, knowing that you're making a conscious fashion choice that aligns with your values and personal flair.