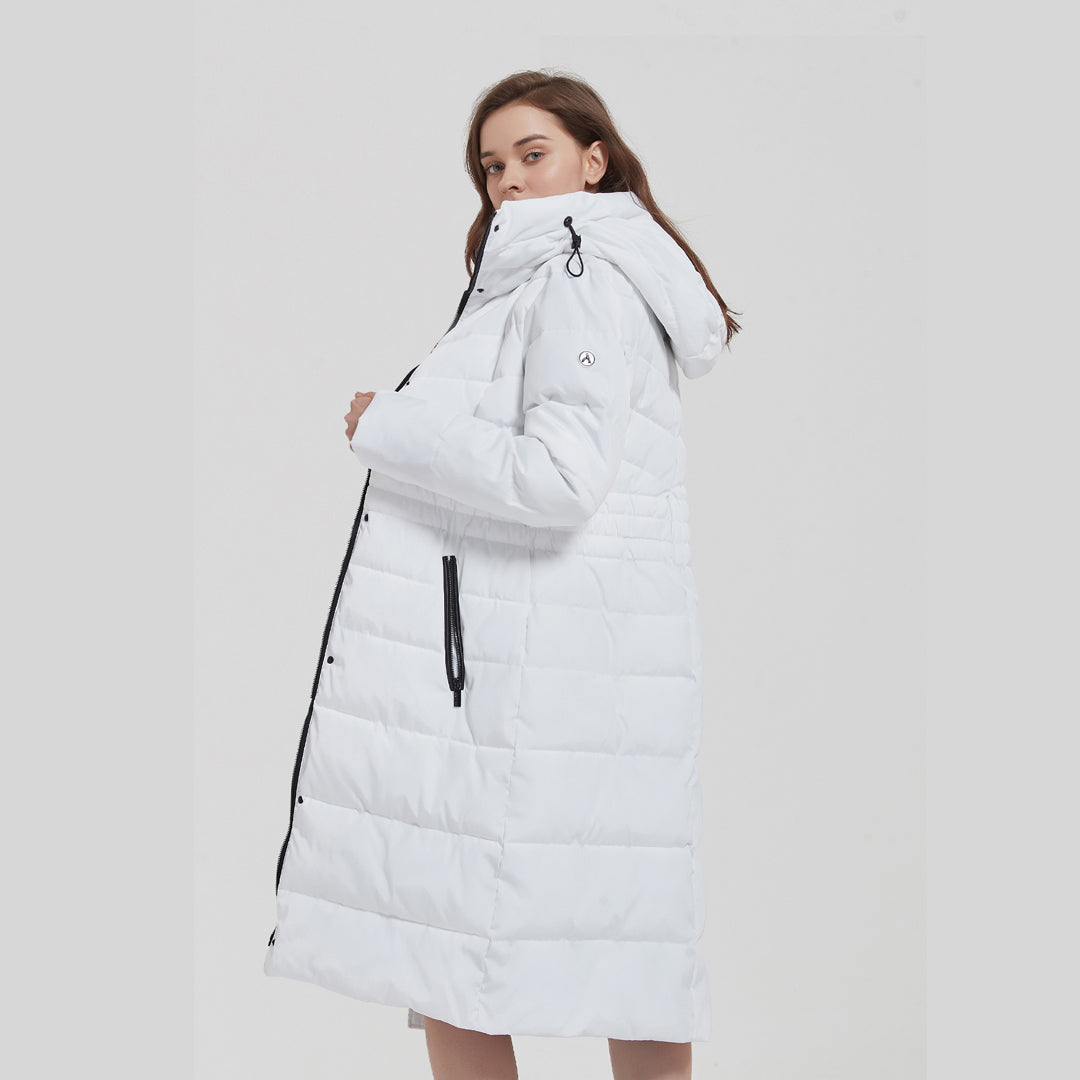 Choose the Best Winter Coat Women From IKAZZ
Winter will soon here, and the frigid climate demands a fashionable yet functional wardrobe change. As the weather becomes colder, it's time to make an investment in a winter coat that will keep you warm, cozy, and stylish all season. Choosing the best winter coat for women might be difficult with so many designs and materials on the market. If you're battling chilly winds or just want to make a statement this winter with your clothing, read on to find out more details!
Best Winter Coat for Women From IKAZZ
IKAZZ Parka jackets: Available in a variety of materials, including wool and down, these coats are meant to keep you warm from the inside out. They can be fastened with buttons or zippers and are commonly fitted at the bust and waist.
IKAZZ puffer coats with hood: Whether running or strolling in cold weather, a coat with a hood will shield your ears from the elements and keep you warm. When it's chilly outside and you don't want to reveal your features, you may also hide your face with the hood.
IKAZZ Long Down Coats: Women with tall figures or those who like to layer their apparel well would look great in a long winter coat. You have plenty of coverage on all sides because this style of coat is often fitted at the waist and falls below your knees.
IKAZZ Lightweight Packable Jackets: Not only are these stylish options for staying warm in chilly weather, but they are also quite adaptable since they can be packed without much effort. So it is suitablefor your outdoor adventures in cold area if you don't want a bulky coat that might restrict your movement.
About IKAZZ
We conduct research on appropriate fabrics and styles for a variety of body types in order to provide you a fashionable alternative that encourages you to be authentically you. Our products are created entirely out of natural components, with no use of any animal parts. We work to end the exploitation of animals. Throughout the production process, we implement sustainable practices to lessen our impact on the environment.
Conclusion
Ladies, the cold weather is returning at this time of year. If you don't want to spend the entire winter inside, why not check out IKAZZ for more information? IKAZZ will have the ideal item for you, whether you're looking for a thick jacket to keep you cozy in the chilly weather or something more formal to take out on special occasions. So don't put it off any longer; grab your preferred coat and get ready for some chilly weather!