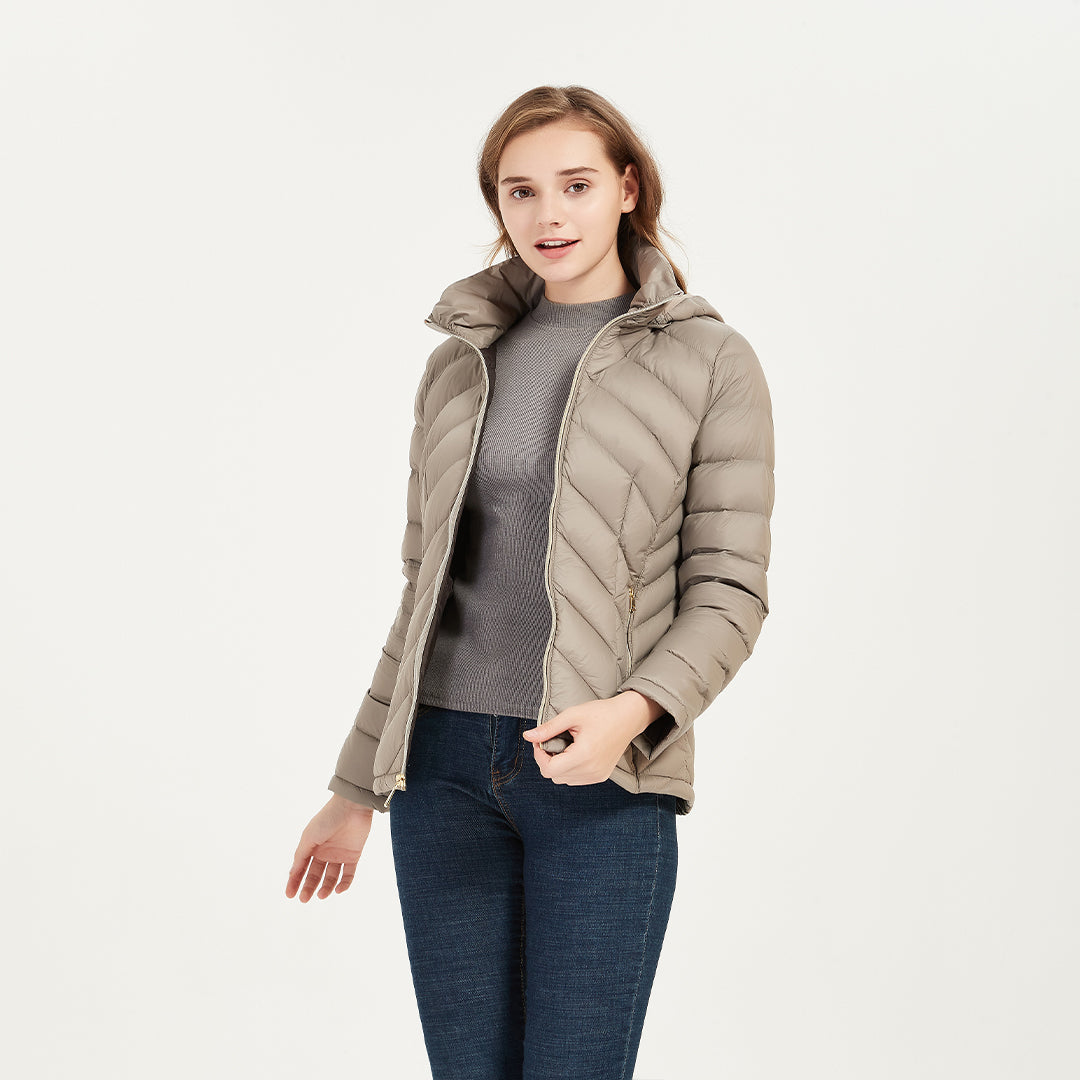 Reasons to Invest in IKAZZ packable puffer jackets
It's winter now, which means chilly winds and below-freezing temperatures. An IKAZZ packable puffer jacket might be the answer if you like to be outside but don't want to freeze to death. These jackets offer a lot of benefits that will keep you warm no matter how cold it gets in addition to being stylish and comfortable. We'll examine some of the elements that make a packable puffer jacket essential for the winter in this article.
Features of IKAZZ packable puffer jackets
Get ready to take on the cold with confidence in the IKAZZ packable puffer jacket. Featuring a zipper off detachable hood, V-quilting for visual slimming, and an elastic cord at the back for ultimate inclusivity, IKAZZ packable puffer jacket comes with different sizes for all kinds of body shape. Made from natural animal-free materials, double color fabrics inside and out, this lightweight jacket is easy to compress and pack. With high-density water-resistance and windproof technology, you can conquer any weather condition.
The benefits of an IKAZZ packable puffer jacket
When the weather is chilly and abrasive, a packable puffer jacket can be useful. These are a few benefits of having one:
A packable puffer jacket might be helpful in maintaining your body temperature because it traps air around your body. They are resistant to wind and water and are windproof. You should go for a puffer jacket that is both windproof and water resistant. This will allow it to shield you from snow and rain while still keeping you warm in cold circumstances.
The IKAZZ packable puffer coats are crafted from a fabric that is resistant to wrinkles and is both comfortable and robust enough to be worn over a wide variety of different types of clothing. They are available in a wide range of hues and designs, giving you the opportunity to select the product that most accurately reflects your character and aesthetic preferences.
Conclusion
When the weather changes, so does fashion. During this time of year, we see a lot more people sporting puffy jackets. Puffer jackets' primary function is to keep you warm and comfortable while maintaining a stylish appearance. If you want to find versatile jackets, why not get started with IKAZZ and get your packable puffer jacket! We are happy to help you!