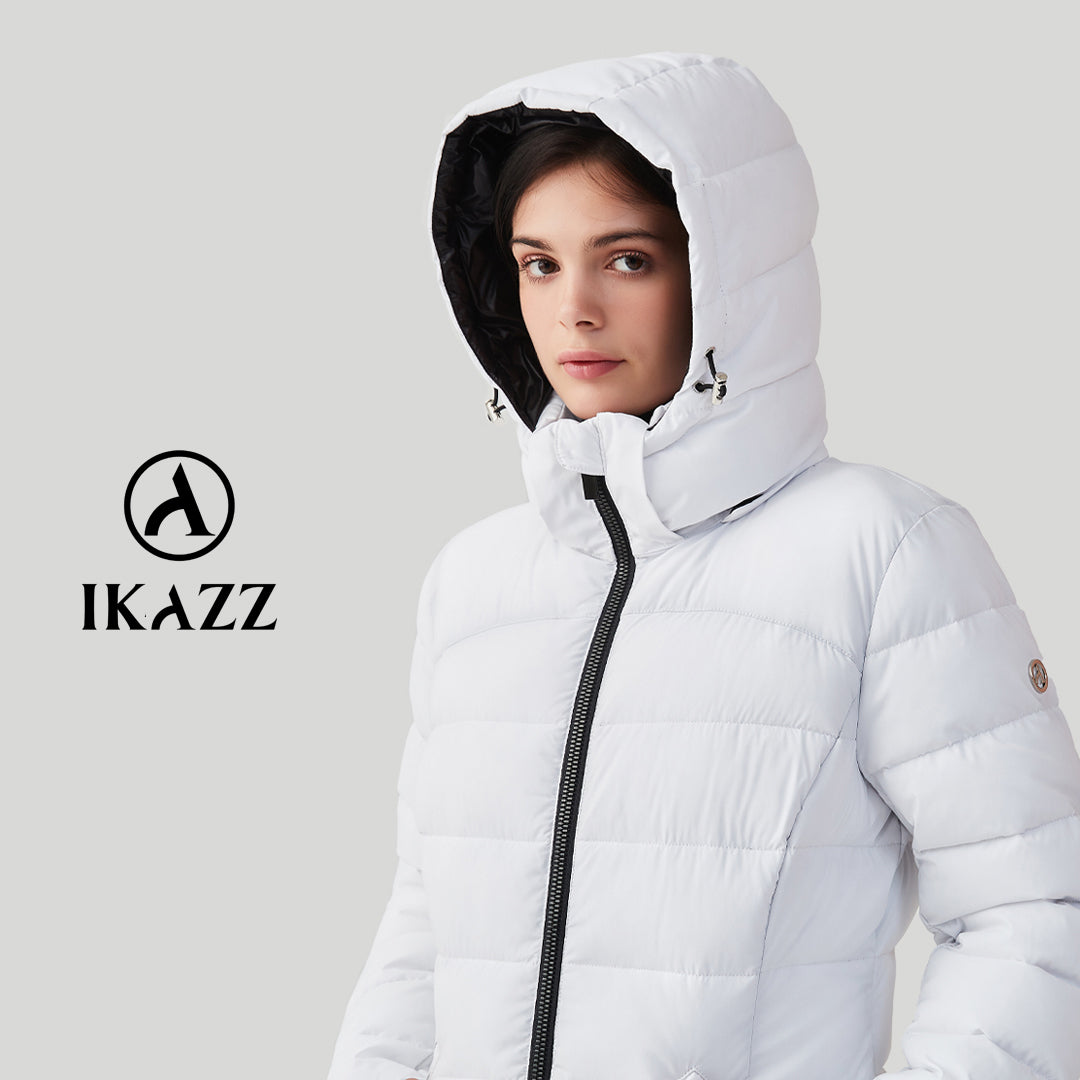 Convenience Meets Style: Why the Lightweight Puffer Jacket from IKAZZ is a Must-Have
When it comes to fashion, we all strive for that perfect balance between comfort and style. And now, thanks to IKAZZ's lightweight puffer jacket, convenience meets style like never before! Say goodbye to bulky winter coats and hello to a sleek and trendy outerwear essential. In this blog post, we will uncover why our lightweight puffer jacket is an absolute must-have in every fashion-forward individual's wardrobe. Get ready to effortlessly conquer the chilly seasons without compromising on your impeccable sense of style – let's dive in!
Introduction to IKAZZ's Vision
For more than 20 years, IKAZZ has been doing the right thing for customers in the fashion industry. We hope that people will feel good about themselves when they wear our clothes and gradually build up their self-confidence.
Our vision is to helping people embrace themselves and be themselves. We believes that the beauty of fashion is not only about enhancing your appearance, but also bringing you confidence and charisma. By consistently exploring alternative fabrics and the best design for different body types, we're offering you the right fashion choice that helps you embrace yourself and be yourself.
Advantages of a Lightweight Puffer Jacket from IKAZZ
When it comes to cold weather comfort, a lightweight puffer jacket from IKAZZ is hard to beat. Not only is our jacket incredibly lightweight and breathable, but it also features a variety of convenient features that make it perfect for everyday wear. For example, the adjustable hood keeps your head warm and the front zip allows you to easily adjust the fit. Additionally, the pockets on the sides are perfect for holding small items, and the gloves that come with the jacket ensure that your hands stay warm all winter long. Meanwhile,  our jacket is made from a durable, weather-resistant fabric that keeps you warm and comfortable regardless of the weather conditions. Whether you're looking for an affordable option that will keep you comfortable all winter long or want something stylish that you can wear any time of year, our lightweight puffer jacket is definitely worth considering.
Conclusion
The lightweight puffer jacket from IKAZZ is a must-have for anyone who wants to stay comfortable and stylish at the same time. Our jacket is made of waterproof polyester, which makes it perfect for those damp days when you just can't resist taking a quick walk outside. Our jacket also features a hood, which will keep you warm and protected from the elements. The tailored fit and stylish details make the lightweight puffer jacket an essential addition to your wardrobe.