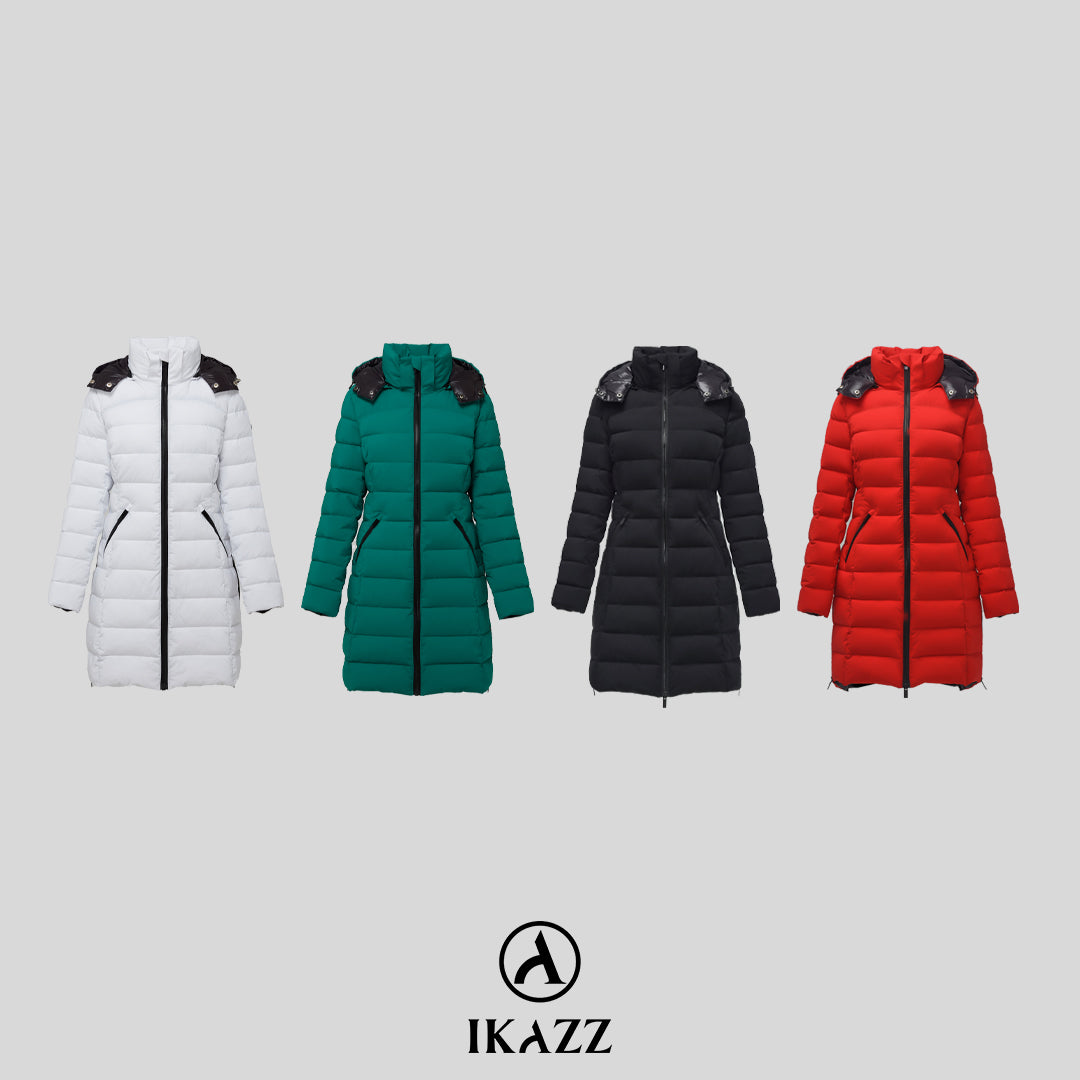 Unleash Your Inner Fashionista with IKAZZ's Trendy Hooded Puffer Jacket
Are you tired of sacrificing style for warmth during those chilly winter months? Look no further! We are thrilled to introduce IKAZZ's trendy hooded puffer jacket that will unleash your inner fashionista while keeping you cozy and snug. Say goodbye to bulky and unflattering outerwear, and embrace the perfect blend of fashion-forward design and ultimate comfort. Get ready to turn heads on the streets with this must-have wardrobe staple that promises to keep you stylishly warm all season long. So, get ready to upgrade your winter game with our fabulous hooded puffer jacket – let's dive into the world of fashion meets functionality!
Introduction to IKAZZ's Mission
Our mission is to convey lasting warmth. We are constantly exploring alternative materials, and the fillers in our products are not down or fur. We ensure that all products are not exploited by animals at every step of production. We hope that the warmth we bring to everyone can last for a long time, whether it is for human beings or for our planet.
Features of IKAZZ Hooded Puffer Jacket
Looking for an stylish and functional puffer jacket that can keep you warm on cold days? You need to check out IKAZZ's hooded puffer jacket! Our jacket is perfect for those who love fashion and want to stay comfortable while out and about.
Our hooded puffer jacket features a flexible quilted construction that makes it incredibly versatile. You can wear it over your clothes or use it as a standalone coat, depending on the weather conditions. The zippered front closure ensures a good fit, while the adjustable cuffs and waist help you customize the fit. The hemline is also slightly lower at the back for a more casual look.
Our jacket also features multiple pockets, including one inside the pocket lining, which is great for storing valuables. Our hooded puffer jacket is available in several colors, so you can find the perfect one for your style.
Conclusion
If you're looking for an off-the-wall jacket that will turn heads, look no further than our trendy hooded puffer jacket. This piece is perfect for anyone who wants to stand out in a crowd – and its stylish design will make you the envy of all your friends. Not to mention, this jacket is incredibly warm and versatile, making it the perfect choice for any cold day or winter weather event. Don't wait any longer – order your hooded puffer jacket today!