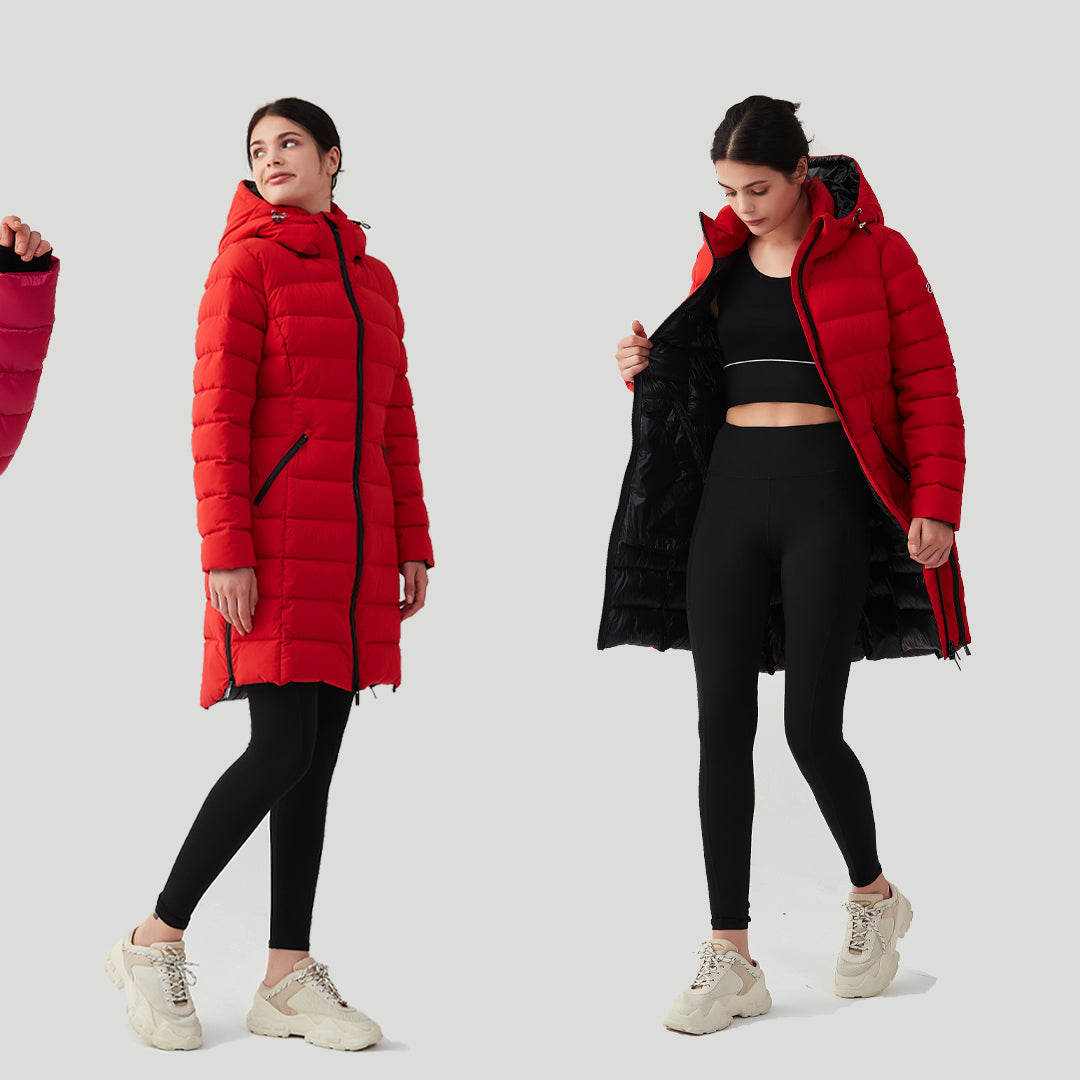 Fashion Forward in the Cold: Elevate Your Style with an IKAZZ Hooded Puffer Jacket
Winter is here, and with it comes the opportunity to showcase your impeccable sense of style even in the coldest of temperatures. But how can you stay fashion-forward while staying warm? Look no further than the IKAZZ hooded puffer jacket – a must-have piece that combines comfort, functionality, and undeniable style. Whether bracing against icy winds or strolling down city streets, this jacket is designed to elevate your winter wardrobe game like never before. Join us as we dive into the world of cold-weather fashion and discover why our hooded puffer jacket should be at the top of every trendsetter's shopping list this season!
Introduction to IKAZZ's Values
Loyalty: Belief in helping others.
Confidence: Providing well-designed and well-fitted coats to enhance people's appearance, reducing their physical shame and bringing people attraction and confidence.
Innovation: Constantly improving the design and details of different body shapes, and exploring alternative fabrics of down or fur. We know that you always scroll through Instagram to see the clothes worn by your favorite celebrities and the most popular women's winter coats. Our influence is the same as yours, and this is how we can provide you with the most fashionable cutting-edge trends.
Sustainable development: We love animals and ensure that no animals are exploited. We adhere to the concept of sustainable development at every step of production to reduce the impact on the earth. We are passionate about what we do, and IKAZZ is committed to creating change in an industry that absolutely needs it.
Features of an IKAZZ Hooded Puffer Jacket
Looking to elevate your cold weather style? Check out the IKAZZ hooded puffer jacket! This versatile piece is perfect for keeping you warm while looking stylish. Available in a variety of colors and styles, our jacket can be dressed up or down. Whether you are hitting the slopes or just want to stay comfortable all day, the IKAZZ hooded puffer jacket is a great option.
Our hooded puffer jacket features a quilted outer shell that is both water and wind resistant. The zippered front closure ensures a snug fit, while the attached hood provides coverage when needed. The inside of the jacket is also lined with fleece to keep you warm on freezing days. Plus, the slimming fit makes this jacket look stylish no matter what you wear underneath it.
Conclusion
No matter how cold it gets outside, you can always elevate your style with an IKAZZ hooded puffer jacket. This versatile piece is perfect for adding a touch of luxury to any outfit, and its unique design will make you stand out from the crowd. If you're looking to up your winter style game, our hooded puffer jacket is a must-have item.