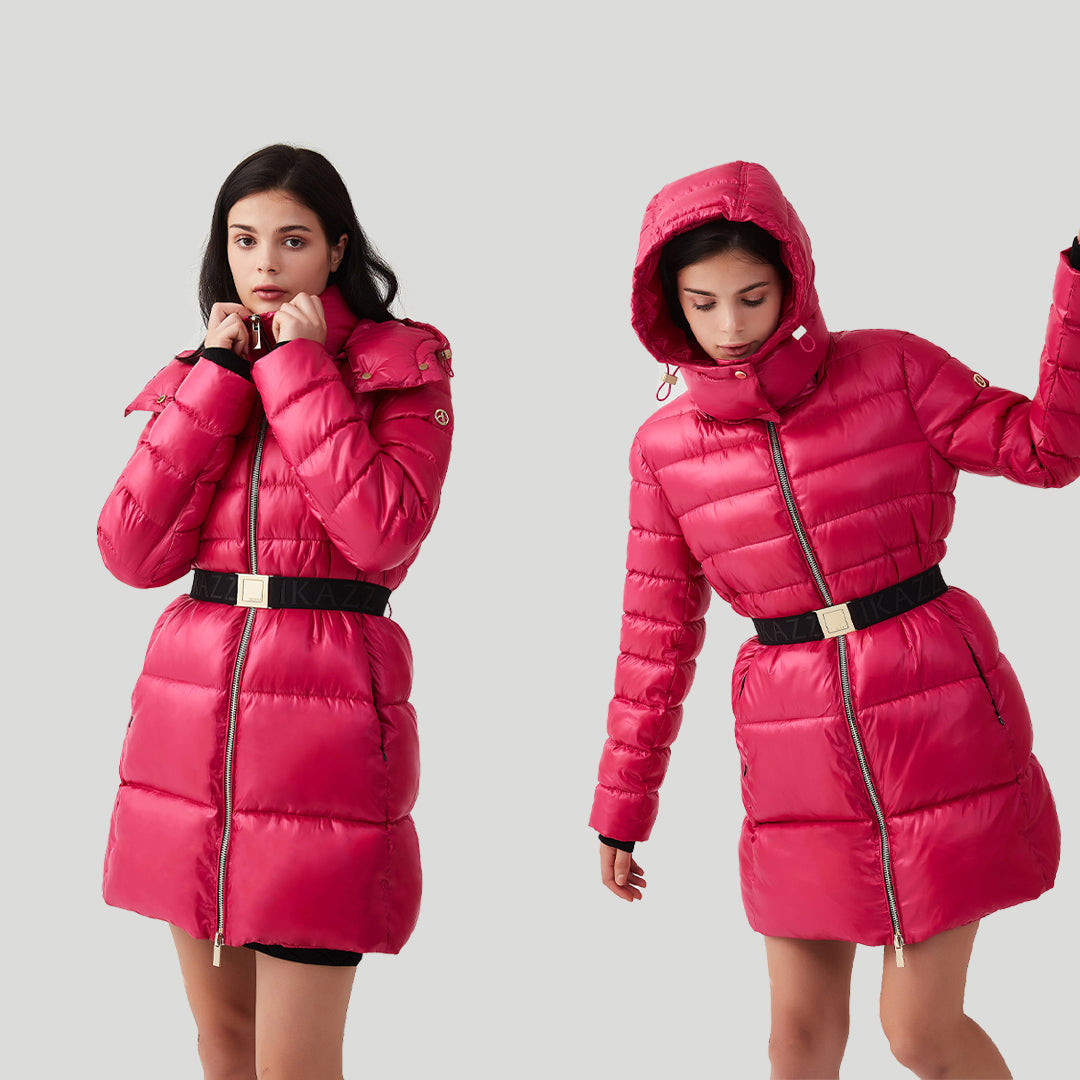 Stay Fashionable and Practical: Discover the Stylish Benefits of IKAZZ Packable Puffer Jackets
Are you tired of sacrificing style for practicality when it comes to your winter wardrobe? Well, we have some exciting news that will revolutionize the way you stay fashionable and cozy this season. Introducing IKAZZ packable puffer jackets – the ultimate fashion-forward solution to combatting chilly temperatures without compromising on style. Prepare to be amazed as we delve into the stylish benefits of our innovative jackets, ensuring that you turn heads wherever you go while staying warm and comfortable. Don't let the cold weather cramp your style; read on to discover how our packable puffer jackets are set to become your new winter fashion obsession!
Benefits of Wearing the IKAZZ Packable Puffer Jacket
IKAZZ packable puffer jackets are perfect for cold weather! They're stylish and practical, with a number of benefits that make them a great choice for anyone looking for a fashionable but warm jacket.
First of all, our packable puffer jackets are made from durable and weather-resistant materials, so they'll hold up in the coldest weather conditions. Plus, their versatile styling means that you can wear them in a variety of ways - as a standalone jacket, or as part of a more complete outfit.
Another benefit of our packable puffer jackets is their versatility. Not only can you wear them as standalone jackets, but they're also great for layering - giving you extra warmth when the temperature starts to drop. And if you need to pack them away during warmer weather conditions, they're also lightweight and compact enough to fit into any bag or backpack.
So if you're looking for an affordable but stylish option when it comes to winter jackets, consider investing in an IKAZZ Packable Puffer Jacket.
How to Wear the IKAZZ Packable Puffer Jacket
To get the most out of your IKAZZ packable puffer jackets, make sure to follow these tips:
Wear it over something warm: When it starts freezing outside, put on our packable puffer jacket over something warm so that you stay warm throughout the entire day. This will also prevent any drafts from coming through the fabric which can be unpleasant.
Keep it neat and tidy: Keep it neat and tidy so that it looks good when you wear it for special occasions. If there are any dirt or stains on the jacket, they will show up more prominently when worn under less-than-perfect conditions.
Conclusion
When the weather turns cold, it can be tough to find stylish outfits that will keep you warm and comfortable. But with a puffer jacket like the IKAZZ packable puffer jackets, you can stay fashionable and practical at the same time. Our jacket is made out of durable materials that will keep you warm and dry, while its stylish design will help you look your best no matter what the weather conditions are. If you're looking for an affordable way to stay warm during colder weather, check out the our packable puffer jackets today!