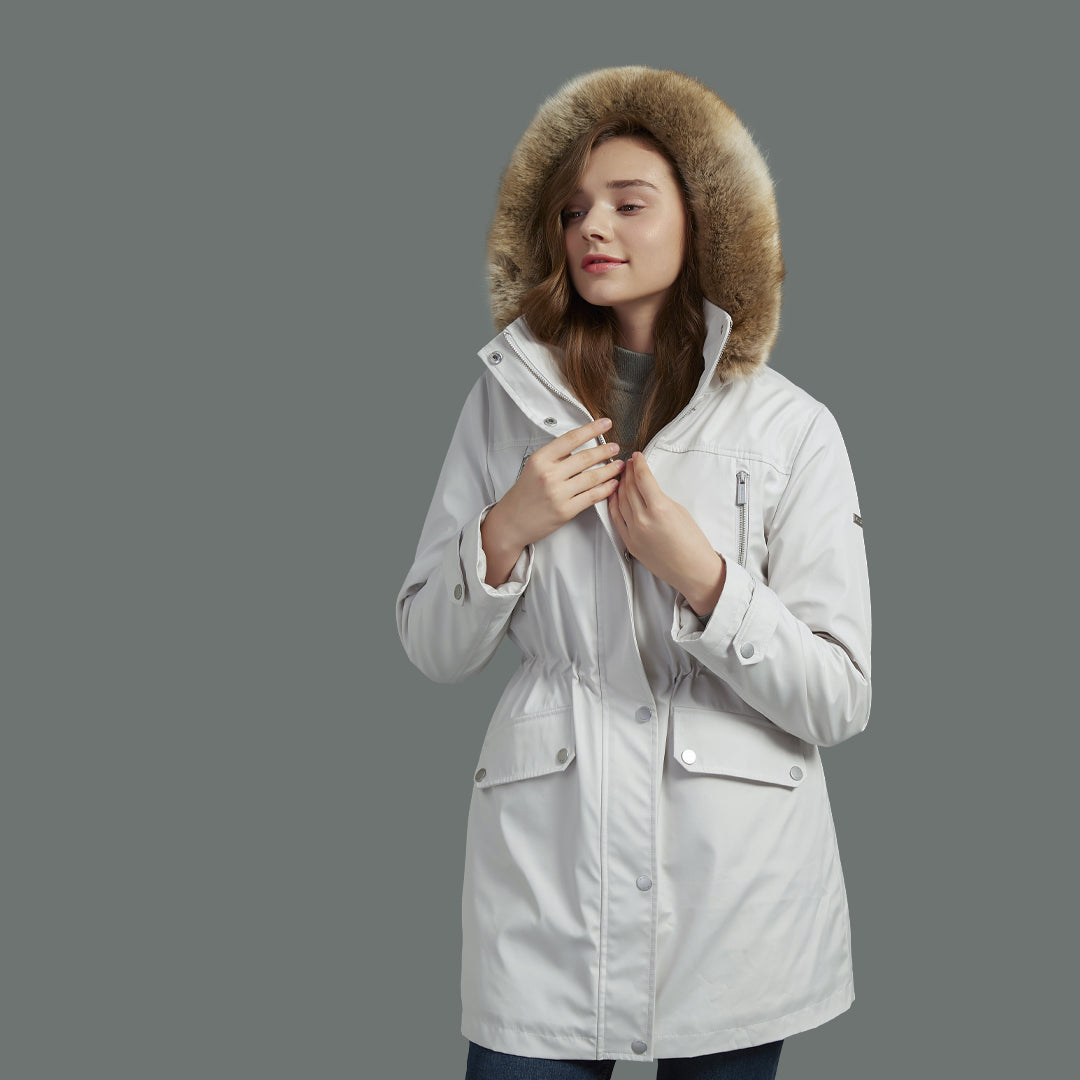 Cozy and Chic: How to Rock a Women's Parka with Fur Hood During Cold Months
As the temperature drops, it's time to break out your winter wardrobe and bundle up in style. And what better way to do that than with a cozy and chic women's parka with fur hood? Not only will you stay warm and snug during even the coldest months of the year, but you'll also look effortlessly stylish while doing so. In this blog post, we'll show you how to rock this must-have winter piece like a pro – from choosing the perfect fit to accessorizing it just right. So grab yourself a cup of hot cocoa, sit back, and get ready to master cold-weather fashion like never before!
Features of IKAZZ Womens Parka with Fur Hood
Looking for a luxurious addition to your winter wardrobe? Check out the IKAZZ Womens Parka Jacket with fur hood. This jacket is perfect for keeping you warm and stylish all at the same time. It features a sleek style and a comfortable fit, making it the perfect piece to upgrade your winter ensemble.
The IKAZZ Womens Parka Jacket is made of a soft, premium fabric that will keep you warm on cold days. It also features an elegant design that will make you look sharp and sophisticated. The jacket is available in several different colors, so you can find the perfect one to fit your personality and mood.
If you're looking for a luxurious way to stay warm this winter, the IKAZZ Womens Parka Jacket is the perfect option. It's stylish and comfortable, so you'll be able to wear it all season long.
Brave the cold in style with IKAZZ's womens parka with fur hood! Our animal-free, faux fur hood and high-density insulation will keep you warm without weighing you down. With adjustable waist cords and parallel quilting design, this coat is practical and fashionable - perfect for any chilly occasion! Besides, the water resistant and windproof provides extra protection for you when you are in the harsh and cold environment.
Accessories for Women's Parkas with Fur Hoods
Accessories for women's parkas with fur hoods can make the jacket stand out and add extra warmth. Some popular accessories include hats, scarves, and mittens. When choosing a hat, keep in mind the type of parka you are wearing. A beanie or a ball cap will work best with a fleece-lined parka, while a woolen ski cap will be too heavy and a ski helmet will not fit.
When it comes to scarves, choose one that is long enough to cover your entire body. A length of at least 60 inches is ideal. To protect your hands from the cold weather, consider buying gloves. Women's mittens are also an option; they are typically shorter than gloves and have warmer fingers because they are made from two pieces of fabric sewn together.
Conclusion
Cozy up this winter with a fashionable women's parka complete with a fur hood! This stylish coat is perfect for cold weather, and can be dressed up or down depending on your mood. Not only will you stay warm while out and about, but you'll also look chic and stylish doing it. So what are you waiting for? Check out IKAZZ womens wool parkas with fur hood to find the perfect one for you!