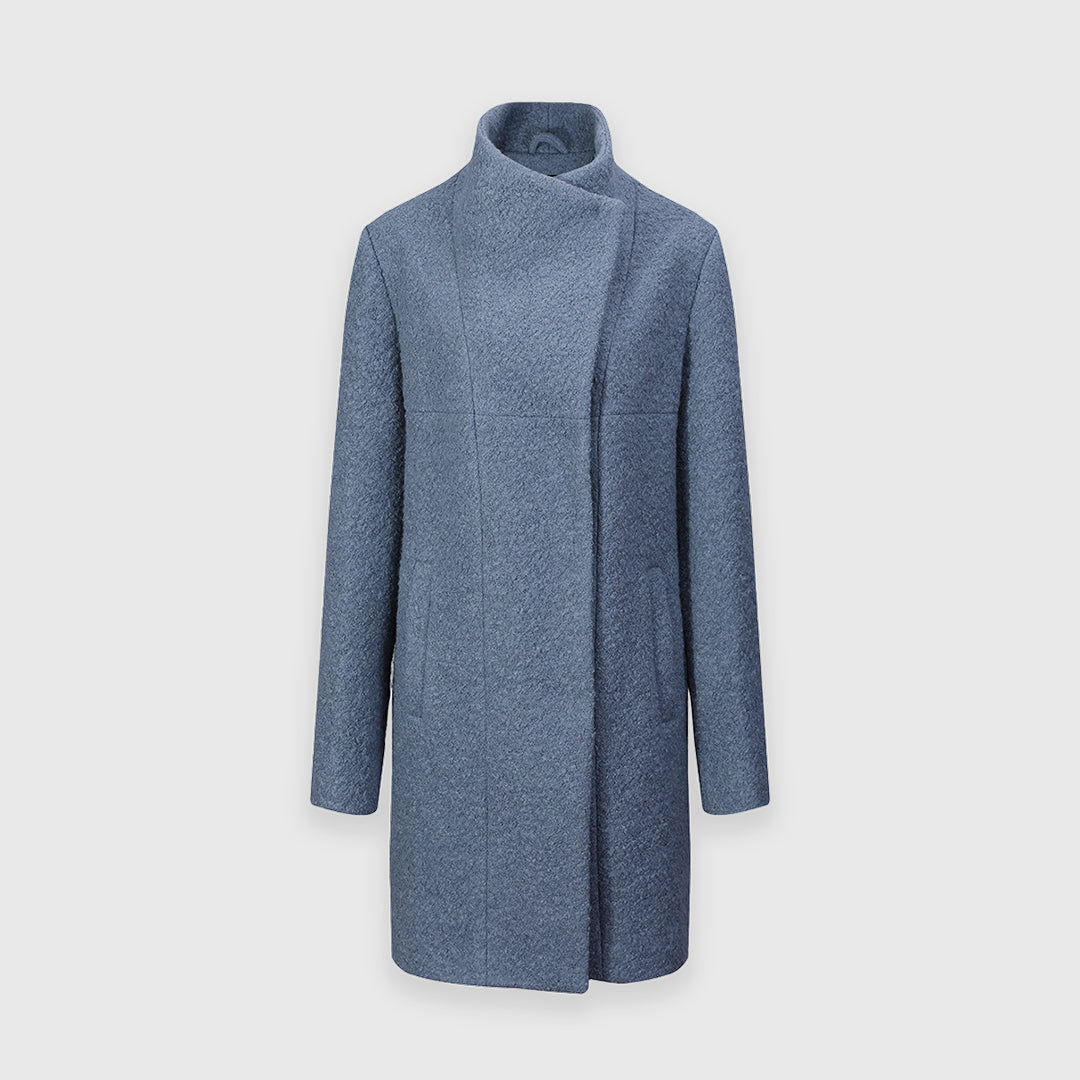 Stay Warm and Stylish: The Benefits of a Classic Blue Wool Coat in Winter
Winter is here, and it's time to bring out the warmest coats from our closets. But who says you have to sacrifice style for warmth? With a classic blue wool coat, you can stay cozy and fashionable at the same time! Not only is this timeless piece versatile enough to complement any outfit, but its natural insulation properties make it the perfect choice for battling harsh winter weather. In this blog post, we'll dive into the benefits of owning a blue wool coat and why adding one to your wardrobe will keep you both comfortable and stylish all season long.
Benefits of wearing a classic blue wool coat in winter
A classic blue wool coat is a versatile piece that can be worn during the winter season. The coat is made from wool and is warm and comfortable to wear. The coat can also be stylish, depending on how it is styled. There are many benefits to wearing a classic blue wool coat in the winter season. Here are three reasons why you should consider investing in one:
Wool is a natural fiber that traps heat well, making it one of the most effective materials for keeping you warm in cold weather conditions. The coat will keep you warm even when the temperature outside is below freezing.
It Is Comfortable To Wear
Classic blue wool coats are made from soft, durable fabric that makes them comfortable to wear even when temperatures are frigid outside. The fabric is lightweight and breathable, so you won't feel bulky or uncomfortable when wearing the coat.
It Will Ward Off Moisture And Cold Weather Conditions
A classic blue wool coat provides extra warmth and protection from harsh weather conditions such as rain and snow. The coat will also help to prevent moisture from entering your clothes, which can lead to colds or other illnesses if left untreated.
How to choose the right classic blue wool coat for you?
When it comes to dressing for winter, there are a few things you need to keep in mind. First and foremost, make sure that the coat you choose will keep you warm. Secondly, invest in a coat that is fit well. A good coat should fit comfortably around your shoulders and waistline and should not be too tight or too loose. Finally, avoid wearing a heavy coat if possible; instead, opt for something lighter and more breathable. When choosing your classic blue wool coat, take these three factors into account: warmth, fit, and style. With the right coat in hand, you'll be able to stay warm while looking stylish all winter long!
Conclusion
For all of us who love feeling cozy and warm during the colder months, a classic blue wool coat is a must-have. Not only will it keep you warm on those frigid days, but it will also add an extra layer of sophistication and class to your outfit. So why not go ahead and invest in one from IKAZZ? We guarantee that you won't regret it!