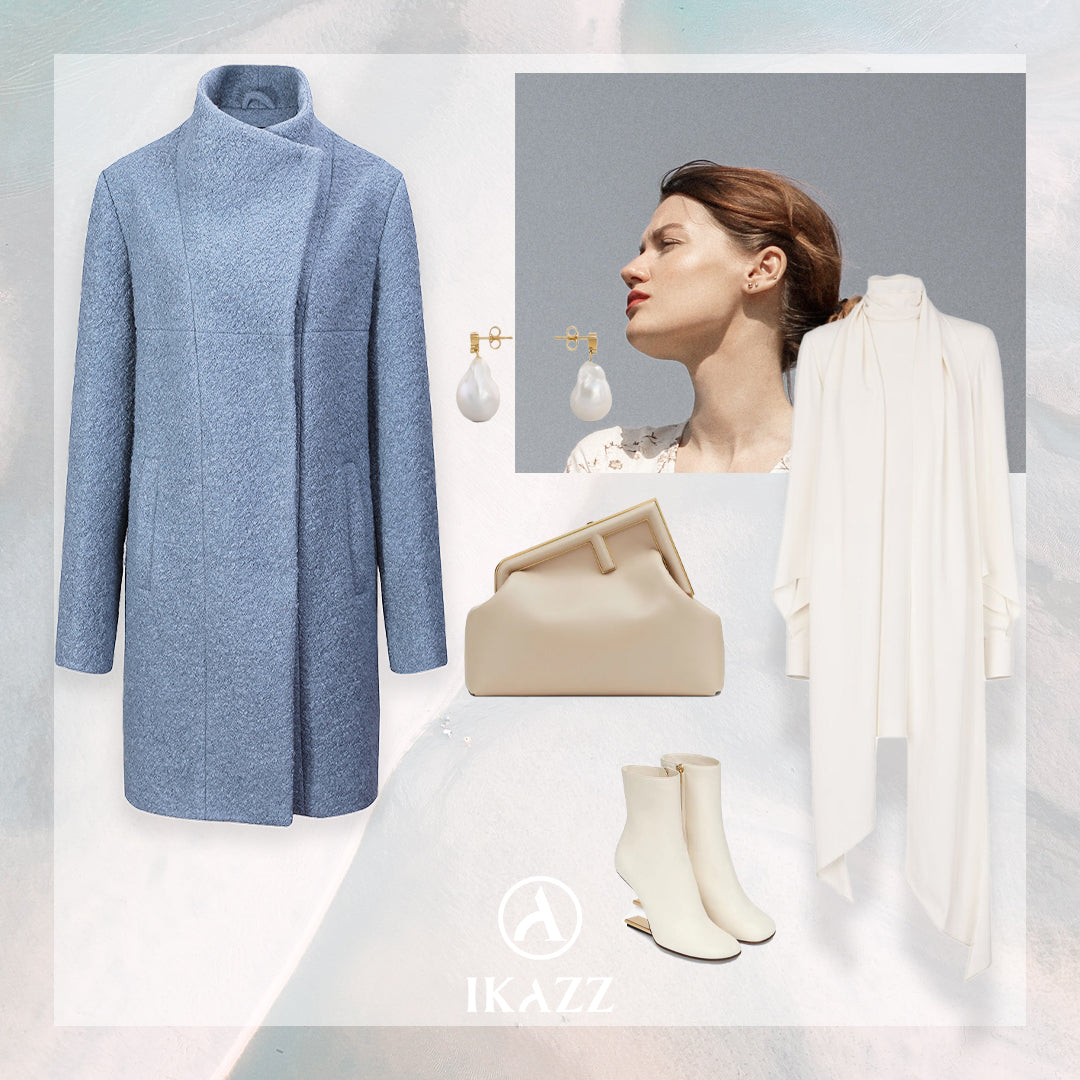 The Classic Blue Wool Coat: A Timeless Piece for Every Winter Wardrobe
As the winter season approaches, it's time to dust off your trusty wool coat and get ready to embrace the chill in style. And if you're still on the hunt for that perfect winter staple, look no further than the classic blue wool coat. This timeless piece has been a mainstay of fashion for decades, providing warmth and sophistication to any outfit. Whether you're dressing up or down, this versatile jacket is a must-have addition to every winter wardrobe. So let's dive into why this iconic coat deserves a prime spot in your closet!
Features of a Classic Blue Wool Coat
A classic blue wool coat is a must-have for every winter wardrobe. Not only does it provide warmth, but it also has a timeless look that can be worn year after year. Here are some features to look for when purchasing a blue wool coat:
-The length should fit well across the body, being slightly shorter in the torso than in the hip area.
-The sleeves should be long enough to cover the hands and extend beyond the wrists.
-The shoulders should be broad and the coat fit closely around the waist.
-The fabric should be sturdy and resistant to pilling, with a slight sheen.
Why You Should Buy a Blue Wool Coat This Winter
If you're looking for an iconic winter coat, look no further than the blue wool coat. This versatile and timeless piece can be dressed up or down, making it a great option for any occasion.
There are many reasons to buy a blue wool coat this winter. First of all, it's a classic style that will never go out of style. Secondly, it can be worn in many different ways, making it perfect for any outfit. Thirdly, the fabric is warm and comfortable, providing protection from the cold weather. Finally, buying a blue wool coat is a great way to add some extra warmth to your wardrobe and keep you cozy all winter long.
Why choose IKAZZ
Crafted from a premium blend of 52% wool and 48% polyester, this thicken woolen fabric is both durable and water-resistant. The mid-length design features a notch lapel and slim waisted cut for a sleek silhouette. Hidden buttons and pockets add functionality while maintaining the clean look. For an elegant touch, try our pressed boucle wool material, which is made of high-quality wool and polyster blends. Our blue wool coat is durable and resilient. Shop confidently with us today!
Conclusion
The classic blue wool coat is the perfect piece to add warmth and style to any winter wardrobe. Whether you are dressing up or dressing down, this coat will always look great. With its stylish and timeless design, this coat is a must-have for every man's wardrobe. So what are you waiting for? Find your perfect blue wool coat in IKAZZ today!