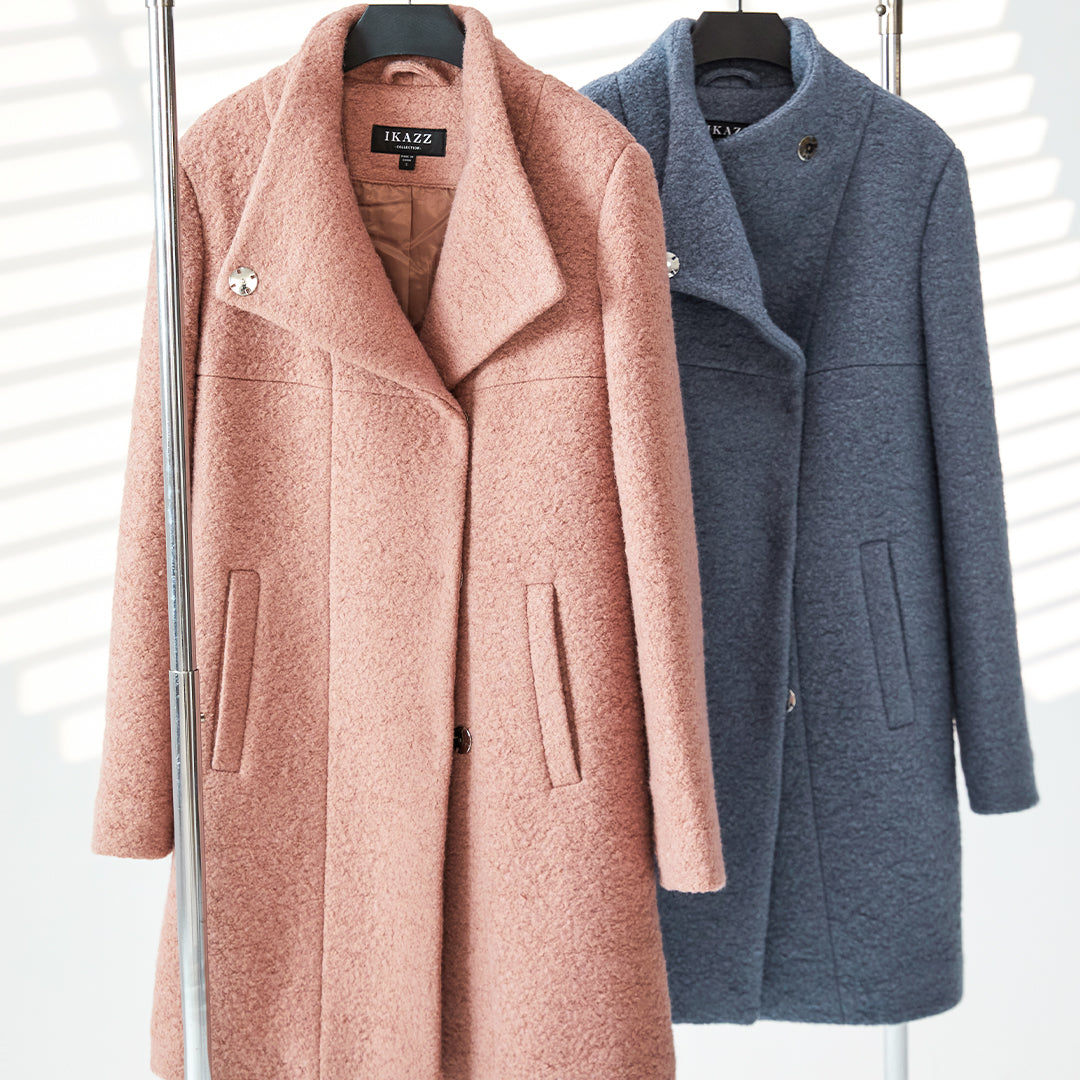 Elevate Your Winter Fashion with an IKAZZ Womens Wool Coat
Winter is here, and it's time to elevate your fashion game! When it comes to winter wardrobe essentials, nothing beats the cozy and chic women's wool coat. Whether you're running errands, heading to work or attending a fancy event, a wool coat will keep you warm while adding sophistication to your outfit. With so many styles and colors available, there's no excuse for not finding one that perfectly suits your taste. So say goodbye to frumpy jackets and hello to effortless elegance with a stylish women's wool coat!
Why Womens Wool Winter Coats are Popular this Winter
Wool is a great material for winter coats because it is both warm and breathable. Wool also has a natural insulation, which means that it can keep you warm when the temperature outside drops below freezing. The downside to wool coats is that they can be bulky and heavy, so you may want to consider whether or not this style of coat is right for you. So that's how womens wool winter coat comes in!
The Benefits of Wearing a Womens Wool Winter Coat
A womens wool winter coat is a must-have for any fashion-savvy woman. Not only will it keep you warm and dry, but it will also add an elevated edge to your ensemble. Here are four reasons why you should invest in one this season:
They're versatile - A good wool coat can be dressed up or down, making it the perfect layer for any outfit.
They're stylish - A well-made wool coat will last through many seasons, adding a touch of luxury to your wardrobe.
They're comfortable - Wool coats are known for their warmth and comfort, ensuring that you stay cozy all winter long.
They're affordable - Even if you don't have a lot of money to spend on clothes, a women's wool winter coat is still an excellent investment.
Why choose IKAZZ womens wool winter coat?
Get ready to stay warm and stylish with IKAZZ women's wool winter coat! Our pressed boucle wool material is the ultimate choice for those who want to make a statement while staying cozy. With its simple straight pattern, notch lapel, and hidden button design, this coat is perfect for any occasion. So why wait? Upgrade your winter wardrobe today with IKAZZ The Warmth Level 2 Cold coat!
Conclusion
Wondering what to wear this winter when the weather outside is frightful? Consider investing in a women's wool coat. This versatile piece can be dressed up or down, making it perfect for any cold day or night. Not only will you stay warm and dry, but you'll look stylish too! If you have an interest in buying one, feel free to contact IKAZZ!